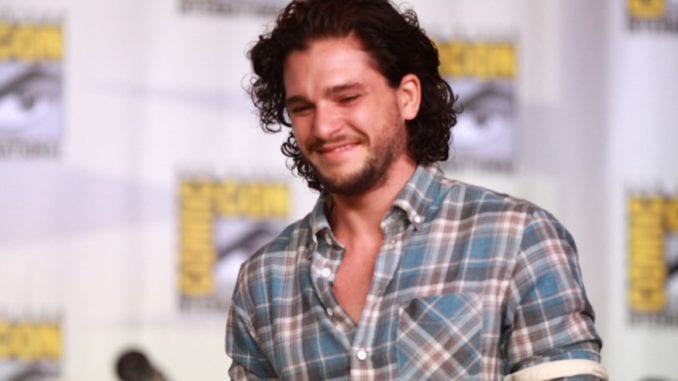 Kit Harington Talks Hairstyles
Kit Harington is opening up again about how his time on Game of Thrones greatly changed his life. But more specifically, Harington talks hairstyles and their importance.
While talking to Ask Men, Harington says that the first big influence the show had on his life was his hair. A man's hair is a powerful thing. It's one of the first things that people see, and studies have proven that hair has a great effect on people's attraction to men.
For Harington, he says he had to adjust to life as a man with long hair for several years.
"I had to have long hair for a long time, and that wasn't something I expected to have … and then suddenly you come to the realization that you're one of those guys with long hair," he said. "And now I don't have to be that, which is great. But I think, generally, it was like … during 'Thrones' they used scrunch [hair] clay up into it. Like, thick clay, stuff you're not generally told to use with long hair, and that's kind of where it ended up being really curly."
https://www.instagram.com/p/Bv7S30_nB2l/
Related: Kit Harington Reminds Us All About the Importance of Mental Health
Men & Their Hair
Men typically have an interesting relationship with their hair. While we are not taught to care for it and express ourselves with it as much as women, we still connect with our hair to an intimate degree.
A 2017 survey found that men typically change their hairstyle only four times during peak adulthood. The British survey by the Crown Clinic, which treats hair loss, polled 1,000 men and women in Manchester. They wanted to know how often people change their hairstyle between the ages of 18 and 40.
Turns out, 45 percent of men only changed their hairstyle just four times throughout most of that time. Only 5 percent changed their hairstyle every year. Meanwhile, 48 percent of women changed their hair every 18 months or so.
For Kit Harington, it seems that this societal norm of men sticking to their hairstyle was at the back of his mind. That's on top of already having to stick to long hair for his job. But to men like Harington, hair isn't just hair. It's an identity. As he explained by saying, "You come to the realization that you're one of those guys with long hair."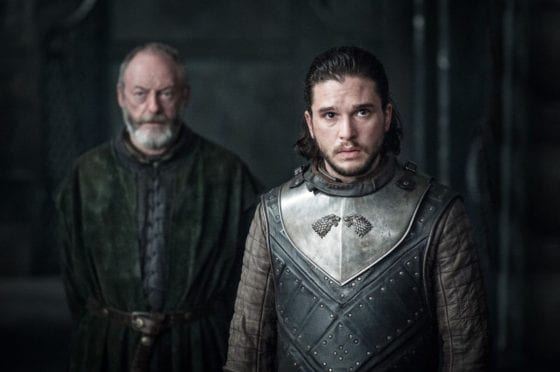 Related: A Video of Drunk Kit Harington Went Viral
How GOT Changed Kit
But how else has Game of Thrones changed the actor? (Besides meeting his wife, Ygritte actor Rose Leslie, through the show). By making a star out of the actor.
"It's everything around [the show.] It's the promotion of it. It's this that's important to realize and enjoy the glamor of and realize it's an amazing thing to be fronting a Dolce and Gabbana campaign."
Harrington added:
"I guess where has my life changed most [is] being in this gorgeous suite in a luxury hotel, talking about fragrance I'm fronting," said Kit Harington. "That's, like very different from my life nine years ago."
That said, the show itself, and how it was produced, stayed consistent till the very last day.
"Thrones never really changed, like, as far as the people who run it … the family we were with, the work we were doing was all sort of one constant," he explained.
And for men, who almost never change their hair, having something constant like producing Game of Thrones seems nice. While the next project may not last nearly 10 years, we hope Harrington finds something just as great as the last.