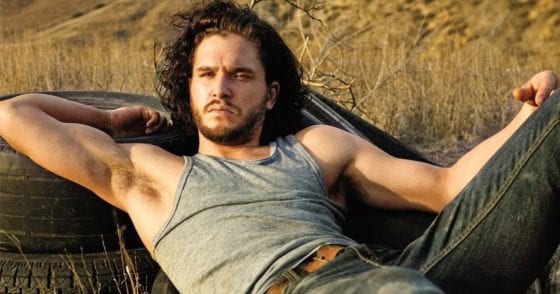 Drunk Kit Harington Needs A Break
Game of Thrones star Kit Harington had a little too much fun last week. Even worse, the moment was recorded and spread on the internet.
Listen, at the end of the day, Hollywood stars are still human beings. They like to have fun, they like to drink, and they make mistakes. They're just like the rest of us (only with a higher profile).
So, when the ocassional star has too much to drink and makes a fool of themselves, you can bet there will be plenty of sites like TMZ and GayPopBuzz ready to talk about it.
But, before all that, let's remember that they're only human.
Who's the human in question? None of other than Kit Harington.
https://www.youtube.com/watch?v=UlE5vzEFOYk
The Northern man who lived was having fun at the Barfly in New York City. That said, it seems like he had a little too much fun as he was to the point of being delirious.
Sadly, his profile is too big and someone in the crowd knew who he was. Then, that someone got the idea to record him in his way too drunken state.
That's not all though, Harington was playing a game of pool. Looks like Harington wasn't doing well in the game and he might have gotten into a fight if the guy near him didn't keep him back.
Now that's a good friend (bodyguard? Agent? Samaritan?) who deserves a drink for his good deed. Of course, don't get him as drunk as Harington.
But again, despite the jokes and all that, Kit Harington is still a human (one who broke the internet for a single butt shot scene).
And if any of us forgot, New Years Eve wasn't that long ago. I'm sure most of us were that drunk just a week ago. I know I was.