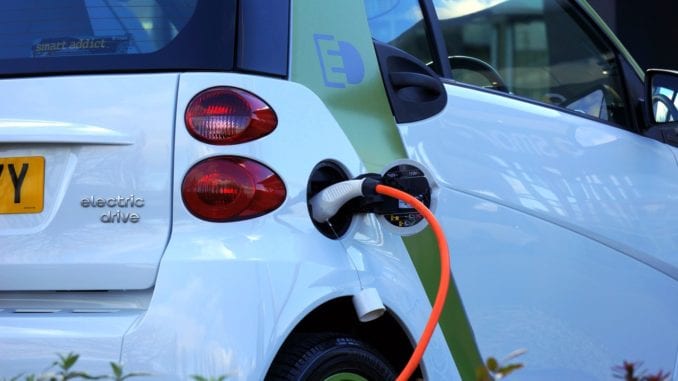 Thinking of a hybrid? Here's 5 to consider
As more and more people continue to adapt to living a greener lifestyle, alternative energy vehicles are becoming increasingly popular. Though a pure electric vehicle is a good choice for some, their mileage range can be a little low for many drivers.
As such, there is a large market for something in between – a car that runs on both electricity and traditional gasoline. Plug-in hybrid vehicles are the answer.
You can run them on electricity to save the environment, and when they run out of juice they transform into a regular gasoline fueled vehicle. Of course, not all plug-in hybrids are created equally. This article takes a look at some of the best ones on the market today:
1) Chevrolet Volt
The Chevrolet Volt has been something of a pioneer in the world of plug-in hybrid electric vehicles, and the most recent version is no different. The Chevy can drive up to 53 miles on a single charge before the range extending gasoline engine kicks in.
Chevy has been an innovator in the hybrid market with its Volt product. Worth checking out.
2) Kia Niro
For transporting the family, or for an adventure off the beaten track, you can't go wrong with the Kia Niro SUV. The Niro's plug-in hybrid version can drive for up to 26 miles in electric only mode before having to switch to the gasoline engine.
Sleek design and innovative electronics. Comes in a variety of colors as well that can be customized.
https://www.instagram.com/p/BtkK6SQnh8c/
3) Hyundai Ioniq
For a smooth ride, nimble handling, and a top-of-its-class warranty, look no further than the Hyundai Ioniq. The plug-in hybrid version of this nifty vehicle can deliver 29 miles of driving in its electric only mode.
Related: Are winter tires a smart idea?
Once it runs out of juice, it has the always reliable Hyundai gasoline engine to fall back on.
4) Toyota Prius Prime
What discussion of hybrid vehicles would be complete without mentioning the Toyota Prius. The granddaddy of all hybrid vehicles is still delivering excellent results even today.
Running on electricity, the plug-in hybrid version of the Prius Prime can deliver a 25 mile range before switching to the gasoline engine.
5) BMW 7 Series
For a touch of luxury in a plug-in electric hybrid vehicle, the BMW 7 Series truly leads the pack. The BMW will deliver around 14 miles of driving in electric only mode before the terrific gasoline engine kicks in.
For individuals who would like to make the leap from gasoline to alternative energy vehicles, these plug-in hybrid vehicles can be an excellent middle-ground. You can enjoy the environmental impact of the electricity while knowing that the gasoline engine is there to back you up if you run out of juice.