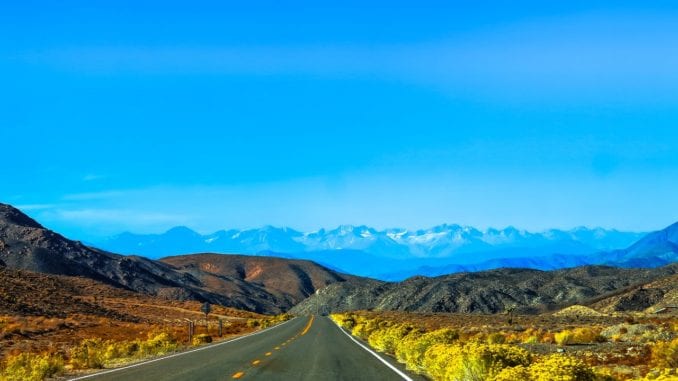 Which vehicle is the best choice? We compare
Who said hybrids have to be all about gas mileage? There's a new crop of high-revving hybrids that put performance ahead of miles per gallon.
Two standout vehicles in this category are the 2019 Acura RLX sport hybrid and the 2019 BMW 530e iPerformance sedan. They're so fast and powerful, you'd never guess that they're hybrids.
Battle of the High-revving Hybrids
Just a few years ago, hybrid vehicles looked like futuristic taxis which could only muster up enough speed to outrace a ferry boat. All that's changed now. Premium hybrids from luxury brands like BMW, Acura, Tesla, Lexus, and Jaguar have significantly redefined what a hybrid vehicle should look like these days.
There's also been a big push forward in the performance category. Electric vehicles naturally have more torque than traditional gasoline-powered vehicles and automakers are starting to maximize that potential.
You won't get the same eye-popping MPG numbers from high-revving hybrids that you'd get from a Toyota Prius, but you'll surely get a thrilling driving experience that doesn't compromise your environmental ethics.
Performance-First Hybrids
The 2019 Acura RLX SH-AWD works on a 3-motor sport hybrid system with all-wheel drive. It has a standard 3.5 Liter V6 engine that achieves 310 horsepower on its own.
Then, there are three 47-horsepower electric motors in the vehicle. One helps to propel the front wheels and the other two are on the rear axle. The system is managed by a 10-speed dual clutch automatic transmission.
In the rear of the Acura sport hybrid, each electric motor powers a wheel independently. When you want to access the full power of the system, a state-of-the-art power distribution unit puts all the motors together to reach 377 horsepower.
Unfortunately, for a hybrid vehicle, fuel consumption levels in the Acura RLX aren't stellar. The RLX sport hybrid only gets 28 MPG in the city, 29 on the highway and 28 combined. With all the power-saving technology in place with the RLX, it's a bit disappointing to have lackluster margins on fuel.
Now, let's take a closer look at the 530e sedan from BMW. This is a plug-in hybrid.
It has a twin turbo-charged 2.0 Liter, four-cylinder gas engine with an integrated electric motor. The combined powertrain puts out 248 horsepower and can go from zero to 60 MPH in just 6 seconds flat. It uses an 8-speed automatic transmission to power all four wheels.
The BMW 530e has four different driving modes that you can select while driving, so you can get maximum MPG with ECO mode. With that setting in place, you can get up to 68 MPG combined.
BMW is less than forthcoming about their charging times, but the 530e sedan does use regenerative braking, which uses the vehicle's own power to regain some of the electrical charge. Unlike the RLX from Acura, you need to plug-in the BMW hybrid to get a full charge.
Exterior Style of Luxury Hybrids
In terms of its dimensions, the 2019 RLX Sport Hybrid sits in the middle of the pack for mid-sized luxury sedans. It's longer and wider than the Lexus GS Hybrid, but doesn't stretch out like a 5 Series sedan from BMW.
The RLX underwent a style refresh in 2018 that brought on the diamond front grille and LED lights from front to back.
Otherwise, the RLX sedan has an outdated look. It could be confused with any number of sedans from the profile or rear.
Chrome-tipped dual exhausts and chrome accents around the body hint at a sport car underpinning, but Acura has always been known for a rather muted style.
The BMW 530e takes the opposite approach when it comes to style. It's undeniably the front-runner in the whole luxury sedan category, but what would you expect from BMW.
The vehicle is over 194 inches long and 73.5 inches wide, giving it a sprawling presence on the road. When outfitted with 18-inch alloy wheels, it's hard to miss the 5 Series sedan.
The 2019 BMW 530e has a distinctive kidney design grille and LED headlights up front. There are chrome accents all around and black, chrome-tipped exhaust ports in the rear. Yet, what sets the 5 Series sedan apart in the style category are the use of premium materials and well-crafted aerodynamics. There are sharp door creases and cuts in the profile that really give the 5 Series sedan a look all its own.
Interior Comfort
The 2019 Acura RLX SH-AWD is definitely a luxury vehicle. The color patterns of the interior are absolutely sumptuous. The interior is superbly laid out with leather and heated seating, leather-wrapped steering wheel, and ambient cabin lighting. There's a power-sliding moonroof that really serves to air-out the otherwise dark interior.
A special touch is that the back bench is spacious and comfortable with 38.8 inches of legroom for you to stretch out and relax. That's more than the BMW 530e.
The RLX hybrid would be a winner in nearly any other match-up except for the fact that it's going up against a BMW. The 530e iPerformance sedan is unparalleled when it comes to interior comfort.
It simply exceeds all expectations in terms of materials, layout and amenities…when properly equipped. You might be surprised to find that base models come with synthetic leather upholstery.
When you get into the pricier trim levels you get quilted leather seats, ceramic buttons, seating controls with rubber grips and 11 different ambient lighting settings. Also, the 530e has an available dual-screen viewing for rear passengers. So, everybody can get a touchscreen for a price.
Safety Features of Luxury Hybrids
Acura includes a comprehensive suite of safety features on its sport hybrid sedan. It's called AcuraWatch and you get adaptive cruise control, automatic braking and lane keeping alerts for some intuitive driving assistance.
You also get front and rear parking sensors. Since this is a high-performance vehicle, there's an interesting safety feature called Agile Handling Assist.
This feature is linked in with the electronic stability controls and helps the vehicle employ some automatic braking so that you can carve into curves much easier.
BMW has a driver assistance package of its own for the 530e hybrid. It's called the Active Driving Assistant and has features very similar to the Acura RLX.
To edge out their competitor, BMW included blind spot warnings and acoustic pedestrian protection. Strategically, BMW also outfitted the 530e with some safety features that come into play during an accident.
The 530e senses an accident and responds by automatically unlocking the doors, disconnecting the power system and turning on your hazard lights. The system can also automatically notify emergency authorities that you need assistance.
Onboard Technology is Key
It's hard to get a la carte features from Acura. The automaker is well-known for bundling their features in packages, but the Acura RLX sport hybrid already comes with the Advance package features as stock equipment.
So, the 2019 RLX sport hybrid comes with a 14-speaker Krell audio system, surround view camera and a head-up display that projects vehicle information onto the lower portion of the front windshield.
Additionally, Pandora, SiriusXM satellite radio and HD radio are all standard features. You also get GPS-linked climate control and a 7-inch color touchscreen display.
The Sport Hybrid RLX is built for smartphone integration, but Apple CarPlay and Android Auto compatibility are noticeably missing from the available specs.
The 2019 BMW 530e counters with lots of similar features like SiriusXM and HD radio. The 5 Series sedan comes with a 205-watt, 12 speaker premium audio system, as well.
The difference in technology mainly comes down to availability and the sheer number of tech features. The 5 Series hybrid has Apple CarPlay compatibility, a 20 GB hard drive, wireless charging pad, two USB ports and power outlets.
The 530e hybrid sedan has a better user interface than the Acura RLX. The BMW comes with a 10-inch touchscreen display with 3D map navigation and voice commands.
If speaking is too much for you, then maybe you'd opt for the gesture control functions which respond to a wave of the hand. There's also a separate screen deck for controlling the iDrive modes, which helps de-clutter the center console.
It has programmable memory buttons and a nifty touchpad controller.
At the Finish Line
High performance hybrids are just the latest effort by automakers to revitalize mid-sized sedans against crossovers and trucks, which are way more popular.
The 2019 Acura RLX sport hybrid and the BMW 530e iPerformance sedan are both fun to drive and wrapped in luxury.
The RLX sport hybrid from Acura is faster, but the BMW plug-in hybrid gets better gas mileage. The RLX has a muted style that won't get much attention on the road because it looks like every other sedan out there.
The BMW is more flamboyant. The BMW also has a more driver-centered interior layout while the Acura RLX favors the rear bench in terms of comfort.
In the technology department, the BMW is dressed to impress. It's got better user interfaces and more ways for you to connect with your digital life. The Acura RLX chose the wrong category to make compromises.
When it comes to safety features, it's a toss-up. Both hybrids seem to have prepped from the same playbook, offering many of the same features.
Then, it all comes down to the price. The 2019 Acura RLX SH-AWD has an MSRP of $61,000. With low MPG numbers, it won't help you all that much at the pump though. So, the savings will come right up front or not at all.
The 2019 BMW 530e iPerformance sedan has a starting MSRP of $53,400, but that is a deceptive number. Nearly every feature will cost more. If you get talked into adding some of the best creature comforts, then your final figure could reach $75,000 or more.
So, given the features and details of both hybrids, the top choice is the 2019 Acura RLX SH-AWD. It's not a beauty queen, but she sure can move.
The RLX is an affordable, high-performance hybrid. It's going to be fun to drive first and foremost. Plus, you won't get a guilty conscious from hauling ass in a gas-guzzling sports car. All the other fancy trappings take a back seat.
Do you own either of these vehicles? If so, share your impressions below in the comments box.