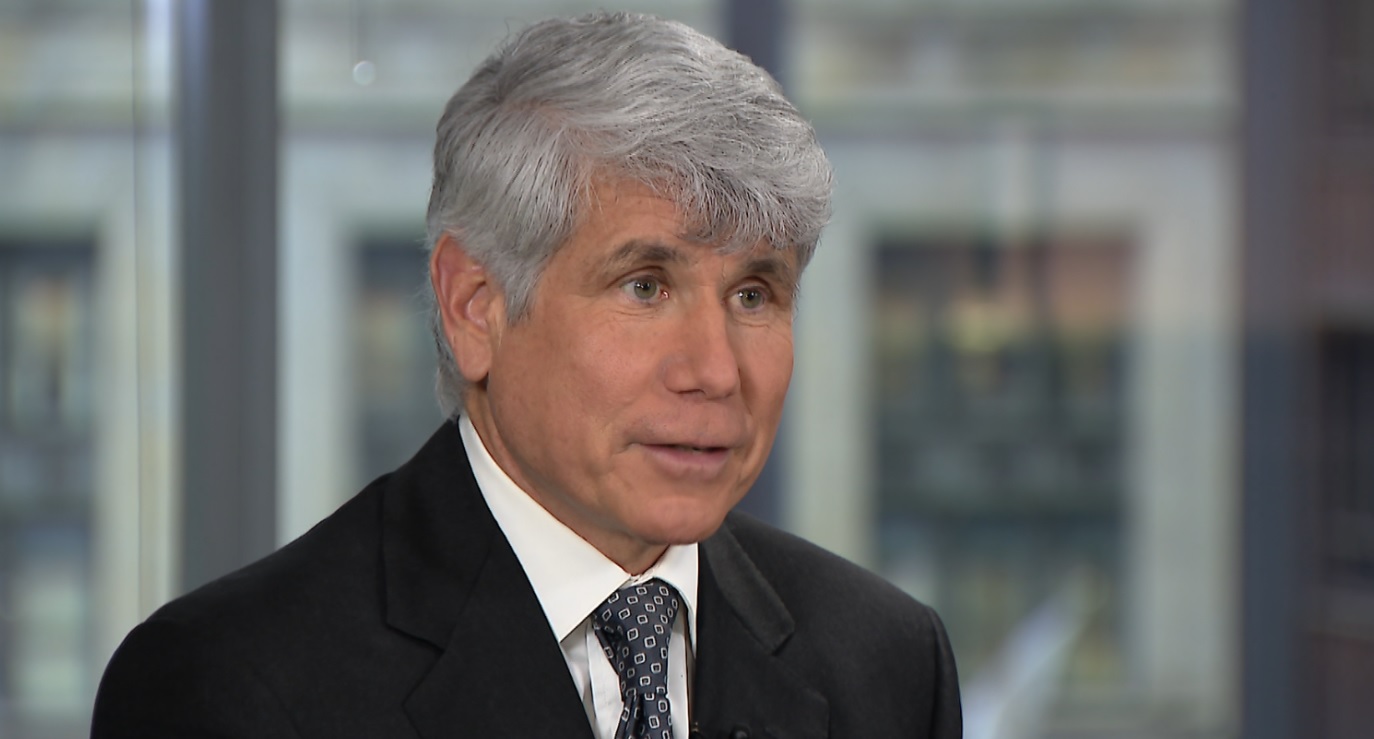 Is Rod Running for Mayor of Chicago?
Did you hear the news? Former Governor Rod Blagojevich has gone on record saying that he thinks running against Chicago's current mayor, Lori Lightfoot, might be a good race.
I'm not joking by the way.
Here's what he was asked by a producer of the four-part Hulu Series: Being Blago: Do you think you could run for mayor of Chicago tomorrow and win?"
Here is Rod's response:
"I think I match up really well with this mayor. I think that's a good race for me," Blagojevich said. "If I were to do it, I could do well in a race like that."
It is important to state now there are two big barriers Blagojevich faces in any potential run for Chicago's 2023 mayor race.
The first is the law. Back in 2009, the Illinois General barred him from seeking elected office in Illinois ever again. While this does not stop him from running for a federal office, it does preclude him from a mayoral office.
The second barrier is his wife, Patty. In the documentary, she goes on record several times stating she is completely against anything connected to a potential run for office – of any kind.
If you think the whole idea of Rod running is ridiculous, think again. Mayor Lori Lightfoot's office was contacted by a reporter regarding a theoretical matchup. Here is what the spokesperson said in response, apparently laughing it all off:
"Sounds like he was having a bad hair day. He's demonstrated that he has no idea how to govern, certainly not ethically or legally."
Here's the thing. The idea of the former impeached governor running for one of the nation's most coveted municipal seats is not all that ridiculous. If you watch the documentary, it is easy to see how something like this might happen.
Assuming the previously mentioned barriers were removed, could Rod Blagojevich win? Well, a poll conducted in August showed that Lightfoot is underwater in her approval rating, with nearly 46% of respondents showing they disapproved of her leadership compared to 42% who approve. Does that mean people would rather vote for Rod instead? That's a super hard thing to know. One thing is for sure. Rod's podcast Lightning Rod has been hammering away at her positions and stewardship of the city for some time now. Is he laying the groundwork or just spouting off?
After watching the Hulu series, I am absolutely convinced that if given the chance, the former governor will run for office. And here's the thing you should know – it it's not all that crazy to think he could win. This is a man who still has wide support among many different communities in the windy city. Moreover, people love a good comeback story.
Most Chicagoans already believe the local government is corrupt on some level. The idea of voting for a "Mayor Blagojevich" would not come as a big surprise.
Remember, this is the same city that has elected and re-elected aldermen who have fully known criminal pasts. It's also the same city that sent the longest-serving leader of any state or federal legislative body in the history of the United States.
Is Rod Blagojevich running for mayor of Chicago? We will all have to keep an out to see. In the meantime, the documentary on Hulu is worth watching.
Oh, and never say never.