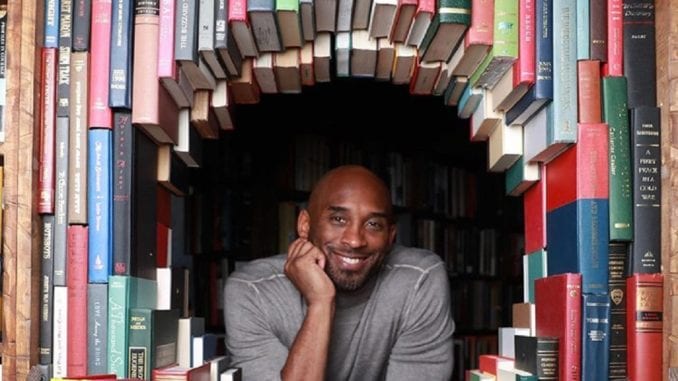 Kobe Bryant's Passing
Tragic news has hit the world and the internet. Former NBA star Kobe Bryant has passed away in a tragic incident.
The basketball legend died while on a helicopter that was flying near Calabasas, California. The athlete was allegedly on the N72EX, which is a S-76 type helicopter. The helicopter was flying from Orange County to EL Monte, California.
As for information about how was in the aircraft with Bryant is still being hotly contested. No official word has been shared yet, but we do know that Bryant's wife Vanessa was NOT on the aircraft. In addition, there is speculation on who else was on the craft. There were early reports that former NBA teammate Rick Fox was also on the helicopter. That report has been debunked. Both Fox's family and attorney both confirmed that the former athlete is alive.
Rick Fox's attorney confirms Fox was NOT on board the helicopter with Kobe Bryant. That is a bogus report bouncing around Twitter.

— Jake Seiner (@Jake_Seiner) January 26, 2020
Meanwhile, ABC News is currently receiving backlash for a reporter spreading the false speculation that Bryant's four daughters were also on the helicopter. The reporter, named Matt Gutman, said while on a special tv broadcast that the daughters were also aboard the crashed helicopter. ABC News has yet to comment on this statement.
Later, however, it was revealed that one of Bryant's daughters was on the helicopter. Only one, though. Bryant's 13-year-old daughter Gianna, nicknamed Gigi, was also on board the private helicopter when it went down on Sunday, according to reps for the former basketball player. Sources told ESPN that the helicopter was headed to a travel basketball game for Gianna, and that the other passengers were another player and their parent.
The Bryant Legacy
Born in Philadelphia, Kobe Bryant was the son of Joe Bryant. Joe played eight NBA seasons himself. He played in the '70s and '80s for teams like the Philadelphia 76ers and the San Diego Clippers.
As for Bryant, he was a legend in the basketball world. He first was drafted into the NBA right out of high school. He started at the age of 17. He then went on to make several records within the sport such as spending 20-years on one team. In addition, he played in five championships, was a regular-season MVP, a Finals MVP twice, played for 15 All-NBA teams, was an 18-time All-star, and more.
As he explained to NBC Sports about his legacy:
"It's easier said than done because I think we all have dreams," Kobe said. "But once you go through the process of trying to make those dreams a reality, you hit obstacles. And I think unfortunately because of pressure or anxiety or responsibilities, things, whatever, you kind of give up on those dreams and somewhere along the line you lose that imagination. I think it's important that you never lose that. You have to keep that. That's the most important thing. I never gave up my dream."
As for his daughter Gianna, she too had taken up an interest in basketball. In fact, many were already considering her as a rising star in the world of basketball. The very reason they were on the helicopter was that the two were on their way to his Mamba Academy for basketball practice.
He and Gianna will be missed.
https://twitter.com/jorjasctrl/status/1221545833608380418?s=20