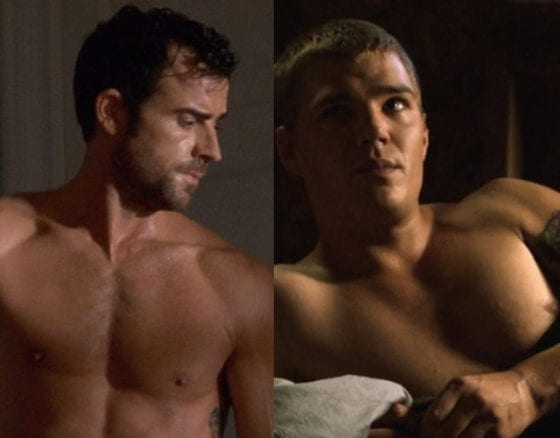 Let There Be Nudes?
The series finale of the Leftovers ended this week, but that close didn't stop one of its co-creators from getting his last thoughts in.
Damon Lindelof was a co-creator for the Leftovers and before that he was a producer on Lost.
And as he told TVLine, his years of experience in the tv business has led him to realize one thing.
"There's an incredible disproportion between naked women and naked men on television."

"And if you're going to do a show on HBO, which is one of the few places where you can do full frontal nudity, there's no excuse not to show more dongs. I'm passionate about it."

"The audience still has a very odd reaction to seeing male genitalia, yet when they see female genitalia or naked breasts, they're completely nonchalant about it.

"So I'm just the beginning of the vanguard, but I want to normalize male nudity on television."
As for my thoughts:
Just as Lindelof says, the male body is still taboo in television. Yet, on shows found on streaming or cable, the female body is out there for everyone to look at.
I could go into a whole speech about gender roles and the media, but we've all seen enough of that. Plus, this might not be the right audience for it anyway.
Instead, let's talk about the male body.
(Also, remember that I'm talking about all depictions of the body, tasteful and used just as a matter of fact, and scenes of a more sexual nature. All in one).
The male body is something that's begun being explored again in the past few decades. It was loved and embraced before, but then religion and men taking more political and social power made it taboo to recognize the male body for anything other than being powerful.
Now, we're on the pathway back to recognizing the male body, but it's taking longer than it did for the female body.
More: Gordon Ramsay Bares His Behind to the Entire World
When Showtime and HBO started showing more of the female body, people were shocked, offended, and then quickly accepted it (begrudgingly).
For the male body, we're still at the very start of the shocked phase.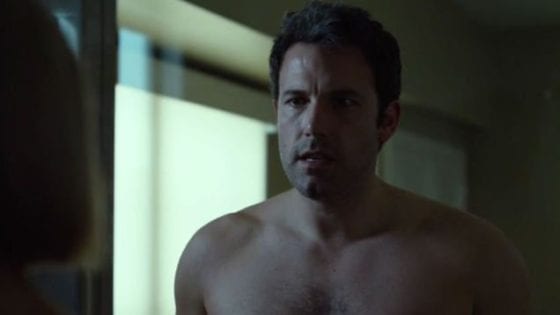 As an example, when Gone Girl came out I loved it. It was sensational, gripping, and left me speechless. Plus, it had a full frontal shot of Ben Affleck. (I'm a simple man).
I then proceeded to show the movie to some family who appreciate a good movie. When the Affleck moment happened one saw it and was shocked and the other missed it in what almost felt like an act of physical denial.
You see, gay society is at the point of acceptance and is waiting for the rest of the world to catch up. We might want to see more naked men on screen, but the rest of the world isn't ready for it.
But, we're working towards it.
It's people like Damon Lindelof who are starting to lead the procession down the line with shots of (tastefully presented) naked men for our tv screens and eyeballs.
And, we gay men are here waiting for it with popcorn in hand.