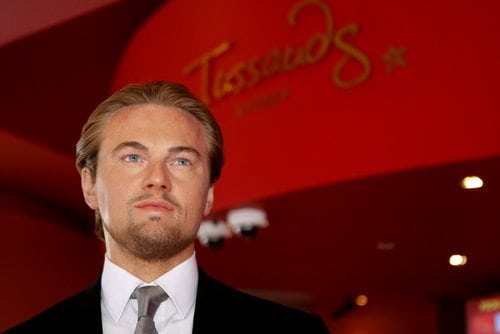 Apparently, he's not happy with his dad bod
We love Leonardo DiCaprio on this blog. In fact, so much so that not too long ago, we highlighted 10 of Leo's best movies. That's why we were shocked to hear a rumor that the handsome actor was spending 25 thousand dollars a month on beauty related activities.
Yes – you heard that right – $25,000.
As a follower of MV, you probably know that we like to gossip and are not afraid to turn to tawdry sources for dirt. One of our favorites is the National Enquirer.
According to a report in the rag's "All the Buzz" section, Leo is currently experiencing a "midlife crisis" and is feeling over the hill.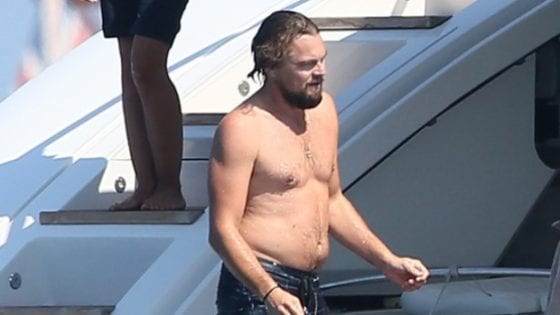 What's more, he's becoming self-conscious about his age and his dad-bod. We explored this concept last year when we talked about this topic in detail.
So, for what it's worth, here's what an unnamed source in the Enquirer is saying:
"After Leo turned 42 in November, he had a mini-meltdown. So he started a new beauty regime that involves twice a week facials – including bee sting facials, which pal Gwyneth Paltrow turned him on to."
via GIPHY
The Scorpio celebrity is apparently so obsessed with preserving his good looks that he's reported to be shoveling out a large amount of cash on expensive face creams, masks and even laser resurfacing.
He's supposedly getting fillers and working with a nutritionist, too.
Another source to the Enquirer tattled:
"Leo is sparing no expense – he even flies out eyebrow guru once a month from Australia to shape his brows!"
The piece tries to soften the news by sharing that some of the cosmetic work is work related.
"Leo's concerned he's in danger of losing A-list acting roles to younger, hotter leading men," added the tattler, described as a friend to the celeb.
via GIPHY
The same source shares:
"He is also paranoid that the young models who used to throw themselves at him aren't interested in him anymore. He loves being a ladies man – and doesn't want to give that up!"
We've always liked Leo here at the blog and think he looks amazing. If the gossip is true, it's not like the handsome Revenant actor doesn't have the cash.
He's currently pegged at a net worth of 245 million.