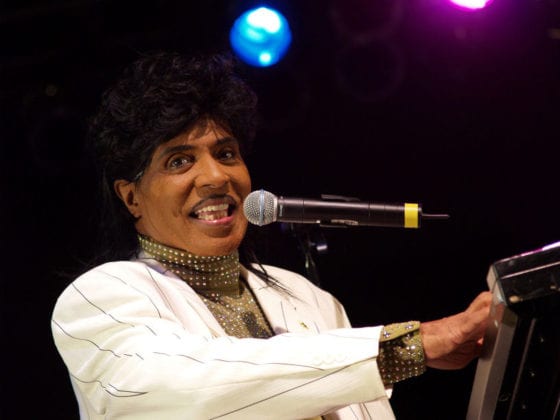 "I'm Not Gay No More! I Am Delivered"
Back in 1995, Little Richard came out as gay, but looks like he just went back into the closet.
At the time, the singer told Penthouse, "I've been gay all my life and I know God is a God of love, not of hate."
Since then, the singer has received praise and significant respect for being an out figure at a time when it still wasn't quite accepted by the vast majority.
That said, Little Richard's singing career has long since been on the backburner and most of us probably haven't heard much of him in some time.
But, it looks like that has changed now as the former famous singer has popped up again only to recount his earlier statement and sexuality. Even worse, he also calls being gay and same-sex couples "unnatural."
Little Richard popped up on Christian-oriented programming Three Angels Broadcasting Network. There, he talked about how he doesn't identify as being gay anymore. In fact, he's implying that he was never gay to begin with.
"When I first come in show business they wanted you to look like everybody but yourself," Richard said. "And, anybody that comes in show business they gon say you gay or straight… God made men, men and women, women."
He even went further to say, "You've got to live the way God wants you to live… He can save you."
I think it's fair to say, we don't want any saving from Little Richard or the God he's relabeled several times at his own convenience.
In fact, either Little Richard is lying and was gay but has transitioned into liking women more (a situation which can happen and is understandable but ruined by his now demonizing people he used to be like), or he's telling the truth and he's now backstabbing the people and community that he once used in order to get ahead.
It sounds to me like Little Richard needs more saving than gay men.
Note: If you're wondering what the beginning quote's from. Click here.