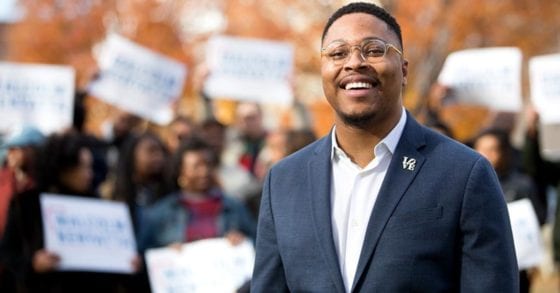 Malcolm Kenyatta For PA Lawmaker
It seems that Malcolm Kenyatta is the man of the hour.
The North Philadelphia-born man is a politician on the rise and he's certainly one to watch.
At 27-years-old, Kenyatta has already devoted most of his life to politics. Kenyatta started out when he was 12 by running to be junior block captain.
After that, he went to Temple University and spent some time working as campaign manager for political hopeful Sherrie Cohen. With that experience under his belt, Kenyatta then spent time working as a DNC delegate, working with multiple organizations like Equality Pennsylvania and Liberty City LGBT Democratic Club.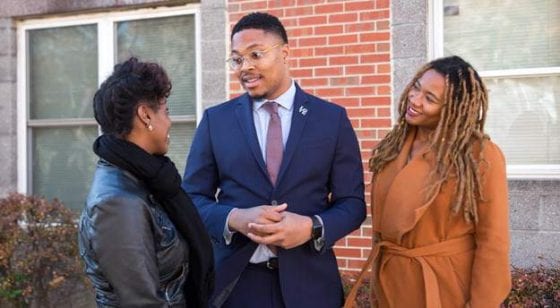 All of that experience has led up to this moment. Malcolm Kenyatta, who's also openly gay by the way, won the Democratic primary bid for a statehouse seat for the 181th District in Pennsylvania. Funny enough, that seat originally belonged to his cousin W. Curtis Thomas who announced his retirement earlier this year.
Despite having multiple people supporting Malcolm Kenyatta, there are some people who are against his running. For instance, anti-gay posters appeared during the primary elections that condemned Kenyatta and his now ex-husband.
That said, Kenyatta won the primary anyway. Now, he will be running for the general election this fall in November. If elected, he will be the first openly gay man of color to have a lawmaker position in Pennsylvania.
While Pennsylvania has State Rep Brian Sims as the first openly gay man to represent Pennsylvania (who by the way, also won his primary), Sims is not a man of color.
Congratulations to both gay men. We hope the best for them in this upcoming general election.