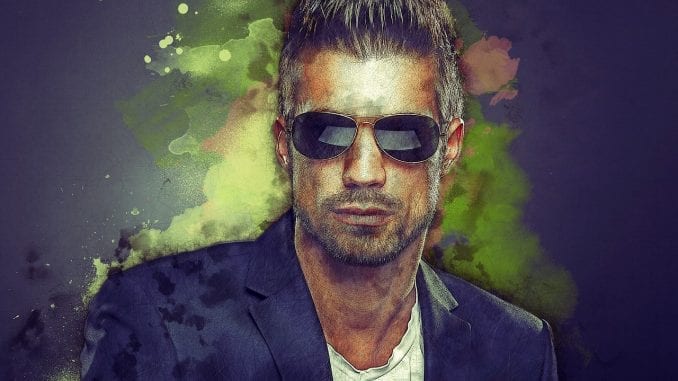 Styling Mistakes Older Men Make
Turning 40? Turning 50? Well, congratulations on your longevity, but don't ruin your hot streak by engaging in some cringeworthy style mistakes. It goes against reason, really. You've made it this far and yet you're letting your insecurities about aging compel you to ignore the power of a sophisticated style.
Don't Chase the Trends as You Get Older
Men tend to get loopy at those critical milestones in life. When you turn 30, you might wonder if you've got all the essentials ticked off on your checklist…house, spouse, etc. When you turn 40, you could begin questioning decisions that you made ten and twenty years ago. When you turn 50, you might want to turn back the hands of time and live the life you think you missed out on.
The truth is simple. Time moves forward and never goes back. So, why are you walking around in skinny jeans, a baseball cap and neon green Nikes?
Related: 7 Khaki Suit Ideas for Guys
A few fashion faux pas are excusable. You might not catch all the latest style trends. That's why it's important for older men to bolster a classic fashion sense that highlights their sophistication and grace. What ever you do, don't make these style mistakes.
Five of the Worst Style Mistakes for Older Men
1. Loud Sneakers
When you're young, you can wear sneakers whenever you want. There's no occasion that doesn't pardon a pair of sneakers for a teenaged guy or a man in his early twenties. When you get older, you should wear sneakers that match the occasion. Are you going to the gym or for a pick-up game of basketball? Then, by all means, wear the right footwear.
The problem arises when older men try to wear trendy sneakers just to look cool. You might get a few nods from sneakerheads for wearing that ultra rare pair of Yeezy Boosts, but on the tail end of that appreciation comes a questioning glare behind your back.
"Why is that old dude wearing Yeezys?"
Official Images of adidas Yeezy Boost 380 'LMNTE' pic.twitter.com/3Nz7lo2zAT

— BOOST LINKS (@BOOSTLINKS) November 27, 2020
The Alternative:
Instead of wearing the trendiest sneakers, choose a pair of sneakers with a monochromatic color scheme. Wear them when the activity deems it appropriate. Pick something more subdued and place highlights elsewhere in your wardrobe.
Related: How to Wear a Black Suit (or Pants) With Brown Shoes
There are also some really stylish leather sneakers out there. These Clarks sneakers come in different colors and complement nearly any casual attire. You can cop a pair on Amazon.
2. Immature Jeans
There are so many styles of jeans out there. What's hot changes quite often and older men can sometimes miss the wave. When you show up at the party wearing skintight jeans with double digit rips and tears, you aren't scoring any style points. You might miss the mark completely by letting social media ads tell you what jeans to buy.
Unless you're in a rock band, you shouldn't be wearing jeans with more than a couple of accents. By accents I mean tears, rips, pockets, rivets, etc. All those accent marks just aren't age appropriate for an older gentleman. It's not a boy band reunion, it's your co-workers going away party.
The Alternative:
Shop for jeans very carefully. Don't buy them online if you can help it. It's hard to gauge what jeans from an ad will look like on your body. So, take some time to try to understand what different jean styles look like on you.
Related: A Man's Guide to Vintage Jeans
You can get away with wearing ripped jeans, but less is more. This is a good example of trendy jeans that have ripped accents, but don't overdo it.
3. Too Much Jewelry
One of the biggest giveaways to an older man in style crisis is the sound of metal trinkets clinking and clacking all the way down a long, dark corridor. If you've got on a full hand of rings, bracelets, a watch, and more than one necklace, then you are most certainly overdoing it, bro.
Wearing too much jewelry indicates that you are trying way too hard to project your personality through your style. It doesn't show that you're spiritual. It happens a lot for men in certain fields of interest. Men who are entrepreneurs and coaches often get targeted with ads that show a wristful of handcrafted bracelets and they just can't resist. Please fellas, try harder to resist.
The Alternative:
When you get older, you have the opportunity to wear jewelry that most younger men can't afford. You don't need a lot of it either. You can score big style points with a handsome watch and an accent bracelet on one wrist. If you wear a wedding ring, then don't wear another ring. If you want to wear jewelry around your neck, then choose something simple and pricey.
4. Busy Shirts
Sometimes, older men make the mistake of wearing shirts and tops that are way too busy. I'm not talking about colorful. I'm talking about print patterns that boggle the eyes. Occasionally, you can get away with a busy floral shirt, but the occasion must fit the bill.
Floral shirts and patterns that are way too busy don't evince a sense of refinement. Afterall, refinement is what you want as an older man. It's your ace in the hole, the one quality that younger men admire and usually don't have. So, when you wear a top with busy lines and patterns, you remove yourself from that stance of sophistication.
The Alternative:
Are you going to a barbecue, a boat trip, or a jaunt to the beach? Well, if you answered yes to any of those occasions then feel free to wear a floral print shirt. It's just for fun and flare. Otherwise, you should tone down the patterns of your top.
Try wearing a tie or a pocket square that has a flamboyant pattern. It really works as an accent piece. You don't have to wear boring shirts. Just turn down the volume so that your other style attributes shine through.
When in doubt, you can find more style ideas from Men's Variety.
5. Pop Culture Print T Shirts
This style choice doesn't necessarily mean you're trying to look younger. In fact, usually older men wear pop culture Ts to show off their age. Nothing says I grew up in the 80s like a T-shirt with the old Nintendo controller on the front.
The problem is wearing those T-shirts for the wrong occasion. That's the style mistake. The pop culture T Shirt is for lounging in a comfortable setting with the people you feel the most comfortable with. If you wear a Gremlins T-shirt in any other setting, you are sending the wrong message to the world, my friend.
Related: How Can Men Build Their Fashion Style
The Alternative:
This is a simple fix, fellas. Wear your favorite pop culture T-shirt at home. When you go out in these shirts, you're sending the vibe that you don't care about your appearance. You're not putting any effort into today.
Hey, some days are like that, but you can easily avoid the stigma by choosing a plain white T instead. Hell, any plain color T-shirt will do. You can't assume that the world thinks Star Trek: The Next Generation was the coolest show ever made.
Summing it Up
Believe it or not, most younger people don't expect you to have their same fashion sense or know all the latest TikTok dances. If you're over 40 or over 50, or even older, then celebrate your age with a style that's all your own. When you chase the trends, you take yourself out of that winner's circle.
Don't stress yourself out by trying to stay ahead of all the latest fashion trends. When in doubt, choose a classic, subdued look. Those are the basic rules for avoiding style mistakes as you get older. After all, you don't have anything to prove to yourself or other people when it comes to style.