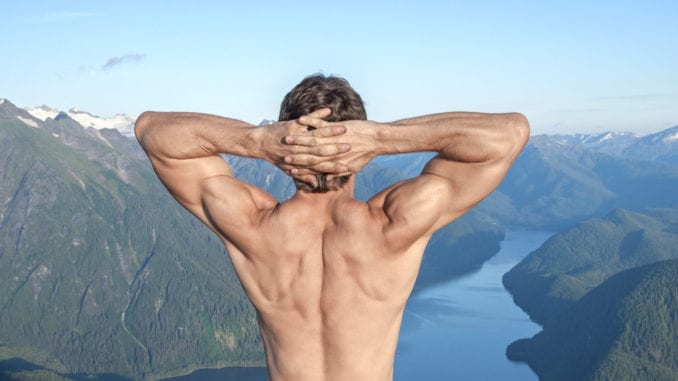 Review of Fresh Balls Lotion
I have a confession for you – I have sweaty balls. Maybe you can relate? If you are the athletic type, you may be able to identify with this problem, too.
The inspiration for writing this review came to me after growing tired of chafing around my nutsack. You know what I'm talking about, right? It's that patch of skin located just under the testicles and between the upper thighs.
Here's what you need to know. I do a lot of cardio and weightlifting. When I'm not at the gym getting in my exercise, I'm usually doing something else, like hiking or running outdoors.
All of this is to say I sweat a lot, particularly around my privates. And if you are wondering about the underwear I put on and if it offers enough ventilation, let me assure you it does.
What I've learned is that some men sweat more than others, which in severe cases can cause serious stank. See this post on Body Odor and No. 63 Shower gel to learn more.
But I digress.
Recently, I learned about a product called Fresh Balls Lotion. It's designed to help control problems "down there" for guys. After ordering it on Amazon and using it for a month, I'd like to share my impressions with you.
Here's the highlights of what I liked and didn't like.
Fresh Balls Lotion – What I Like
I loved that it's not a powder but instead, a cream.
It goes on smooth and transforms into a silky absorber that is talc-free.
It eliminated my chafing problems and effectively kept my manhood areas dry.
A little bit goes a long way. Just a dime-size on my fingers is all I needed.
No more "man-funk" because of sweatiness and stank.
The fragrance was non-existent (I didn't smell anything).
I used on my bum to help keep this area dry and it worked very well.
Made from natural ingredients, which is important if you have skin allergies.
The lotion stays where you put it, meaning you aren't wasting the product.
Goes on your skin cool, which is kind of refreshing.
Last all day long and particularly during a workout.
What I Didn't Like About Fresh Balls Lotion
I'm not fond of the artwork on front (that's just me).
Takes some time to fully dry.
If you are hairy, some of the lotion turns into a powder on your pubic area.
Price seems somewhat high compared to similar products but not a deal breaker.
You need to be completely dry before applying. Don't put the lotion on right after a shower.
Is It Worth The Money?
You may be wondering if Fresh Balls Lotion is worth the money? All I can tell you is that I've been very pleased. I apply it daily, about 20 minutes after my shower in the morning.
Just so you know, it's essential to be fully dried off before slapping some under your man-junk. If you don't, it won't go on right.
In the time I've been using this lotion, I've had no problems with chafing. When I've inspected the area using a hand mirror, I've observed zero cracking or irritation.
Would I re-buy this product? Yep, I would. I've tried other powders, creams, and gels in the past and none of them worked like Fresh Balls.
I recognize there are other reviews online that suggest this lotion is overpriced and not worth the dough. I respect other people's point of view and do not mean to take away from their experiences.
Speaking only for myself, I like this product a lot. It's does what it says it's designed to do with efficiency. At a national retail price of $11.95 per 3.04 oz bottle, I'd be hard-pressed to say this lotion breaks the bank.
Have you used Fresh Balls before? If so, what was your experience? Share your comments below.
Related Posts: