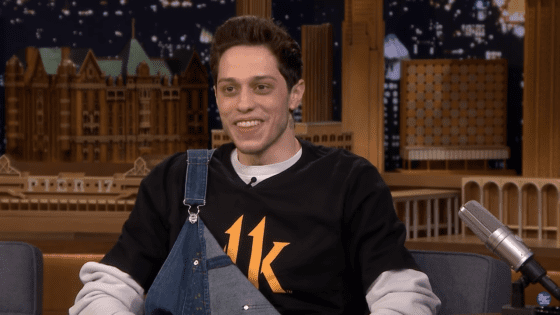 Pete Davidson's Another Millennial Living With Mom
As a 24-year-old man, I've heard a lot of the same story from peers lately.
"I'm living with my parents."
That line has come out of the mouths of my high school and college friends more times than I can count. Whether it be because the friend couldn't afford to move out after college, is trying to save money while going to grad school, or the parents are going through divorces, health issues, or other matters, it appears that more and more millennials have parents as roommates.
And, it appears that this isn't just an everyday citizen thing, as much gossiped about comedian Pete Davidson says he's living with his mom too.
While sitting in on The Tonight Show Starring Jimmy Fallon, Davidson admitted that he was only there to promote the video game Mortal Kombat 11. Then, Fallon brought up the fact that Davidson is building an arcade.
"So, I live with my mom. Well, we bought a house together, but nobody believes that. So, I live with my mom. Kinda. So, I have a basement that's mine. But that's an apartment, so I live beneath her. So, I'm getting a little arcade set up there. Trying to make it mine," he explained.
He then shared that he decided to call it "the man cave'" but his friend John Mulaney and his wife "told me that if I call it that, they will no longer be my friend."
So, Davidson says he's calling the place "the basement."
Michael B. Jordan Too!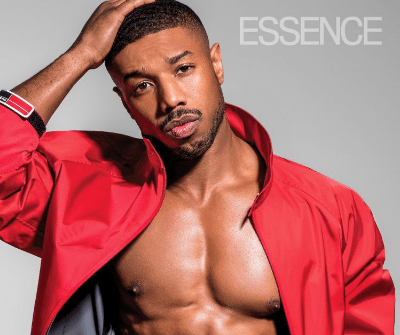 This mirrors a similar situation with Michael B. Jordan who revealed last year that he's living with his parents as well.
After the release of Black Panther, Jordan had a video interview with Vogue. While the actor revealed personal facts about himself, like the fact that he enjoys watching anime, Jordan gave Vogue a tour of his home. It was during this video that we found out he lives with his parents.
After the video dropped, Michael B. Jordan got flack by internet users for living with his mom and dad. He then swiftly responded online with a tweet saying, "First of All I'm 6t and they live with ME, put some respeck on my name. LOL…aaaand goku & Naruto are real ones lol"
First of All I'm 6ft and they live with ME, put some respeck on my name. LOL…aaaand goku & naruto are real ones 🙌🏾 lol https://t.co/QspyHD2zwH

— Michael B. Jordan (@michaelb4jordan) February 23, 2018
It was later revealed that Jordan's mother has lupus, an autoimmune inflammatory disease that can affect any organ in the body. Living with Jordan makes managing the disease easier.
Jordan's father also has health issues.
"My Dad… he's a diabetic and has complications with that from time to time," Jordan told Essence. "Being grateful for the things I have, family that I have around. It always kind of puts things in perspective for me."
"Look, it's every kid's dream, to buy their mom and dad a house," he told the The Times.
Recent: 7 More Facts About Michael B. Jordan
Millennial Living With Mom?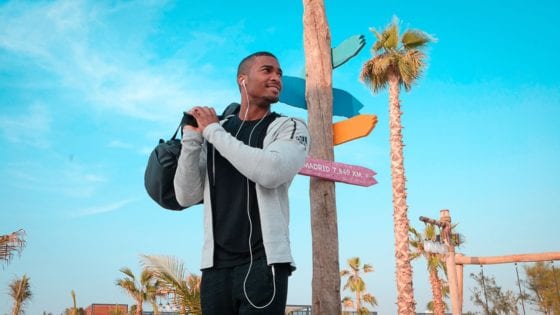 We need to stop with the hostility towards young adults living with their parents. When someone states that they live with mom and dad (or both), people tend to judge negatively. Just look at Michael B. Jordan's situation or how awkward Pete Davidson felt when he shared his story.
But here's the thing, there are many reasons that someone may be living with his or her parents. Someone could be looking out for a sickly parent like Michael. Or, one could be making a healthy financial decision like Pete. In addition, both men are the ones providing a home for their parents, which Jordan explained is the American dream that we all still subscribe to (for some reason).
Recent: 7 Behaviors That Make You Financially Unattractive
But it's that very "American dream" of branching off on your own to grow your own family, work a stable job, and live in a white picket fenced home that we need to do away with. We all judge young men for not living up to that standard, but with today's national and global economy it's much harder to obtain than in even a few decades ago.
Then when they did have the money to live separately from their parents, celebrities like Pete Davidson and Michael B. Jordan chose to live with them anyway.
We should look at Pete and Michael as role models in this aspect. Let's not negatively judge young men living with their parents and instead respect that there are many reasons why that happens.
And at the end of the day, that's someone else's home life. So it's none of our business in the first place.