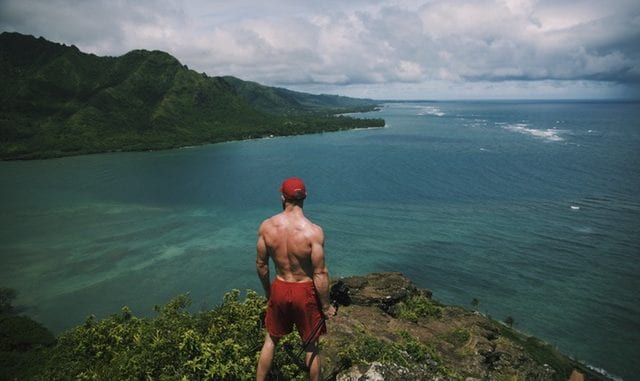 Outdoor planning ideas
The Great Outdoors Beckons You. When you finally get the go ahead to break out of quarantine, you should consider heading outdoors. Studies show that spending time outdoors greatly improves your mood and overall health.
In 2008, researchers from the University of East Anglia published their findings about the outdoor life. They found that spending time outdoors reduces the risk of type II diabetes, cardiovascular disease, premature death, stress, and high blood pressure.
Study co-author Professor Andy Jones noted that "We often reach for medication when we're unwell but exposure to health-promoting environments is increasingly recognized as both preventing and helping treat disease."
You might not be able to put on your hiking shoes just yet, but this is the ideal time to start planning your next outdoor adventure. You can practice your outdoor cooking recipes.
You can clean and organize your outdoor gear. You can even upgrade your kits and get items delivered straight to your door. So, there's no need to overexpose yourself.
If you're swamped for ideas, then check out some of our favorite outdoor activities.
Hiking
Hiking is such a remarkable outdoor activity because it's so simple. You don't need special training and you don't need a lot of gear. The American Hiking Society estimates that hiking will be the single most popular outdoor activity over the next 40 years.
Most hiking excursions last just a few hours and many parks around the country have clearly marked trails specifically for hiking. Lots of these maintained trails have historic and scenic value.
For example, you can check out the Cave in Rock if you're ever in the Illinois area. There's a massive 55-foot cave carved out of limestone that has historically been used by pirates and gangsters to hide their loot. It's the perfect day hiking adventure.
Camping
Pitching a tent outdoors can lead to lots of fun. Whether solo or in a group, spending time camping is a great way to reconnect with your inner man and dial into the awesomeness of nature.
An estimated 42 million Americans go camping ever year. There's just something about leaving the comfort of your home and roughing it in the wilderness that taps into the primordial instincts of being human.
Your first camping experience might have been with the Boy Scouts or with your family. But camping sure has changed in recent times. You can spend a weekend glamping and have all the creature comforts you're used to.
You can tough it out and forage for food alone with just a sleeping bag and a song in your heart. Or you could even try something different like this all male campsite in New York where clothing is optional.
Related: 7 Fun Summer Camps For Men
No matter how you like to go camping, you're going to need some gear. There's an amazing tent from Coleman that sets up in just a couple of minutes and has enough space for 10 people. It has dividers for added privacy and blocks out 90% of the sunlight so you can still sleep-in and snuggle all morning.
Camping is happiness…#camping #nature #travel #campinggear #travelling #aesthetic pic.twitter.com/xotmbVn4B4

— Planet Camping (@planetcamping) March 11, 2020
Mountain Biking
Mountain biking is another fun outdoor activity with quite a lot of variety. You can ride trails, try downhill, cross country and there are even some mountain bike courses sprinkled around the country. You'd be surprised the number of places a bicycle can take you.
Plus, you can get a serious cardio workout with mountain biking. An hour of spirited riding can burn 600 calories at a time. Not to mention, you're building and toning muscles in your legs, back, abdomen, and arms. It's a total body workout.
Just remember to stay hydrated while biking outdoors. Carrying enough water can be a real challenge when mountain biking, but luckily there are hydration backpacks that make it easier. This mountain biking hydration pack carries 3 liters of water and is one of the highest rated backpacks for mountain biking.
Mountain biking is suitable for men of all ages, too. It doesn't matter what how young or old you are, you can take your pedaling off-road and have a blast. It's not just for competitive athletes. According to Statista, more than 8.6 million Americans participated in mountain biking in 2018.
Related: 5 Ways Exercising Outdoors Helps Your Mind and Body
Are you into mountain biking, but feel like your skillset needs an upgrade? Then, check out this video to improve your skills.
Water Sports
Outdoor watersports are one of America's favorite summer pastimes. There's skiing, paddle boarding, canoeing, jet skiing, surfing, scuba diving and more. Whether you're on the water or under it, recreational water sports provide the opportunity to refresh and challenge yourself.
Swimming is a water sport that instantly comes to mind. With COVID-19 isolations in effect, you might be thinking twice about the public pool. That's no reason to swear off swimming altogether. When the weather is right, you can find plenty of opportunities to get wet.
Paddle boarding is one of the fastest-growing water sports. Part surfing, part canoeing, this water sport is like taking a leisurely stroll down a waterway. You can stand or paddle while kneeling. Either way, you're going to get a great workout.
Fishing
Self-isolation has become a way of life in the early part of 2020. Most people loathe it, but all that time for reflection might remind you of recreational fishing. Spending time outdoors near freshwater or saltwater can provide the opportunity to catch some fish and catch a peace of mind.
Fishing is a very relaxing pastime. For people who're accustomed to the hustle of bustle of urban life, recreational fishing might be the ideal activity to detoxify your mind and rejuvenate your spirit. It's mostly popular with people over 40, but interest in recreational fishing is steadily growing.
One thing that makes fishing an ideal outdoor activity is the way that it pairs with other outdoor activities. You can enjoy fishing while you're camping or even make it a part of your hiking or mountain biking excursions. You can fish from the land or hop in a canoe or boat.
If you're lucky enough to snag something tasty, here are some ideas for cooking up your catch.
The Takeaway
COVID-19 has postponed or outright canceled most peoples' non-essential travel plans. So, while you're stuck at home, take advantage of this time and plot a course toward your next outdoor vacation. You might not be able to hit the trails on the first day of Spring, but the quarantines will be lifted soon enough.
It doesn't matter if you're into hiking, camping, biking, fishing or water sports. Just get some fresh air and appreciate the beauty of nature while you still can. When heading outdoors it's important to remember to create lasting memories but leave only footprints.
What's your favorite outdoor activity? We'd love to hear your opinion and don't forget to share this article.