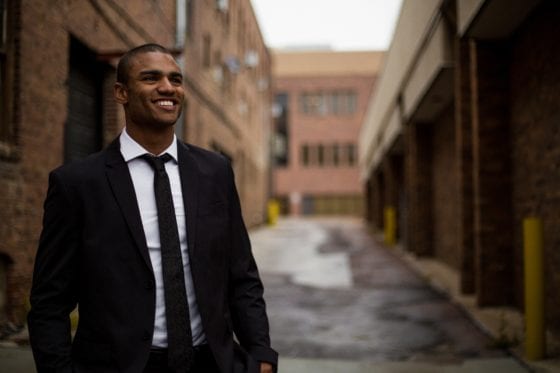 Pastor Who Said Orlando Victims "Deserved It" Goes To Jail
Ken Adkins is not a good man.
You'd think that someone who preaches about being a kind and loving Christian wouldn't also go around spreading hate and rage. At least, you'd hope he wouldn't, but sadly this man did that and worse.
Pastor Ken Adkins doesn't do a lot to help that image of Christian leaders who spread around intolerance and homophobia. You see, Adkins was one of the religious leaders who said that the victims of the Orlando shooting got "what they deserved."
Specifically, "Pastor" Adkins posted on Twitter:
"Been through so much with these Jacksonville Homosexuals that I don't see them as victims. I see them as getting what they deserve!!"
The "religious leader" also posted:
"Dear Gays, Go sit down somewhere. I know y'all want some special attention; yall are Sinners who need Jesus. This was an attack on America."
And then he posted:
"It is a shame that Jax Gays are trying to use the Orlando Massacre as Blackmail to force to City to pass The HRO! Shame, Shame, Shame!"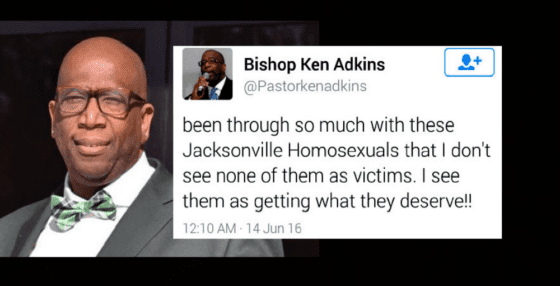 It seems Adkins was strongly opposed to Jacksonville expanding the Human Rights Ordinance to include sexual orientation and gender identity under the government's protections from discrimination for public accommodations, employment, and housing.
Well, now we're happy to say Pastor Adkins got "what he deserved."
You see, Pastor Ken Adkins was arrested last summer for child molestation, and this past Monday a jury convicted him as guilty of all eight charges of it. The 57-year-old will now be going to prison for eight charges of child molestation and aggravated child molestation. His sentence hearing will be at the end of the month on April 25.
Now, it looks like Adkins, who professes on Twitter that he's "one of the most Respected Black Conservative Voices in America" will have finally lost that respect and found himself a new place to call home.