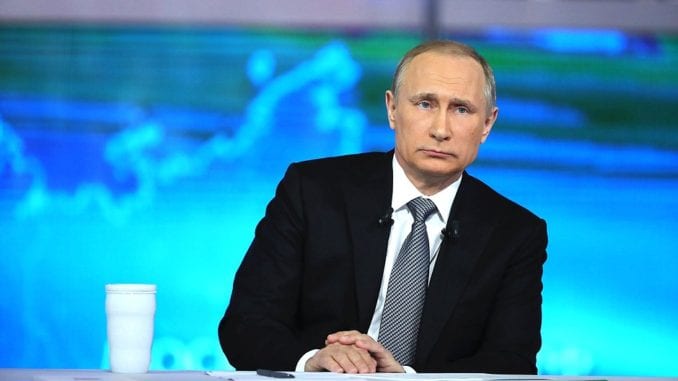 Putin and first ever response to gay abuse in Chechnya
For the first time, Russian president Vladimir Putin has spoken about reports of abuse and persecution of gay men in Chechnya. According to a report in the Financial Times, he is promising to "talk" to law enforcement authorities.
Putin told Russia's ombudsman of Human Rights, Tatiana Moskalkova, on Friday that he would instruct Russia's prosecutor general and interior minister to support her request to investigate "the well-known information, or rumors, you could say, about what's happening in the North Caucasus with people of non-traditional sexual orientation."
As reported in FT:
"The comments were Mr Putin's first reaction to shocking reports in Russian and international media that authorities in Chechnya, a war-torn, mostly Muslim province in the north Caucasus, had systematically rounded up and tortured over 100 gay men, killing at least three. Representatives for Ramzan Kadyrov, the warlord's son who essentially rules Chechnya as a personal fiefdom with Mr. Putin's blessing, have denied that any gay men exist in Chechnya at all, and claim they would have been murdered by their relatives if they did."
More: Russian cures or gayness: Holy Water and hypnosis
As GPB has been reporting for weeks, there are reports of torture and killings in Russian controlled Chechnya as part an overall push to purge LGBTQ people from the country.
A number of prison camps have come to light that are specifically designed to detain, harass and inflict bodily harm on LGBT people.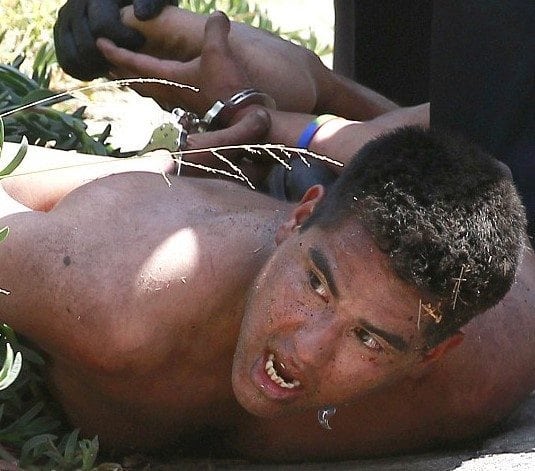 Survivors of these camps are coming forward and going public with stories of extreme abuse. According to the British government, Chechnya's president, Ramzan Kadyrov, plans to eliminate the LGBTQ community by the start of Ramadan, less than a month away.
More from FT:
"Some gay Chechens have fled the province for Moscow and foreign countries in recent months, according to reports in the independent newspaper Novaya Gazeta. The author of the article also said she would leave the country after receiving threats.
Ms Moskalkova asked Mr. Putin to set up a working group that would deal with the problem from Moscow, rather than in Chechnya, where much of law enforcement is considered loyal to Mr Kadyrov foremost.
German chancellor Angela Merkel publicly urged Mr. Putin to intervene after meeting him in Sochi on Tuesday. The US and other European governments have also condemned the reports."
h/t: Financial Times & Gay Star News