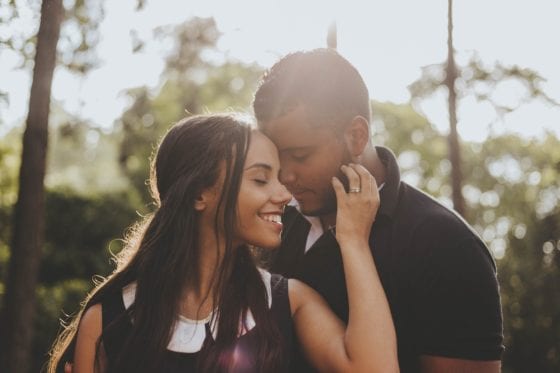 New Couple's Condom & Consent Issues
We men need to keep ourselves safe and start talking to our partners.
An Argentinian company called Tulipan has created a new condom package. The box is special because itcan only be opened by two or more people. Four hands have to press four special pressure points at the same time.
The idea behind the project is to create conversations about safe practices and consent. Tulipan also announced that they're giving out these condoms for free. They'll pass out the condoms at bars and special events throughout the capital city of Buenos Aires.
"Tulipan has always spoken of safe pleasure but for this campaign we understood that we had to talk about the most important thing in every sexual relationship – pleasure is possible only if you both give your consent first," said company General Director Joaquin Campins.
This consenting condom came together after AHF Argentina released a new survey. The data showed that only 14.5 percent of Argentinian men used condoms regularly. Meanwhile, 65 percent confessed to only occasionally using condoms and 20.5 percent said they never used one.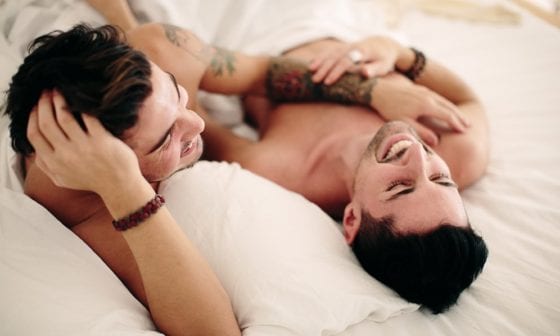 Related: Would a Men's Birth Control Pill Boost Intimacy with Couples?
On the matter, psychiatrist and sexologist Walter Ghedin said:
"The agreement in sexual relations should be a guideline that begins before, during and after any relationship, it implies respect, mutual pleasure and confidentiality.

"The use of contraceptive methods is one of the issues that should be agreed upon, and the use of the prophylactic appears as a necessary question in both fleeting and stable relationships."
Consent
But here's the thing, condom and contraceptive use is just the first step in consent. There's also need for conversations about having sex at all. And, then we should be teaching people to keep looking for consent during sex. Yes, that's a thing too.
A 2018 study by sexual health charity FPA found that less than half of UK respondents think it's ok to withdraw sexual consent if they're already naked. Plus, only 13 percent said they would be likely to discuss consent with a partner.
While making sure that everyone's on the same page with a condom is important, there's more going on with consent than that. Instead of focusing on new condom packages, let's make it easier to talk about consent with our partners.
As Natika Halil, Chief Executive of the FPA said on the study and mater of consent, "we want to make sure educators and parents are prepared for discussions on consent with young people."
We want to create a future where consent, and conversations about it, are as easy as intimacy itself.