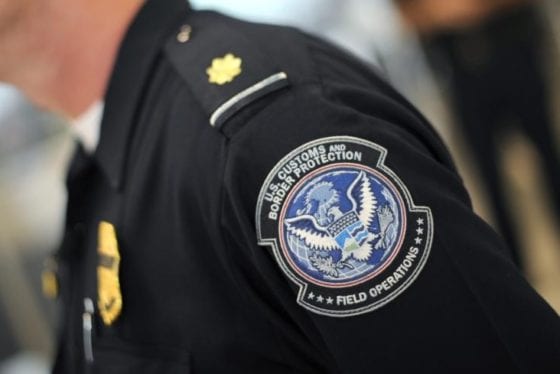 "Once the light go out, they forcibly throw you on the table"
Customs agents at Newark Liberty Airport endured extreme sexual abuse, including being forced onto a "rape table" and group raped, as part of a disgusting hazing ritual that was coordinated by officers, according to a report in the New York Post.
Allegedly, the claims go back several years and the matter is being investigated by the Department of Homeland Security, per NBC 4 York.
Three customs officers who shared they were too afraid to speak out in the past have come forward to tell their stories, reporting the sexual abuse that allegedly goes on in a Terminal C room that's mounted with security cameras.
More: Will I be raped in prison as a man?
"I'm afraid for my life, my safety," CBP officer D. Cifuentes told the station. "This is terrorizing. How is it that officers believe they're free to do whatever they want to do?"
"Hazing wouldn't do this justice. This is complete assault. They take you in a room and your fellow officers are all watching as officers grab you," CBP officer Vito Degironimo said.
According to the reports, veteran officers called a conference room table in the middle of the room as the "rape table," Degironimo said.
"Once the lights go out, they grab you up like a gang, and they forcibly throw you on the table and one officer ended up mounting me and pretty much riding me like a horse," he said. "I'm grabbed by other officers against my will. I don't know how much more criminal you can get."
More: Hazing accusations at FDNY station
Cifuentes said she was able to avoid the "rape table" – but ended up taped to a chair with customs tape. At one point, another officer pointed his gun at her in the room.
A U.S. Customs and Border Protection spokesperson confirmed to the New York Post there's an "ongoing" investigation into the abuse allegations.
"U.S. Customs and Border Protection stresses honor and integrity in every aspect of our mission and the overwhelming majority of CBP employees and officers perform their duties with honor and distinction, working tirelessly every day to keep our country safe," the spokesperson said.
"They forcibly throw you on the table"
"We do not tolerate corruption or abuse within our ranks, and we cooperate fully with all criminal or administrative investigations of alleged misconduct by any of our personnel, whether it occurs on or off duty."