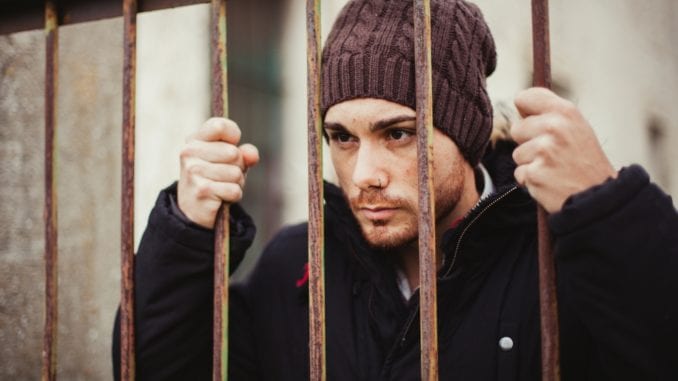 First time offenders sent to prison worry about sexual assault in jail, including rape, with good reason.
When you hear about a man being sent to prison, your mind may conjure up mental imagery of community shower rooms, violence and crude jokes about not dropping soap on the floor.
But is there any real cause for concern?
The answer depends on a number of factors, including the country you live in and the prison you are sent to.
In the United Kingdom, sexual assault in jail seems to be a growing problem. As published in several UK newspapers and online, the incidents of rape are rising at alarming numbers:
"Recent figures released by the Ministry of Justice suggest that more cases of sexual offences committed inside prisons are being recorded – back in 2010, the figure for assaults in English and Welsh jails was 137, but by 2015 the total had more than doubled to 300."
Prison Rape: UK vs. US
In the UK, the current prison population hovers around 85,000. But that number is myopic compared to the staggering 1.53 million people incarcerated in the United States.
And speaking of the USA:
There is some research to suggest that somewhere between 80,000 and 200,000 inmates are sexually violated each year in our correctional facilities.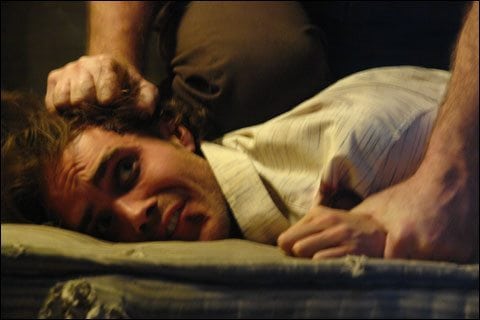 The vast majority of prison rape crimes go unreported because people fear getting labeled a snitch. In fact, one of the worst things you can be called in jail is a "rat" because it carries deadly consequences.
Perhaps the biggest myth about prison rape is that it's all about sexual gratification.
But when you talk to the male inmates who have been brutally beaten, anally penetrated and forced to give oral to other men, you find a much different story.
More: Prison raped by brutal gang bangers
In many cases, the thugs who sexually assault other men in jail do so to exert and enforce their own power. They also use rape as a form of punishment to collect on the old debts of fellow inmates.
Men who are incarcerated often live in fear of rape. And the ones who are violated rarely tell authorities or family members.
Sadly, this can create a culture of rape in prison, empowered by a code of silence that masks the true number of people who are sexually violated.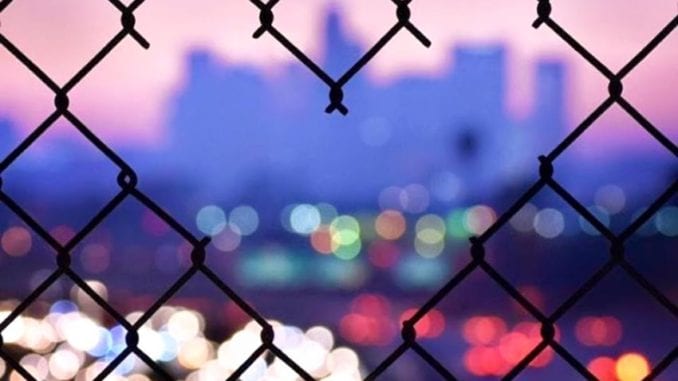 Young men being raped in prison
To make matters worse, in recent years, an increasing number of young male inmates (late teens to early 20's) are being placed in high risk situations. The prisons in America are so crowded that finding safe space for young offenders is difficult.
Because many are "first timers" and "green" to life behind bars, they are vulnerable to horrific bullying. Just last year, a 19-year-old man was gang raped in jail, according to an ABC News report.
In an open letter to the American public and prison administrators, the group, Just Detention International asks about rape factories and why so little is being done to end sexual assault in prisons.
You can read it here.
That's not to say some don't engage in consensual sex. It absolutely happens. In fact, there have been documented situations where men who identify as straight go "gay for the stay" during incarceration.
Heterosexual men who participate in sex with other male inmates often have girlfriends or wives back at home.
But behind bars, there's a "no strings attached" mentality that's widespread.
LGBT Prison Rape
If you identify as LGBT, you are three times more likely to be incarcerated than the general public, according to the Williams Institute at UCLA.
On top of that,  you are more likely to experience sexual assault when compared to other population groups – particularly if you are a person of color.
Be sure to read this report from Just Detention International to learn the reasons.
How to avoid being raped in prison
Being raped in prison is a serious thing. Your chances of getting sexually assaulted will depend upon what country you live in and the specific jail you are sent to.
In the United States, current reporting suggests Texas as being the "Rape Capital of the Nation".
There are things you can do to help prevent being sexually assaulted in jail. The most powerful method is education. An excellent article was published on Deadspin about this topic.
Additionally, we're making the prison rape prevention video available above.
You'll hear and see real stories about prison rape from inmates and how, through trickery, some were lured into dangerous situations.
Practical, concrete tips are offered on how to avoid being sexually assaulted – and what you should do if it happens.
Resources:
Justice Detention International