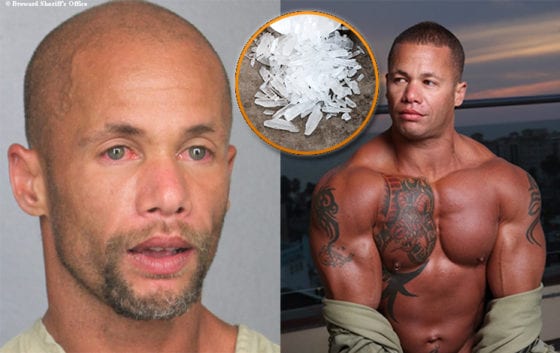 Rushed Back To Jail
Matthew Rush is spending another night in jail tonight as the former porn star has been arrested yet again.
Gregory Grove, as he goes by outside of the porn business, was just arrested back on September 19th in Broward County, Florida for allegedly possessing meth.
But, Grove/Rush didn't stay long as he was later released on bail of $1,000 bond.
After he was released Rush went to twitter to share his status with his friends and fans.
"I'm fine," he wrote, "Thanks to everyone and their support. I'm in good health and going to lay low."

But unfortunately, that didn't happen as just a little over a week later Rush found himself getting arrested again.
On September 28th, Rush was re-arrested and his bond was surrendered.
It's unclear why this happened at the moment. Some possible reasons could be that either the court has revoked bail, or the person or company who paid the bill changed their mind.
This then makes the third time that former porn star Matthew Rush has been arrested this year. Earlier in March, Rush was arrested for getting into an altercation with his ex-boyfriend.
The two men had been living together for nine months before getting in to this explosive fight. The fight then got physical as Rush's ex-boyfriend recounts. He says that Rush "punched him in his mouth with a closed fist which caused him to start bleeding from his lips." Rush later claimed it was self-defense.
That said, those charges were later dropped. We'll see what happens with this more recent one after he's been rushed back to jail.