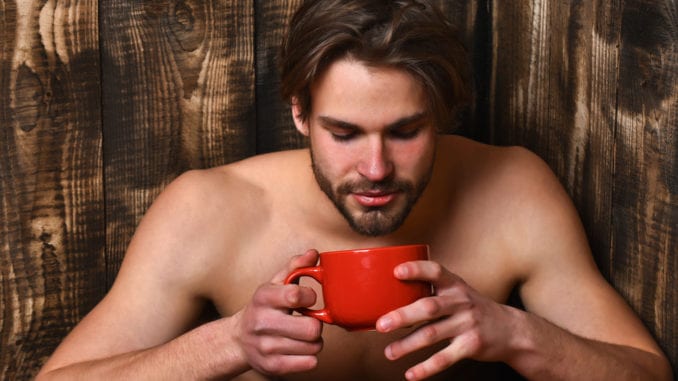 Shirtless Male Baristas?
Watch out, the coffee's hot. But the baristas are hotter.
A Seattle coffee store has become the talk of the internet. Why? Because they're now having male baristas walk around shirtless. And sometimes, just in their underwear.
The owners of 45 LadyBug Bikini Espresso shops across Washington have decided to go in a new direction after their female-focused coffee houses started to lose profit. Ironically, some parts of the state have seen intense pushback against the branded coffee house that sees female baristas in bikinis. In order to course-correct from that, the business owners have opened up a shot where it's men showing their stuff.
The Dreamboyz Espresso coffee shop opened on September 13 in Seattle's Capitol Hill. In fact, it was built in the exact same spot as an earlier LadyBug Bikini Espresso shop. Ever since its opening, the small drive-thru coffee stand has gotten immense customer and media attention for its all-male staff of shirtless baristas. In a display of an obvious double standard, everyone seems to be ok with the new store.
"I saw it was men running it and that was even more awesome. They're in these kind of brief bikinis and they're all very good looking young men, so I think both men and women will enjoy the difference," Shoma Goomansingh, a Capitol Hill resident, said to KIRO7.
"I thought it was fun. I've never seen anything like it and I was like, yeah, hell yeah. This is Capitol Hill. Bring it on," resident Jacob Haeger told the local outlet.
At the very least, it appears that the men have been respected by their growing customer base.
"Everyone's been very appropriate and respectful. I appreciate it, I love it," Ja'Shaun Williams, one of the baristas currently working at the new spot, said to KIRO7.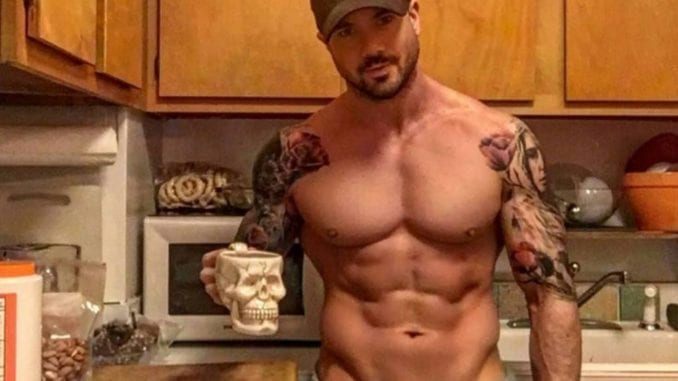 Related: Men, Diets, And Eating Disorders: How To Spot And Treat It
The Male Body Exploited
It seems that male objectification is in, and it is selling like hotcakes. Some would say it's about time. After all, women have been objectified for centuries for the profit of others and the delight of many men. Now, it seems it is men's turn to have their bodies shown off for the world to enjoy (and pay for).
While Hooters is disappearing across the United States, Boxers (which is essentially the gay bar version of Hooters) is expanding. And now, we've got the coffee version of that concept too.
Of course, there are negative complications to this. Body issues, insecurities, and poor mental health is on the rise in men due to media's increased interest in male bodies. Men are being attacked on many sides. The #MeToo movement has rightfully created heated conversations around consent and the irresponsible double standard around men when it comes to sex. Then, increased conversations on gender identify and politics has helped to point out a need for erasing stereotypes building up to toxic masculinity. And then on top of that, male bodies are being increasingly objectified in media and businesses such as Dreamboyz Espresso.
With all of this in mind, it appears that what it means to be a man is changing. Some of that is long overdue and a positive thing. And some of it is bad. But all of it is happening. Make no doubt about that.