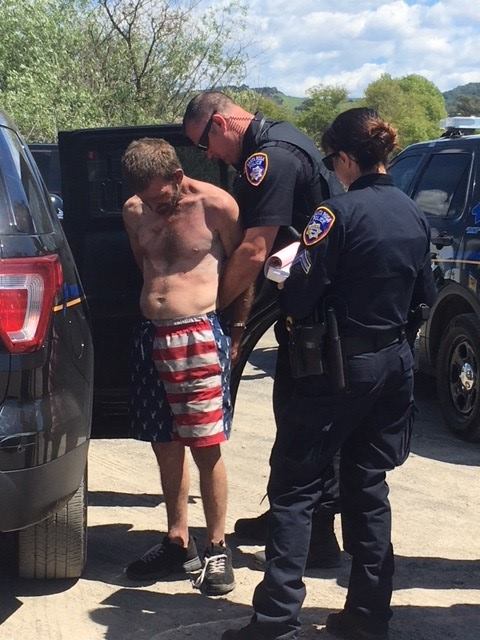 Shirtless Man Was Arrested For Beer Heist
Last week, a California man was arrested for stealing a beer truck and then running across the highway while shirtless.
46-year-old Matthew Hermsmeyer was not having a good day last Thursday. Around 11:50 am on April 19, he suddenly got the idea to rob a liquor store. But no, he didn't walk into the building with guns blazing and an empty potato sack waiting to be filled with money. No, he decided to rob them externally.
Hermsmeyer stole a parked delivery truck that was standing outside the liquor store. Inside the truck were cases of beer.
But here's the thing, Hermsmeyer immediately regretted his decision, because he parked the car just two miles away from the store and then ran out.
To show that he truly didn't plan this theft well at all, Hermsmeyer was instantly identified because of what he was wearing.
Several witnesses called local police to report that a shirtless man wearing American flag shorts jumped out of the truck and ran across the Highway.
"Several citizens called in to report the male running across Highway 101, wearing nothing but the red, white and blue shorts," police wrote in a Facebook post explaining the arrest (found above).
Then, police were able to find the truck thanks to a GPS tracker. Plus, it wouldn't have been that hard to find it anyway, because, again, it was only two miles away from where it was stolen.
Within 45 minutes, police had Hermsmeyer in custody after finding him hiding in some bushes.
Matthew Hermsmeyer is now being charged with the grand theft auto and receiving stolen property. This is on top of the fact that police discovered that he had broken parole.
Things are definitely looking badly for Matthew Hermsmeyer.