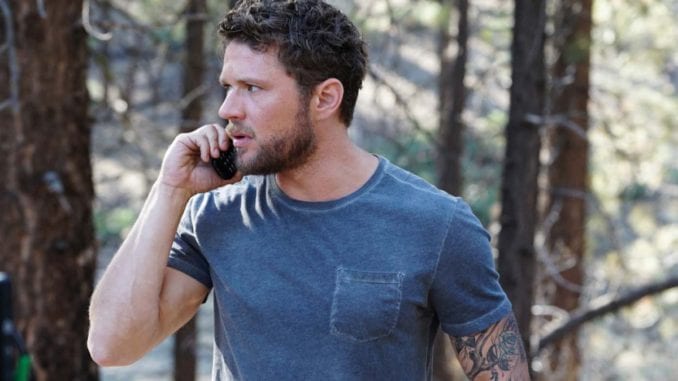 Shooter Review with Ryan Phillippe
Recently, I decided to watch the Netflix series Shooter starring Ryan Phillippe. Given the actor has received a considerable amount of attention in recent months, we figured why not!
Now before I get too far into this, I just need to be real and say I'm absolutely biased when it comes to this guy. To try and pretend otherwise would be like saying water isn't wet.
More: How to look like Ryan Phillippe
In any event, me and two friends watched the entire first season over the course of a week (yes, we binged. Afterwards, the three of us concluded the show is very good!
FYI: Shooter came out last October. It was supposed to release in July of 2016 but got postponed because of real world gun violence that happened in Baton Rouge, Louisiana.
If you are wondering why you are hearing so much about the series now, it's because the second season is set to debut on Netflix later this month.
If you dig shows like "Prison Break" and "24", you will absolutely love this program.
https://www.instagram.com/p/BWGBChXgd4I/?taken-by=ryanphillippe&hl=en
Shooter Basic Plot
Shooter is an episodic series based on the novel, Point of Impact by Stephen Hunter [see link]. It's also (in part) infused with elements of the 2007 film, also named Shooter.
In the Netflix version, Ryan Phillippe plays the lead role of Bob Lee Swagger; a former U.S. Marine and marksman. Living in exile with his family, he gets coaxed back into action upon hearing of a plot against the President.
In the process of trying to save the Commander in Chief's life, he gets framed. As a result, he's forced into hiding and lives off the grid to survive.
What we liked
There are a number of things we liked about this series. Because we already were big fans of shows like Prison Break and 24, we immediately picked up on the fast-paced, plot changing vibe.
Starting with episode one (Point of Impact) we were totally sucked in. And our attention continued throughout all ten of the one hour shows.
We won't give away the candy store here because we really do think you'll enjoy this series. But here's what we can say.
Ryan Phillipe was great a playing a believable marksman.
The supporting characters will quickly pull you in.
The hyper-masculine bravado was hot and didn't cross a line where it became toxic.
Elements of humor present but not over the top
Show has an edgy, outdoorsman vibe.
The alpha-male personality of Swagger (Phillipe) was hot!
What we didn't like
It's a stretch to write this part of the post because there isn't much we didn't like. If we had to pick one thing, it probably is the gun violence.
But then again, the entire show revolves around Swagger's expert marksmanship. Guns, like it or not, are part of the dynamic. Some people don't like the use of weapons but here at the blog, we gotta say we didn't have a problem with it.
Final Thoughts
If you are looking for a new series to binge on, you should try watching at least one episode of Shooter. We feel confident in saying it will pull you in – quickly.
It's too soon to say if anyone will be winning an Emmy from this. Who knows, it could. But given that Ryan hasn't appeared on a television series since 2015 (Secrets and Lies), we have to say we were impressed with his ability to jump right back into things.
Finally, Ryan is a supporter of LGBTQ people. He actually was one of the first actors to ever play a queer role back in the early 90's! Given our inclusive nature at MV, we dig that.
That's it for our review. Hopefully, you'll enjoy!
Stars: 3.5/4