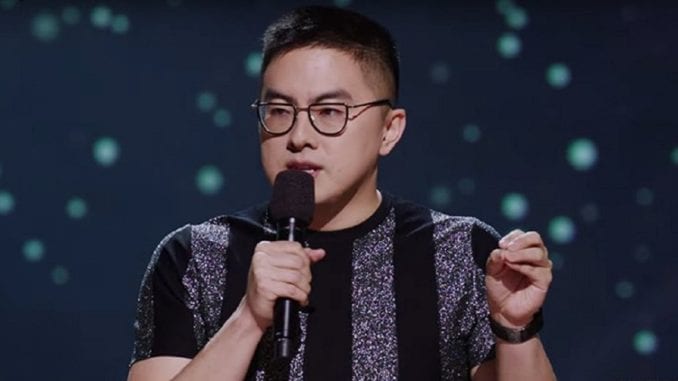 New SNL Hires
The new season of Saturday Night Live is making a big move with its recent hire.
With series regular Leslie Jones departing the show to concentrate on upcoming movie projects and a Netflix comedy special, there is room for some new faces. And it turns out, the casting directors over on SNL have decided to hire three new ones.
Chloe Fineman, Shane Gillis, and Bowen Yang have officially joined the cast of featured players for the show's 45th season. But what's even more exciting about this announcement is the fact that Bowen Yang is the first Asian-American comedian to be cast on the long-running comedy show.
Bowen Yang
Technically, Bowen Yang is nothing new to SNL. Yang has been working on SNL as a writer since the last season. In addition to that, he appeared on camera before to play the part of Kim Jong-Un during a sketch with Grey's Anatomy and Killing Eve star Sandra Oh. He has also appeared on HBO's 2 Dope Queens, appeared on Comedy Central, and has done stand-up across the country.
On top of being the first Asian-American member of the show's official cast, Bowen Yang is also one of a few openly LGBTQ members to grace the show as well. Terry Sweeney was the first openly gay member of the show when he joined for one season of SNL. Though shortlived, Sweeney made history on the show for being a part of the cast from 1985 to 1986. In addition, Kate McKinnon is staying on the show as a longstanding member (though, nothing compared to Kennan Thompson).
Last year, comedian James Adomian made waves for critiquing Saturday Night Live for not hiring an openly gay man in over 30 years.
"I've been out of the closet the whole time since I auditioned 13 years ago." Adomian told The Daily Beast at SXSW. "You would think that they would have tried to put someone else on that was a gay man. It's about time."
When asked further for why he thinks he didn't get a part, Adomian said, "It certainly didn't help that I was openly gay."
But now that Bowen Yang has made the cut, perhaps SNL is finally coming around on more diverse comedy.
Chloe Fineman and Shane Gillis
But what about the other two comedians? Once again, there were three comedians added to the roster this year. Yang will be joined by Chloe Fineman and Shane Gillis.
Fineman is a veteran of L.A.'s celebrated Improv company Groundlings (which boasts several notable alumni such as Will Ferrell, Kathy Griffin, Conan O'Brien, Kristen Wiig, Lisa Kudrow, Tyra Banks, Jimmy Fallon, Maya Rudolph, Melissa McCarthy, J.J. Abrams, Dax Shepard, Nasim Pedrad, and more). Fineman started getting mass attention for her Instagram account where she does impressions of Jojo Siwa, Game of Thrones star Maisie Williams and more. She also was a New Face at the 2018 Just For Laughs Festival in Montreal. In addition, she has worked on small parts for projects like Jane the Virgin and Search Party.
Lastly, Shane Gillias has had major success as a stand-up comic stationed first in Philadelphia and now in New York City. Gillis also appeared as a New Face at the Just For Laughs Festival (this time in 2019). And on top of that, he has also performed at Comedy Central's Clusterfest.
SNL 2019-2020
So here are the three new faces for this year's SNL season. Who are you most excited for? Are you happy that SNL is giving us some representation with Bowen Yang? Let us know your thoughts down below.