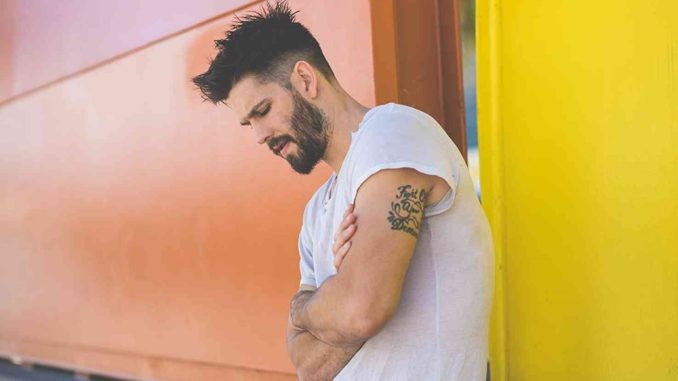 Casey Deidrick Quick Facts
Are you looking for some quick facts on actor Casey Deidrick? Did you see him on Netflix's Into the Dark or MTV's Teen Wolf? Hoping to learn more about him?
If the answer is yes, you've come to the right place. I've been a fan of Casey for a long time now, going all the way back to when he appeared on NBC's Days of Our Lives, where he played Chad DiMera.
Most recently, I caught him on one of those silly Christmas movies called A Very Merry Bridesmaid (Hallmark Channel). And it was just the other day that I saw him on the popular show Now Apocalypse (Starz) playing Colton Donavan.
Given the interest in this actor, I thought it might be fun to write a post that offers some background. Maybe it's just me, but it seems like Casey has been gaining in popularity.
At any rate, here's a quick rundown that you can tuck in your back pocket the next time you see him. Are you ready? Let's jump right in!
1. He's was a Skateboarder
Yes, you read that right – Casey is a skateboarder. He started the sport in grade school and continued with it through high school. In 2004, he took part in the Vans World Amateur Competition and was later featured in a big photo-spread for Transworld Skateboarding.
It was only after a serious accident that Casey decided to change focus, putting down the skateboard and picking up scripts for acting.
2. Studied Theater and Psychology
Part of the reason Casey has such range in his acting work relates to his motivation and drive. That said, it probably didn't hurt that he studied theater and psychology.
While living in Denver earlier in his life, he spent a year at Metropolitan State College. And it's worth noting that That's kind of cool, don't you think?
3. Former Waiter
Imagine ordering lunch at a restaurant and having Casey serve it to you. Well, for some people, that actually happened. And that's because Casey used to be a waiter.
Yep, when he moved to Los Angeles at 19 to begin his acting career, he supported himself by waiting tables. It wasn't long before he got snapped up in television, because in 2009 he landed the part of Chad in Days of Our Lives.
And did I mention he also appeared on Wizards of Waverly Place?
4. Quick Minute on Glee
Are you a fan of Glee? If so, you may recall that Casey made a guest appearance on the show back in 2013 when he played the part of Chip.
5. Teen Wolf Moment
If you are a fan of Teen Wolf, you may recall that Casey was on during the 2017 season. He played the part of Halwyn. But he wouldn't stay on it long because, in that same year, he also appeared in the movie A Midsummer's Nightmare in the role of Liam.
6. He's in a Band
I bet you didn't expect to read this. Yes, Casey is in a band called And I Still Rise. He is the "Unclean Vocalist" in this heavy metal band.
7. Dog Owner and Lover
What kind of background piece would this be if something about his pet weren't written? Casey has a dog named Nanuk. In fact, Nanuk appeared on Casey's Instagram where the Huskey helped to encourage followers to pick up a copy of A New Earth by Eckhart Tolle (it's a book about mindfulness based living – see Amazon).
You'll see various pictures on Casey's social media accounts, so be sure to check it out.
So, there you have it – a fast rundown on all things Casey Deidrick. Are you a fan of this actor? What's your favorite role he's played?
—
Related: