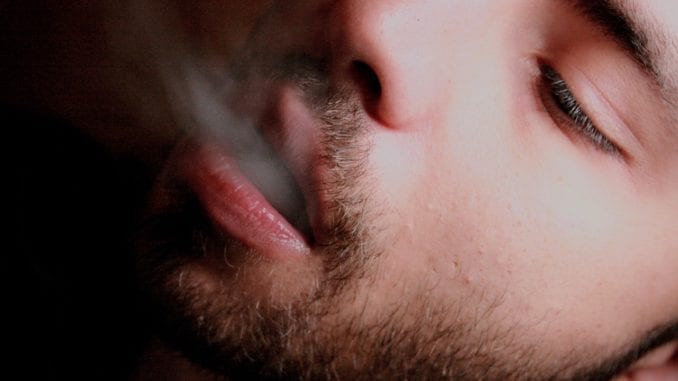 Vaping and intimacy
Do you enjoy vaping? Well, it might have a harmful side effect for your sex life. A study published by the American Journal of Preventive Medicine in November of 2021 found a correlation between using e-cigarettes (vaping) and erectile dysfunction (ED).
The study was the first to link vaping to erectile dysfunction (ED) regardless of previous conditions and risk factors. There have already been several studies that link smoking cigarettes with erectile dysfunction. However, this particular study focused specifically on what happens when men consistently use vaping products.
The researchers tested two different groups – male vapers who were between the ages of 20 and 65 and a group of male vapers in that same age range without any previous cardiovascular health problems. This study is especially important because vaping was connected with ED regardless of a person's background, age, or other risk factors. Also, the researchers tested 13,000 men from diverse backgrounds.
The AJPM study found that men who vape on a daily basis were more likely to report erectile dysfunction than men who never vaped at all. A history of cardiovascular problems made the problem worse, but regular physical exercise led to lower odds of experiencing ED even if you vape.
In the United States, 1 in 4 men over the age of 20 report having some degree of erectile dysfunction (Prevalence and risk factors for erectile dysfunction in the U.S.; Am J Med. 2007; 120: 151-157). This means that they have some trouble getting and maintain an erection for sex.
Related: BlueChew Review – The Most Popular ED Solution Online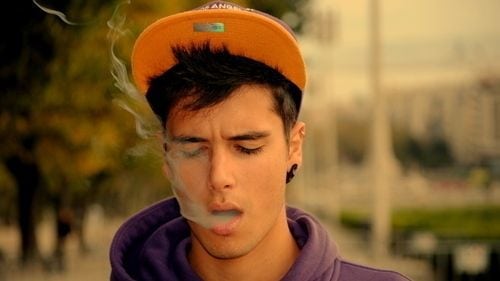 Erectile dysfunction can have many different causes. It could be the result of age, cardiovascular illness, diabetes, lack of activity, low testosterone, and many other factors. With so many health traps for your sexual performance, it would be a shame to add another by vaping.
Vaping can help you quit smoking cigarettes. It's part of the smoking cessation strategy of several countries including Belgium and the UK. However, you should be well-informed about the backlash and risks to your health that come with it.
The results of this vaping study shouldn't come as a surprise. People who use e-cigarettes vaporize and inhale nicotine. When you smoke cigarettes, you inhale nicotine, also. This causes the blood vessels to tighten, and it reduces blood flow.
So, there is a connection between nicotine use and ED. You're not circulating oxygen well when you smoke and vape. Nicotine usage wrecks your stamina, too. If you don't vape or smoke, you'll reach a state of arousal much quicker and maintain an erection for longer.
Related: Can You Eat Your Way to a Stronger Erection?
Some men use vaping to quit cigarettes only to become addicted to higher nicotine levels in many of the vaping products that are out there. Then, it just becomes a trade-off – cigarettes for vaping. You're still hooked on nicotine and that affects your sexual performance.
Men who vape are more than twice as likely to experience erectile dysfunction. This could be directly related to the amount of nicotine that you're getting. Some vaping products deliver more nicotine than others. Also, it's not like smoking a single cigarette. You don't have anything to tell you when you've reached a measurable limit with vaping. It's easy to overdo it when you're vaping.
If you're not ready to quit vaping, there are some things you can do to help protect your sexual performance and health. According to the study, men who exercised at least on a weekly basis had better scores against erectile dysfunction.
So, you should try to exercise regularly even if you vape on a regular basis. The study also focused on daily vape users. Men who vaped daily had higher levels of ED. If you want to lower your chances for ED, then you should consider tapering your use of vaping products. Try to vape every other day at first and then see if you can reduce the frequency of your vaping sessions. Skip a session for the sake of your sex life.
The bottom line is that vaping is not a risk-free alternative to smoking cigarettes. You could still experience harmful side effects such as ED. The nicotine levels in vaping are hard to measure. You never really know how much nicotine is in each puff.
If you want to be a champ in the bedroom, then put the vape pens down, fellas.
Read Next: Can A Mindfulness Based App Help You Stop Smoking?