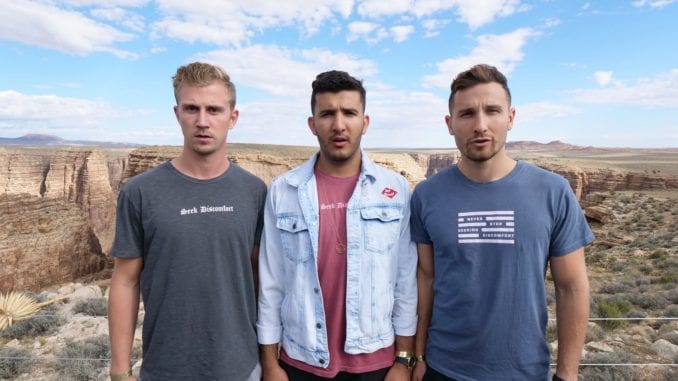 Review of Yes Theory on YouTube
A week ago, I was looking for new show. I had finished up a show on Netflix, and none of my usual YouTube channels were giving me that certain joy of fun and mindless entertainment.
Luckily, I found a channel that not only delivered that but a powerful message as well.
Yes Theory
Nowadays, you can't click anywhere on YouTube without seeing videos with a group of young men playing pranks or making jokes out of life. But there's one special group of YouTubers who are trying to teach others to live life to the fullest.
Several years ago, students at McGill University started a project. Project 30. A class taught by Andy Knowlman, the founder of Just For Laughs, taught students to say yes to life by not getting caught up in comfortable and life stalling habits or routines. The great thing about discomfort and the unexpected is that wonderful stories and life experiences can come out from them.
Inspired by that class, Matt, Ammar, Thomas, and Derin started the YouTube channel Project 30, and later changed the name to Yes Theory. They chose to pursue building an entertainment company that not only taught others to explore life and the world but also gave them the opportunity to do that same.
Why You Should Watch
So what's different about this YouTube channel? It celebrates things like travel, friendship, and getting out of your comfort zone.
The group of YouTubers often publish videos where they travel to foreign countries and experience the culture in a fresh and authentic way. But these aren't just the average travel programs. There's often some sort of challenge aspect involved. From blindfolding teammates and dropping them off in foreign countries with the goal of finding a way back on their own to staying in new cities with no money for 24 hours. The men often are forced out of their comfort zones to befriend strangers and engage with the local community in the most extreme and authentic way.
But again, this channel is called Yes Theory and its focus is to teach viewers to dare to say yes to life's experiences. As such, many videos see the men going out into the world and asking strangers or subscribers to do daring feats.
If a stranger walked up to you and asked what country you'd like to visit, if you'd like to go skydiving, or if you'd let them redecorate a friends' dorm, would you say yes? Many said no, but the few who did to Yes Theory got a wonderful surprise.
Say Yes To Yes Theory
In the past week, I've been binging on Yes Theory's videos and being delighted by what I'm seeing. The fun, the adventure, and the friendship are enough to sate my soul. And honestly, it's left me thinking about where I want to travel next. And in that, the channel has already served its purpose.
But for those who need more convincing or to have that message delivered to them, here are some popular videos from the channel. Check them out and discover the cool guys behind Yes Theory.