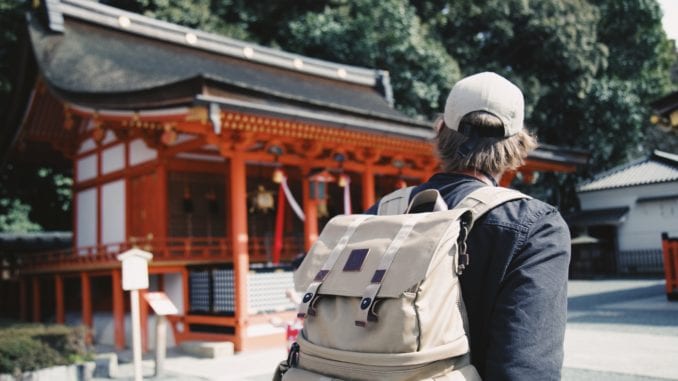 These Stories Will Convince You Why You Need A Bros Trip
According to a new study by Harvard University, going on a trip with the boys can better your health.
Harvard researchers say that mortality risk factors drop when you spend time with friends.
"Social connections like these not only give us pleasure, they also influence our long-term health in ways every bit as powerful as adequate sleep, a good diet and not smoking," said Harvard researchers.
Then, Finnish researchers found that taking longer trips was also beneficial to your health.
"In our study, men with shorter vacations worked more and slept less than those who took longer vacations."
And let's face it, just going on trips with friends opens up a whole host of opportunities for great stories. Fact, I took a trip to Japan with tour agency Discovi last fall. In that trip, I befriended the other men on my tour and had the best time of my life.
To convince you further, here are five stories from Japan that show the benefits of traveling with the boys.
A Random Ramen Festival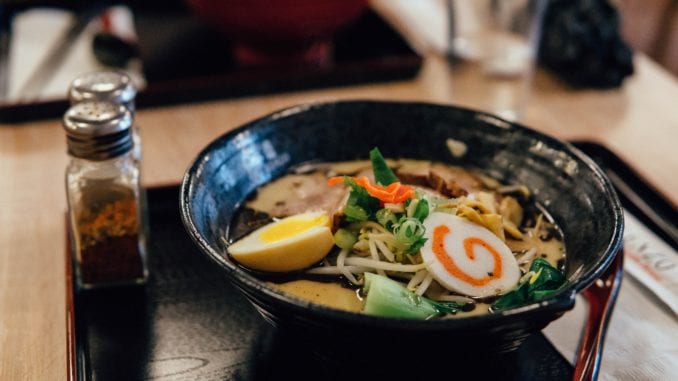 One day, I was looking to have a light adventure in the Sangenjaya area. I was staying in an apartment within this dual residential and metropolitan neighborhood of Tokyo, and I figured there had to be SOMETHING to do there.
After a quick Google search, I had narrowed down my day's adventure to an athletic park about 30 mins away. But after thinking it was just a single track with bleachers, I wasn't confident about the journey. Luckily, I spoke to my friends and got convinced into it after one decided to join me. I probably wouldn't have gone otherwise.
The walk went by quickly, and we arrived to find out that Komazawa Olympic Park is 4,451,280 sq ft large! Even better, it turns out there was a Ramen Festival happening that very weekend! Surprised, the two of us walked around the park to look at all the stalls, grab some ice cream, watch Jpop amateurs perform onstage, walk around the track to be awed by runners lapping us five times, and generally have a great time.
We also called up the other guys to join us. When they arrived, we got bowls of ramen, danced to karaoke contestants, and enjoyed the best surprise of the trip.
Related: 10 Of The World's Strangest Museums Worth Seeing
Drinking in Shibuya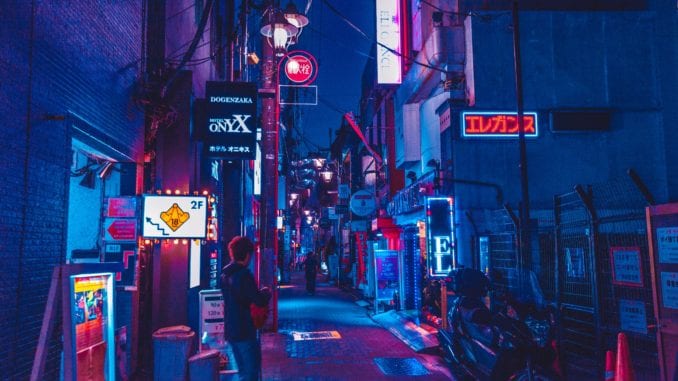 One thing stays true no matter if you're abroad or at home. Drinking is always better with buddies.
One night, three friends and I decided to go drinking in Shibuya. We first went to a foreigner bar. When we walked in, two big guys were getting ready in a fight. An Asian Pacific man in a blue shirt and a White man in red. My money was on blue guy.
Once that fight dispersed, the four of us talked and drank a few hours away. Funny enough, the blue guy and his friends later joined us. Turns out, one of my friends had visited the bar before.
We then left to visit a 7/11 (which are SO much better in Japan) for snacks and cheap beer. We stayed there for a bit and ended up talking to a few customers like us.
Then after an hour or two of walking and exploring, we ended up taking a cab back to Sangenjaya.
But that wasn't the end of the night. See, there's something about going bar hopping with friends. The worries and fears drop as the fun (and peer pressure) escalates.
At around 4 in the morning, we stopped by this tiny karaoke bar that couldn't have been more than 20 ft by 15 ft large. Counting our group and the bartender, 12 people stood in that bar singing, clapping, and drinking the early morning away. Funny enough, the English speakers didn't know any Japanese songs and vice versa. But, everyone clapped and sang their hearts out.
Would I have entered that bar alone? Absolutely not. Hell, I wouldn't have even known it was there.
Late night walk
But let's be honest, sometimes you'll get annoyed with your friends. That happened to me one night when I just couldn't stand being in such close quarters with six other guys.
I had woken up in the middle of the night and heard the others talking and playing video games. I sat there in a funk with the need to get out. Then I realized, I didn't have to stay there. I could get out, and so I did.
Quickly, I got dressed and walked outside at about 2 in the morning. I decided to first visit a diner 5 mins from the apartment. I cherished the late night/early morning silence as I ate dessert and drank coffee.
But once the meal was done, I wasn't ready to go back. So instead, I took a walk. Despite being the most populated city in the world, Tokyo is surprisingly empty at night. I walked in silence for a good 20-30 mins down a road towards Shibuya.
It was then that I got a message from one of my friends back in the States. He asked how I was and how the trip was going. In that moment of detachment, I was brought back by a friend looking to just talk. Even in a moment when I thought I didn't need friends, a friend made me feel better.
Related: 10 Cool American Roadside Attractions Worth Seeing!
Halloween in Shibuya/Shinjuku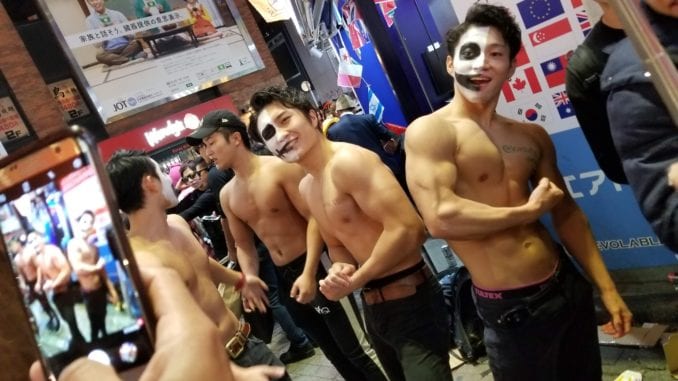 Halloween in Shibuya IS INSANE!
My friends and I decided to go see the infamous madness and we were swept away by it. There's no way to describe it besides showing this video below.
I was there last night! It was super packed! Fun for a first time, but probably never again. 😂 pic.twitter.com/DFCiQSNjIF

— Devin Randall (@DevJackRan) November 1, 2018
Of course, being surrounded by all of those people led to tons of fun like talking to British dudes about costumes and travel, getting lost in a multi-level department store, being shepherded by 7/11 employees while buying drinks off a wall of alcohol (literally, an entire wall of this 7/11 was prepped with alcohol for the night), posing in pics with random strangers, posing in pics with sex toys in hand at a company booth distributing energy drinks, and much more.
But that was just the start of the night. Eventually, our group transferred to Shinjuku. After 30 mins of dancing, most of the group wanted to go home. You see, Tokyo rarely has 24-hour trains. In most cases, you have to decide by midnight if you're going home or staying out till 6 am. For me and one friend, 6 am was the better option.
At first, there was the awkward, "What are we gonna do for this long?" Thankfully, dancing, bars, and random strangers helped us.
The next thing I remember, we were standing outside ANOTHER 7/11 (they're everywhere) and making friends with this random guy in a harness. Turns out, his name is Tiger and he just recently won Mr. Gay Japan!
Then, this random college student from France walked up to our group, and we instantly became friends. We ended up spending the rest of the night bar hopping, talking, and getting ramen at 5 in the morning. Best thing, I'm still in contact with both guys.
Language Barriers, Food, & Stores
Of course, it's great to travel with friends in countries of a foreign language/culture. They can help you navigate your way around both. I discovered my two favorite Japanese foods this way.
One Saturday morning, I had decided to venture out and find a random place for breakfast. While I originally planned on trying a traditional Japanese breakfast of fish, rice, miso soup, and natto, I ended up switching plans.
Two of my friends said that they would join me, and somehow we all decided to get curry for breakfast. Being a fan of the instant stuff I can find at home, I had no problem with trying the real thing. (Plus, I tried the traditional breakfast another day).
We ended up going to a famous franchise called CoCo Ichibanya, which became my go-to restaurant for the trip. If I had no other plans and needed a quick/cheap/delicious meal, I got CoCo Curry. I even became familiar with the staff there!
As for the second meal, it's pork cutlet. Don't ever try to get between me and my pork cutlet.
My group stopped by, you guessed it, a 7/11 during a trip to the manmade island of Odaiba. While in the middle of exploring tech companies, car showrooms, and a giant, moving Gundam, my group decided to buy some cheap snacks. I tried the pork cutlet sandwich (or katsusando) and instantly fell in love.
Imagine me standing outside this store as its white lights shone against my group. The subtle blues of the sunset illuminating whatever wasn't lit up by the neon 7/11 sign. And during it all, I was enjoying what has become one of my favorite snacks from the trip. It's the simple things, I tell you.
Related: 11 Things You Never Thought of Doing In Las Vegas!
Why You Need A Bros Trip
I had a FANTASTIC time in Japan! Believe it or not, these are only a small fraction of my stories from the trip.
And the thing that made it all worthwhile was the group of friends I had beside me. From the new ones outside of Discovi to the mainstays in my group.  Going on adventures with friends is one of the best decisions I ever made. It led to situations I would never have discovered on my own, stories I'll carry for a lifetime, and a joyful feeling.
So the next time you go on a trip, bring your friends with you. You'll surely love it.