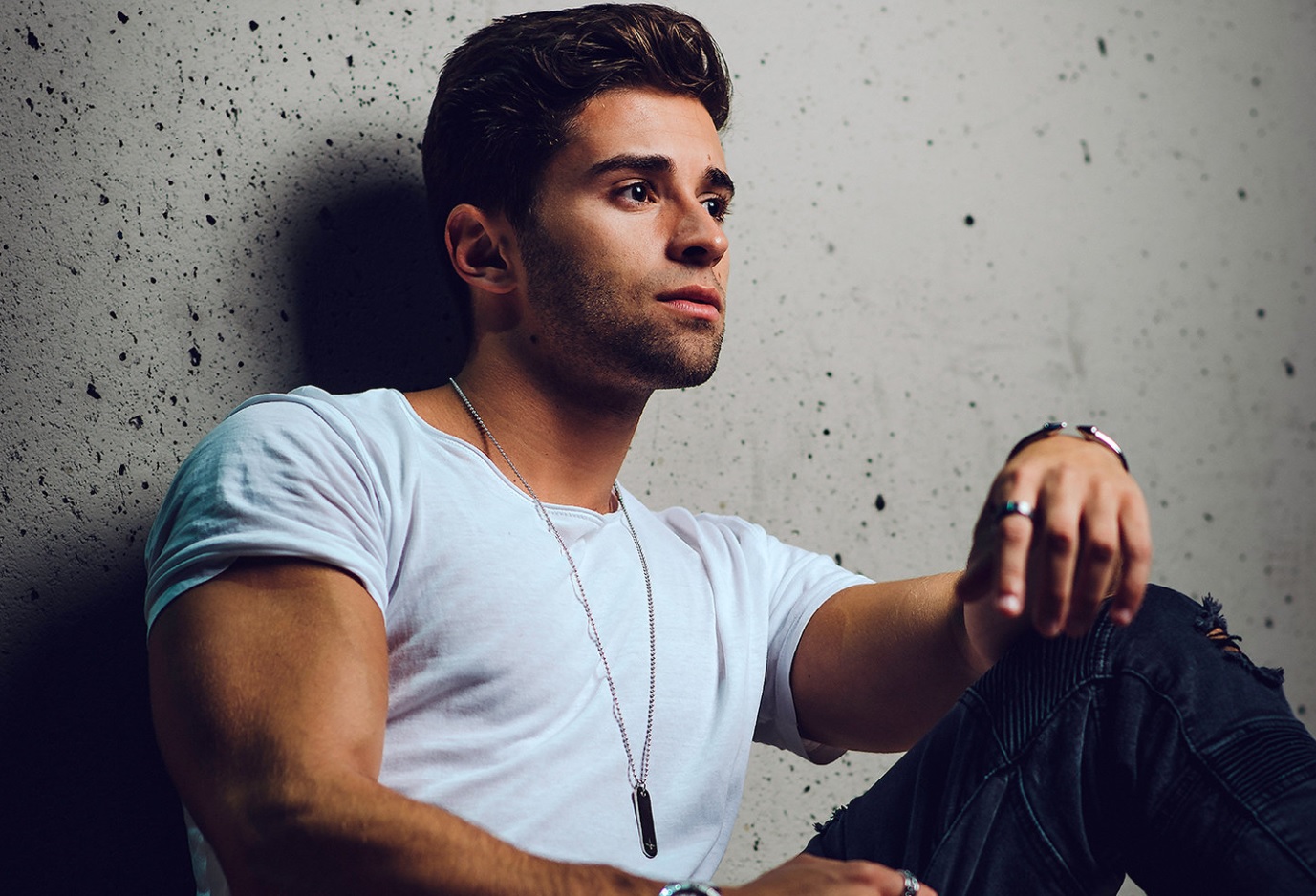 Jake Miller quick facts
Are you a fan of Jake Miller – the singer? You know who I am talking about, right? He's the swoonworthy entertainer with dark brown eyes and a body that just won't stop.
Recently, a friend of mine introduced me to some of his music and I have to say I was super impressed. His 2018 album, Silver Lining, was awesome!
But can I tell you something? It wasn't Jake's music that initially caught my attention. Nope, it was the dude's rocked out bod. That may sound like a stupid thing to say but I am just being real with you.
Given interest in this this singer, rapper, songwriter, and producer, I thought I'd put together a quick post and share 7 quick facts on Jake Miller you might not know.
Because when you think about it – what do you really know about him? Are you ready? Let's jump right in!
POP FILE: JAKE MILLER
Birthday: November 28, 1992, Weston, FL
Height: 5'11
Eye Color: Brownish
Shoe Size: 11 Wide (rumored)
Sign: Sagittarius man
1. He signed with Warner at 21
Most vocalists never sign with a major company. This was not the case for Jake Miller. According to an interview he gave with Ones to Watch, he signed with Warner at the age of 21. He's most famous for his albums "Us Against Them" "2 AM in LA" and "Silver Lining".
2. Yes, he's also a model
To the surprise of no one, Jake is also a model. He signed with the world-famous Wilhelmina Models in January of 2016. This is an accomplishment when you think about it because we don't see many entertainers who are also models at the same time.
Related: Skin secrets of male models revealed
He's quoted as saying about his model work: "It's really not something I have the biggest passion for, music is my baby. I never really thought about modeling, but I'd always had an interest in it so when I moved to Los Angeles, I had a few meeting with a few different agencies."
3. He helped an Olympian break into acting
Did you know Jake helped Olympic gymnast Simone Biles get her start in acting? Yep, he did. Here's what he told USA Today in an interview:
"One of my fans tagged me in a tweet from Simone Biles from two years ago, like, 'Jake Miller is hot,'" he said. Fast forward to 2016, when Biles became a household name for her performances in Rio, and a Miller fan dredged up her years-old tweet.
I just gave her my number, we started talking … and when she got back from Rio I asked if she wanted to be in the Overnight music video. She had never been in a music video before, she was just as excited as I was. It was a very organic, authentic thing."
4. "Stop This Train Tattoo"
If you've seen Jake, you probably know about his tattoos. One of them on his sidearm reads, "Stop This Train". So.what the heck is that is all about?
Well, according to Jake, the tat is important to him. Here's what he said in an interview with Ones to Watch: "I have a tattoo on my arm that says 'Stop This Train' and it's my favorite song in the world. It's by John Mayer. It's about not letting life pass you by too quickly and cherishing your family while they're still here."
5. He does a hard workout
In looking at his body, it is obvious the dude works out often. To get his six-pack and 16-inch arms, here is what he does, according to the website Sweety High.
"I work out every single day. First thing I do every day is run a mile on the treadmill, then I start my workout. I also do abs at the end of every workout."
6. He loves his dog
If you visit Jake's Instagram account, you will quickly see that he's an animal lover. He has a dog named Bailey. The two are very close and his pooch loves snuggling with him. Some people would say that is adorable.
7. He's got a secret talent
As if being a singer, songwriter, rapper, and model weren't enough, Jake also has a secret talent. Yep, that's right. He has another creative element to himself.
He shared the following with Sweety High:
"Whether it's cartoons or graffiti, I've always had a strong passion in drawing. I won many awards in school after sending many pieces to different art fairs."
Wrap Up
Well, there you have it – a quick rundown on Jake Miller. His birth name is Jacob Harris Miller … but he goes by the shortened name of "Jake".
At the time of this post, the reporting shows he isn't married. He's been seen with various ladies over the years but nobody serious. That could change in heartbeat.
Are you a Jake Miller fan?
—
More Reading