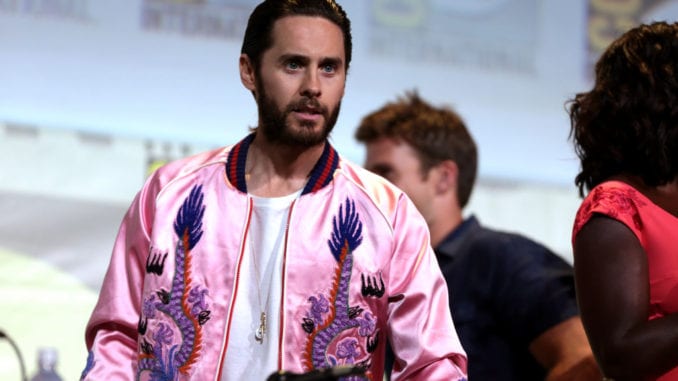 While it turned out to be a PR stunt, it still got us thinking
Imagine driving down the rural part of Interstate 80, somewhere between Des Moines and Omaha. In the distance, you see an attractive looking man in jeans, sporting a scruffy beard. He has crystal blue eyes, a welcoming smile, and a thin, built frame.
Suddenly, he sticks his thumb out.
Would you stop and pick him up? What's that you say – no way? Too dangerous? Fair enough. Goodness knows helping strangers in this way can be risky.
But what if it were Jared Leto – might that change your mind?
Believe it or not, this is exactly what the 30 Seconds To Mars frontman suggested he would be doing in the future. Yep, that's right. In an interview with Ryan Seacrest, Leto revealed his plans to hitchhike from coast to coast to help promote his band's new album, America.
"It's a pretty big adventure," Leto said. "I'm going to hitchhike, among other things, across the country from New York City to Los Angeles. I may jump on a donkey in the Grand Canyon or take a hot air balloon. I got the gear. I got the gear."
Sorry to report – what he said and what actually happened were two different thing (see end of most for more).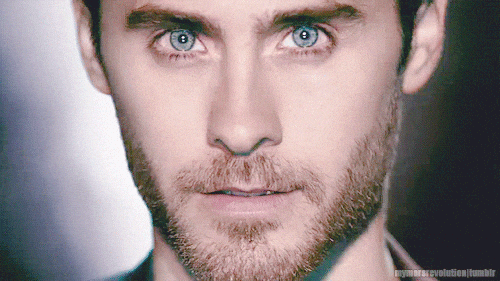 But let's go with this for a moment. If Leto were to actually go on a long hitch-hiking trip, would he physically be up to the challenge?
The likely answer is yes. At 46, he continues to defy his age. To his credit, he's regularly involved with various mindful physical activities, including yoga, stretching, and outdoor workouts.
That said, he'd probably run into a few bumps. Believe it or not, in certain states, hitchhiking is illegal. New York, New Jersey, Nevada, Utah, and Wyoming are just to name a few.
Still, the thought of seeing this mega-watt celebrity in need of a ride is pretty amazing. But wouldn't this be dangerous for him? After all, he could run into virtually anyone – including a psychopath, right?
According to the website Wanderly, maybe not so much.
Between the years 1979 and 2000, there were 675 cases of serious crime (rape and murder) along America's highways. In breaking down the numbers, they suggest hitchhikers like Leto and others like him have something like a 0.0000089% of encountering trouble.
So, here's the windup on this story. Leto's already completed his "hitch-hiking" tour. Turns out, it wasn't all it was cracked up to be.
As reported in Vice, it only lasted five days. Can anyone say PR stunt?
Still, if Leto were to do as he said he was going to, it would be interesting to see who might give him a ride. Would you?