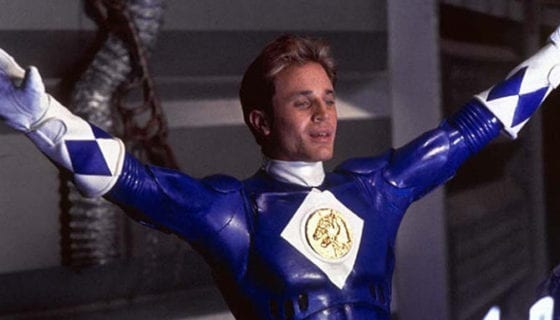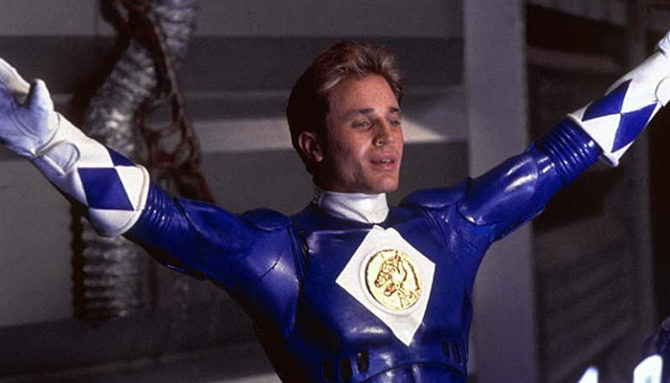 Yost Says Bullying On Set Led Him To Conversion Therapy
David Yost, who played Blue Ranger Billy Cranston in the '90s tv show Mighty Morphin' Power Rangers, is not afraid to talk about his past struggles.
Yost has previously shared that he was bullied so much by the homophobic staff and crew of the show that he eventually left.
Now, Yost is also sharing, with Out in Perth, that he also dealt with conversion therapy and that it led to a nervous breakdown.
After leaving the popular children's tv show in its fourth season because of homophobic treatment on set, Yost signed up for conversion therapy services. He participated in the program for two years, but says it didn't work. In fact, it only made things worse.
"The conversion therapy I had done that quite religiously for two years which, unfortunately, caused a nervous breakdown because I was actively working against the truth of who I was."

"Mentally, I couldn't take it anymore."

He added: "After my nervous breakdown it took me years to be comfortable and really be open about myself. It wasn't an overnight process and it took a long time to be happy and comfortable."
That said, Yost doesn't want anyone to feel obligated to hate the show in his honor. Just because he had trouble behind the scenes doesn't mean that fans can't love the overall product.
"I'm a part of a show that has become iconic over the last 25 years and I want the fans of the show to really focus on all the positive things that they got out of the show, and not on the stuff that goes on behind the scenes."
With that, Yost realizes the great good, love, and community that the show has created.
"I've realized this really was a huge hit, and our characters had such an influence on people's lives. They still praise the show and just show us love every day, and it's really amazing."

"I get letters every day via social media from people who tell me, 'Thank you so much for coming out, you've given me the courage to come out,'" he added. "It's all a reward for me on so many levels because I know that I've helped other people to find the strength within themselves to speak up and talk."