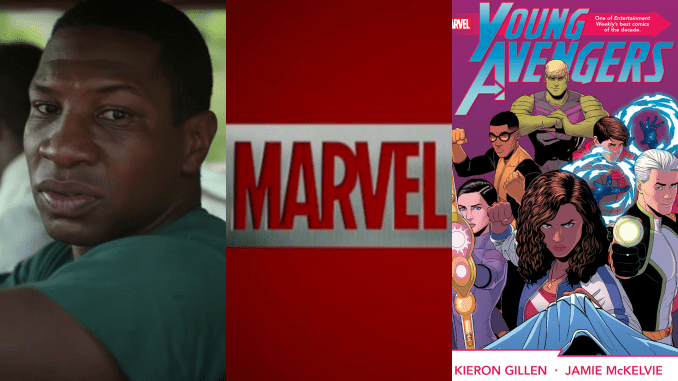 Marvel Fans Excited
A recent Marcel Cinematic Universe casting could be hinting to the arrival of a special team of teenage superheroes.
Earlier this week, Deadline reported that Jonathan Majors, a relatively new actor to Hollywood, has been cast in the upcoming Ant-Man 3 movie. While Majors has only started professionally acting in 2016, he has already had great success in the business. He's currently starring in HBO's popular horror drama Lovecraft Country. In addition, he appeared in Netflix's Da 5 Bloods under famous director Spike Lee, is signed on for Jay-Z produced film, and is now on his way to Marvel.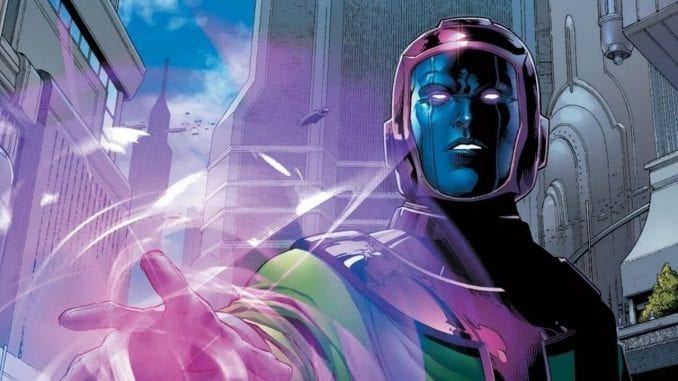 Kang the Conqueror
But who is the character that Majors will be playing? Jonathan Majors has signed on to play popular Marvel Comics villain (and sometimes hero) Kang the Conqueror. Under the direction of Peyton Reed and working with the script by Jeff Loveness, Majors will be playing a Marvel villain who's interacted with MANY Marvel heroes like Thor, Spider-man, and the Young Avengers (more on that later).
But who is Kang the Conqueror and why did his casting cause comic and MCU fans to get excited enough to make the words "Young Avengers" trend on Twitter? Well, Kang the Conqueror is a villain named Nathaniel Richards from the future. As a descendant of Reed Richards, aka Mr. Fantastic from the Fantastic Four, Nathaniel comes from a family of geniuses and lives in a time of great technological advancement. Unfortunately, Richards (for the most part) doesn't acquire his ancestor's heroic personality. Instead, he becomes evil and desires to take over all of time and space. After deeming himself Kang the Conqueror, Nathaniel time travels and crosses paths with Marvel's heroes constantly.
Now that Jonathan Majors has been cast in this upcoming Ant-Man movie, Marvel fans are curious about whether the character will be a recurring character like Loki was. In addition, they're wondering what this could mean for the Young Avengers.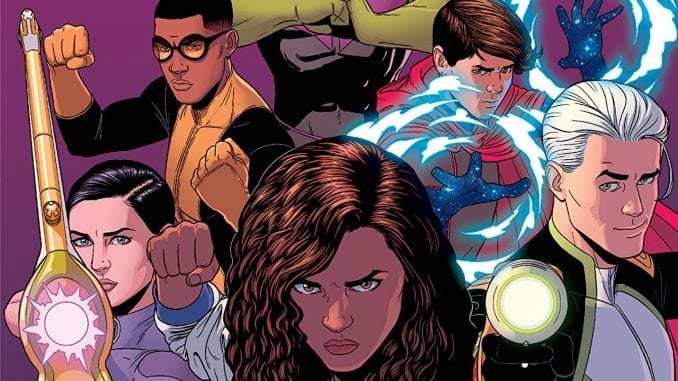 The Young Avengers
Who are the Young Avengers? The Young Avengers are a team of heroes within Marvel Comics that began as the next generation of heroes after the Avengers split up. And funny enough, it was Kang the Conqueror who created them. More specifically, Kang the Conqueror often appears in the comics as different ages and personas. One such appearance was that of a teenager. At the time, the teenaged Nathaniel was confronted with his potential future of turning even and decided to reject it. Nathaniel then traveled back in time to meet the Avengers. Upon realizing the heroic team was no more, this young Nathaniel decided to take on the name of Iron Lad and start up his own team of teenage heroes.
But why are MCU fans so excited about the team and Majors' casting? Because this is the latest in A STREAM of casting and production clues showing that the Young Avengers are entering the MCU. This is significant because not only are the Young Avengers a fresh batch of younger heroes but they a diverse group of heroes (especially when it comes to LGBTQ representation).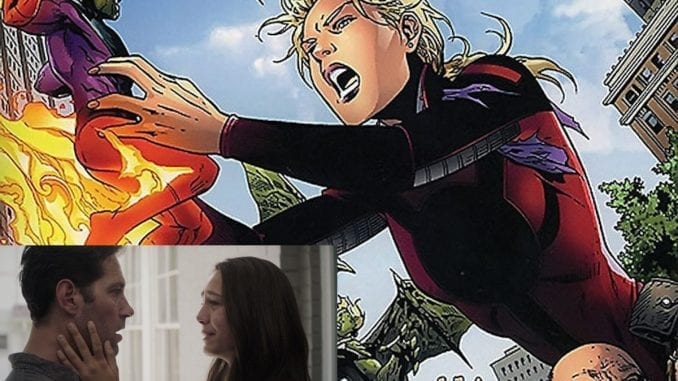 Stature
And guess what? The first Young Avenger is already here! At the beginning of 2019's Avengers: End Game, it was revealed that the MCU experienced a time skip. 5 years have passed since Avengers: Infinity War and while some members of the fictional universe didn't age, some have. That includes Scott Lang (Ant-Man's) daughter Cassie Lang. Now, Cassie is a full-grown teenager! And guess what? Her comic book version becomes the shrinking and growing hero Stature when she's a teen! Plus, with her most likely appearing in this Ant-Man 3 movie, we might get to see her beginning her heroic journey.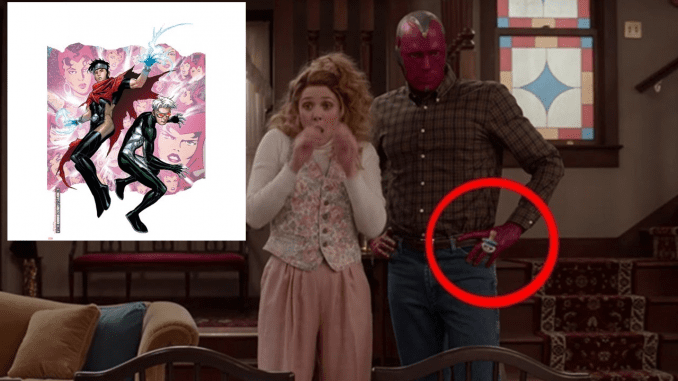 Wiccan & Speed
But Stature is not the only hero to take on the skills and journey of their parent. Wiccan and his brother Speed will be doing the same very soon. Despite the coronavirus pandemic causing a delay in the final days of WandaVision's production, the Disney+ show has been announced to still be premiering later this year. The limited series will witness Wanda Maximoff, aka the Scarlet Witch, created her own fictional world in order to live a happy family life with her deceased lover the Vision. And that happy family life would not be complete without two kids named Billy and Thomas.
While its current unknown how those two magically created boys will leave Wanda's fictional world, it would be crazy for Marvel Studios not to do it. With that in mind, it looks like we'll be getting two other Young Avengers characters soon. And even better, Wiccan is a gay superhero!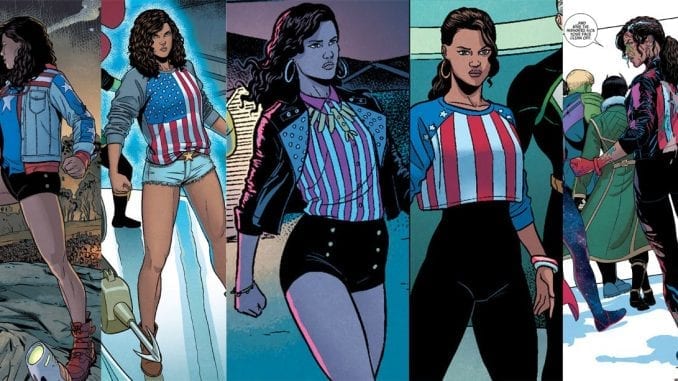 Miss America
You know who else is an LGBTQ superhero (though this time bisexual)? Miss America! America Chavez, aka Miss America, is a super-strong, flying, portal punching hero who represents both the LGBTQ community and the Latinx community. It's been announced that America Chavez will appear in 2022's Doctor Strange in the Multiverse of Madness.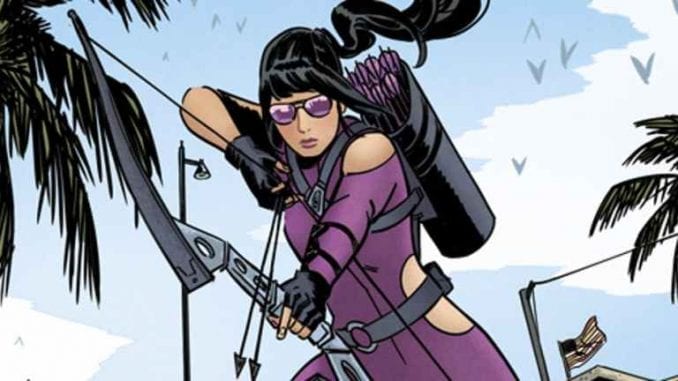 Hawkeye
That's not all! Kate Bishop is also set up to appear in the MCU. While the Hawkeye Disney+ series is currently postponed, it appears the series will focus on Jeremy Renner's Hawkeye will be taking in a protégé (Bishop) and teaching her the ropes. It helps that the Hawkeye series is going to be heavily influenced by the similar titled comic series that followed a similar storyline. Even better, the show's title head looks exactly like the comic's title font.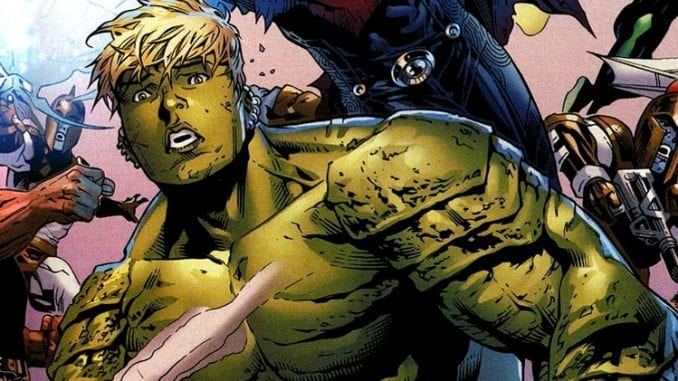 Others?
While those are the only confirmed Young Avengers appearances in the MCU, there is some room for speculating about more. First, Kamala Khan, or Miss Marvel, has been confirmed to have her own Disney+ series in the future. While she originally isn't a Young Avenger, her inclusion into the team could happen for the MCU.
That show is still in pre-production, however, so we know nothing beyond that. In addition, there are rumors that Hulking, a shapeshifting alien who eventually joins the Young Avengers and dates Wiccan, will appear in Captain Marvel 2, which is set to divulge more into the Kree alien race. Plus, Loki has his own Disney+ series and a young version of him later joins the Young Avengers. Perhaps this Kid Loki will appear in the MCU? Then, Patriot, a young Black man who takes a lot of his fashion choices and moral outlook from Captain America, could appear in the upcoming Falcon & The Winter Soldier Disney+ series.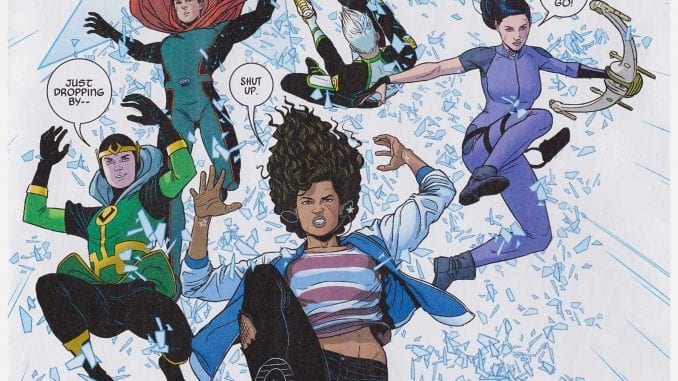 MCU Phase 4 And Young Avengers
With the casting of an iconic villain and the Young Avengers founder, many MCU and Marvel Comics fans are excited. It's clear as day that the Young Avengers are on their way to the MCU. But now, it's just a question of when they'll join together as a team.
Are you excited for the Young Avengers' introduction to the MCU? Which hero are you most looking forward to seeing? Let us know your thoughts down in the comments below.