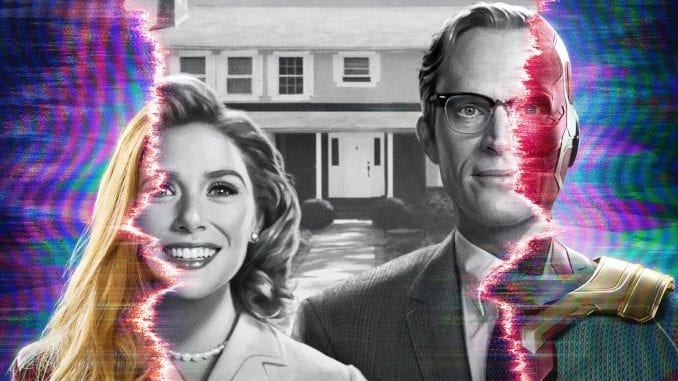 WandaVision
Well, folks. The time has come. The Marvel Cinematic Universe is FINALLY picking back up! And it's beginning its Phase 4 with a totally new medium, a streaming series. WandaVision is set to release later this week, and that means it's time to indulge in more MCU content. But what exactly is WandaVision and why is it so special? We're gonna give you the rundown on everything to know before going into the show.
https://youtu.be/sj9J2ecsSpo
What is it?
Of course, what is WandaVision? Back in 2019, before the coronavirus pandemic, Marvel Studios head Kevin Feige introduced the Phase 4 titles to fans at San Diego Comic-Con. At the time, he praised WandaVision as a "mega-event" "unlike anything we've ever done before."
He also added, "We're gonna finally understand Wanda Maximoff as the Scarlet Witch."
The official premise of the nine-episode mini-series is, "After the events of Avengers: Endgame (2019), Wanda Maximoff and Vision are living the ideal suburban life in the town of Westview, trying to conceal their powers. As they begin to enter new decades and encounter television tropes, the couple suspects that things are not as they seem."
https://www.youtube.com/watch?v=UBhlqe2OTt4
We do know a little bit more about what this series means for the MCU. Specifically, we know that Wanda is actually trapped within a small town mirroring American sitcoms of the past. From the Dick Van Dyke Show to The Brady Bunch or Roseanne, the show watches as Wanda, who lost her lover Vision to big bad Thanos after losing her brother many films ago, go trough a mental breakdown.  As such, WandaVision is a merging of Marvel, old sitcoms like the Dick Van Dyke Show, and The Twilight Zone.
This series seems to be the MCU's take on the popular "House of M" comic book storyline. And, the series will have even more significance to the MCU overall. But more on that later. Until then, check out the trailers above.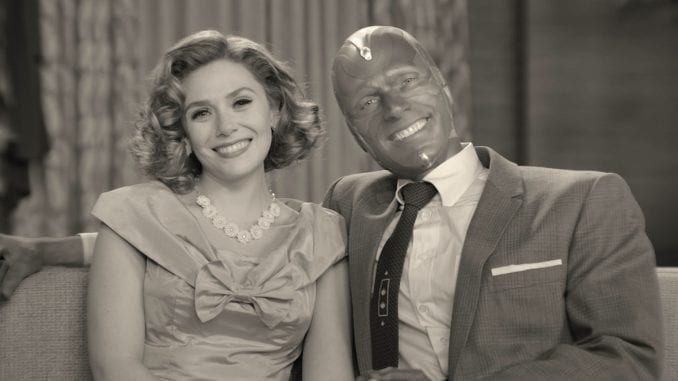 Marvel Trying Something Different
What's great about WandaVision is that it shows Marvel Studios is beginning to truly experiment with its content. Now that we're past ten years of Marvel movies, and the big Avengers/Infinity Stones storyline, Marvel can start to play with its films and series. Again, WandaVision is looking to be this tricky mix of sitcom fun and twilight zone mind play.
That said, the show will still have many of the Marvel Cinematic Universe story techniques. This, again, plays up the mixing and merging that the show presents. It's been reported by insiders that WandaVision will begin as a slow-build. The first few episodes will be focused on character moments like Wanda forming this black and white sitcom world and reconnecting with her lover Vision. From there, the action and superhero action will pickup by each episode.
It's also important to recognize that WandaVision is a Disney+ project. Disney is VERY interested in beefing up Disney+. The mouse house wants that Netflix streaming money, and roping Marvel into Disney+ is a smart way to do that. WandaVision is just the first series to drop. Soon, it will be joined by several other series like The Falcon and the Winter Soldier, Ms. Marvel, Loki, She-Hulk, and more.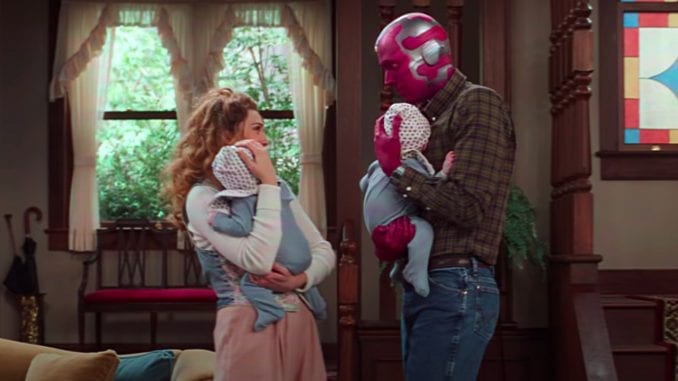 Future Setup
In addition, WandaVision will be setting up much of the future for the Marvel Cinematic Universe. This is not only the series to kick off the next phase in Marvel properties, but it is also the start to a three-film arc. Specifically, it has been shared that WandaVision will directly tie into Doctor Strange: The Multiverse of Madness. Marvel fans and film reporters have suspected that by the end of the show, Wanda will have ripped open a hole in the multiverse and multiple alternate realities will start colliding together.
Spider-Man: Far From Home (and Spider-Man: Into The Spider-Verse technically), introduced the concept of the multiverse. And now, the MCU will follow through with that concept. Doctor Strange 2 will be a horror film directed by Sam Raimi, the director of the original Spider-Man trilogy. Plus, Elizabeth Olsen's Wanda Maximoff is set to co-star in the film. With multiverse in the name and Olsen in the cast, it's easy to imagine the film will be about reality-bending magic. Then, Tom Holland's third Spider-Man film will include Doctor Strange and conclude the multiverse storyline. There are even rumors of Andrew Garfield and Toby Maguire returning for the film.
But that's not all, WandaVision will also be introducing several superheroes. First, Wanda and Vision will magically give birth to Wiccan and Speed. The twins' baby cradles have been seen in the above trailers. With the Young Avengers popping up all over Marvel's Phase 4, it's no surprise that these magical and speedy twins are appearing here. This a great news because Wiccan will grow up to become one of the most popular gay superheroes in all of Marvel comics. Plus, Speed has recently been depicted as bi-curious. So, we're getting a whole new generation of Marvel representation.
On top of that, an aged-up Monica Rambeau is set to appear in the show. She has already been revealed in the show's second trailer. If you don't know, Monica Rambeau is a superhero who has donned the title of Captain Marvel. She has the power to control cosmic rays, gamma rays, X-rays… you get the idea. And funny enough, she was already introduced into the MCU through the Captain Marvel film. But now, she'll appear as an adult, seeing as the first film was set in the '90s. Perhaps this something in this series will give her those iconic powers. She'll then reappear in other Marvel projects in the future.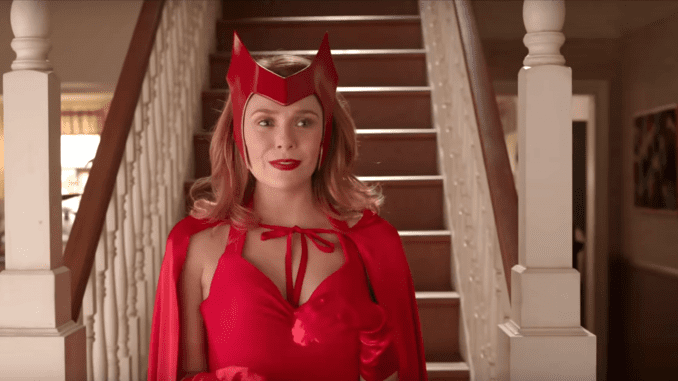 Release Date & Schedule
So, get ready for WandaVision. And thankfully, you don't have to wait long. The first two episodes of the nine-episode mini-series will drop at 3 a.m. EST on January 15. It will then release one episode a week for the remaining seven weeks.
We can't wait to see it!