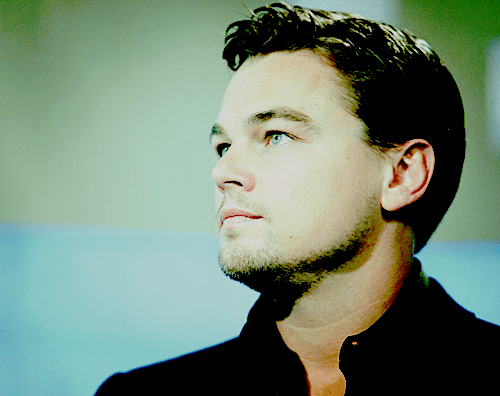 Leonardo DiCaprio Facts
Leonardo DiCaprio is one of those actors who has become a household name. We've covered this megawatt celebrity in the past when we explored why so Leonardo DiCaprio gay rumors seem to float around about him.
And to be fair, this is one entertainer who has been a long-time friend to the LGBT community, lending his voice of support to the concept of marriage equality long before it become the cause du jour in Hollywood.
Beyond the silliness of gossip, there's a lot about this talented Scorpio sun sign actor and film producer that's not widely known. We've combed through some of the data and are ready to present 10 interesting facts about Leonardo DiCaprio you might find of interest. Some of these may seem silly while others might come as a surprise.
Are you ready? Let's jump right in!
1 Kicked off Romper Room
As silly as they may sound, us was kicked off the children's show, Romper Room at the age of five for allegedly being too disruptive.
2 His grandfather was German
DiCaprio's middle name is "Wilhelm". It was given to him to honor her German grandfather. FYI – his grandmother was a German citizen but was actually born in Russia.
3 He's good buddies with Spider Man
Well – he's friends with the guy who has played the role of Spiderman, Tobey Maguire. Not that it matters but Maguire is rumored to sometimes have a temper. We wonder if that side ever comes out when he's hanging with friend, Leonardo?
4 He was on a Soap Opera
It's hard to imagine this Oscar nominated actor ever did anything but star in movies but everyone has a beginning. In the case of Leonardo DiCaprio, one of his first acting gigs was on the NBC soap, Santa Barbara, where he played the part of Mason Capwell. He also appeared on the 80's sitcom Growing Pains as Luke Brower.
5 Yet to win an Oscar
Most people think Leonardo DiCaprio is an Oscar award winner but at this moment in time, it hasn't happened yet. He's been nominated five times for an Academy Award, which may explain why you hear think he's already won. FYI: In 2014, he won the Critic's Choice Award for his role in The Wolves of Wall Street.
6 He owns his own island
No joke – Leonardo DiCaprio owns his own island. This area of land is located off mainland Belize and he's plan is to make it an eco-friendly resort. DiCaprio isn't the only celeb to own (or have owned) islands. Mel Gibson, Johnny Depp and Nicholas Cage have exclusive properties of their own as well.
7 He gave away Kate Winslet at her wedding
The movie that sent Leonardo DiCaprio into super-star status was the 1997 blockbuster hit, Titanic. If you recall, he played the role of Jack Dawson in the flick. His love interest in the movie was Rose DeWitt Bukater; played by none other than Kate Winslet. In 2012, Winslet married Ned Rocknroll and was given away by Leonardo at the wedding.
8 He's a major environmentalist
Some stars claim to be for certain causes while others are truly dedicated to an issue. In the case of Leonardo DiCaprio, he is firmly committed to environmental issues. He's installed solar panels in his home and drives cars that mostly run on electricity.
9 Extremely supportive of LGBT Rights
DiCaprio is one of those rare celebrities who took on a gay themed role at a time when doing so could have been damaging to their career. In 1995 for example, he starred in the flick Total Eclipse – a movie about two poets and contained a full on gay kiss. You can read more about this fact and other actors who appeared in gay themed movies here. On a related note, DiCaprio was one of the earliest celebs to lend his voice to LGBT rights and marriage equality.
10 He got 17 stitches after being attacked
In 2005, DiCaprio was attending a party in Los Angeles and was viciously attached. Model Aretha Wilson viciously smashed a bottle against the side of his face, causing DiCaprio to get 18 stiches. He could have lost his eye. Wilson was jailed for two years for the brutal attack.