Male Celebrities Gay Roles
Many gay people are curious about which specific actors have taken on gay roles over the years. In terms of our collective LGBT history and advancement of civil rights (equality), it is incumbent upon all of us to recognize the enormous role male celebrities have played in helping to tell our story (in some way) over the years.
In this article, we will focus on 10 specific male actors who have taken on the role of a gay man. The list below is specifically confined to movies and does not include television sitcoms – which we fully acknowledge has had a powerful impact on shaping public opinion in a positive and meaningful way. We couldn't include all actors who have played a gay man in this piece because there simply wasn't enough room to fit everyone in.
Finally, it is important to recognize that some of these actors took on these parts well before being gay was "cool" with the general public. In fact, in many ways, these celebrities introduced an element of risk to their careers by way of stereotyping and potential backlash. And it should be noted there have been a number of stars who have bonded with the gay community early in their career – which we think was a smart move. 
Let's take a look at our list of 10 big stars that have played a gay role in movies. Are you ready? Let's ump right in!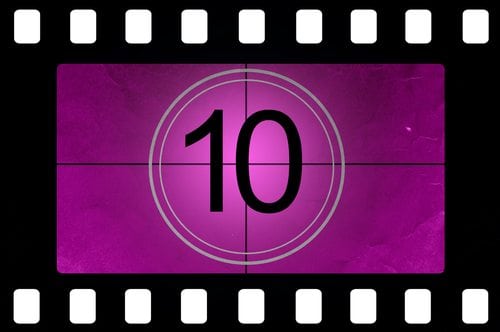 1. Jake Gyllenhaal
One of the most powerful movie roles Jake Gyllenhaal ever played was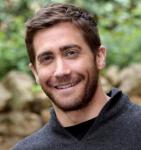 Jack Twist in the iconic film, Brokeback Mountain (2005). The movie told the story of forbidden love between two ranch hands in the 1960's who developed strong feelings for one another. Jake's role was full on gay and occurred fairly early in the actor's career.
2. Jared Leto
A longtime supporter of LGBT-Q rights and equality, one of Jared Leto's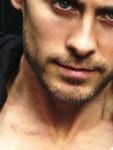 most prolific roles was that of Rayon in the movie, Dallas Buyer's Club (2013). This film told the story of the early days of HIV disease before the creation of anti-retroviral medications. Jared appeared in this flick as an HIV+ transsexual who assisted Ron Woodroof (Matthew McConaughey) to secure lifesaving medications for people who were desperate to extend their lives.
3. Leonardo DiCaprio
Like other celebrities, Leonardo has been a longtime supporter ofLGBT-Q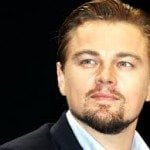 rights and equality. In 1995, he appeared in the movie, Total Eclipse – a movie about two 19th century poets. In the film, he engages in a full on gay kiss. Remember, 1995 was in many ways still considered "The bad old days" for people who openly identified as gay. He would play in other gay themed roles later on, such as J Edger (2011).
4. Bradley Cooper
Many people do not know this but one of Bradley Cooper's first movie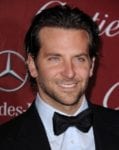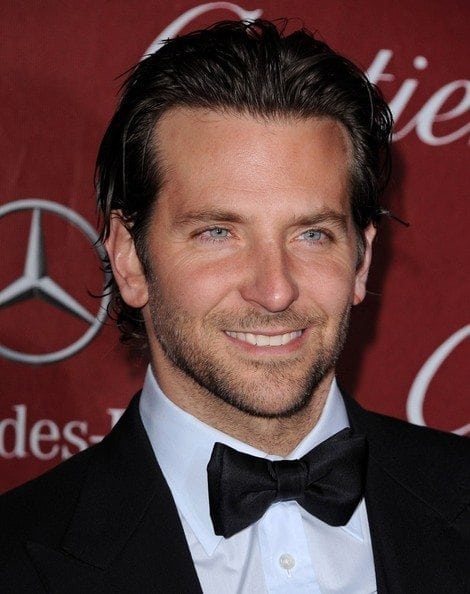 roles was the part of a gay man. In 2001, he appeared in the flick, Wet American Dream as a gay camp counselor. It is important to state here that Bradley should be given significant credit for taking on this part and for his gay kiss scene in the movie. It has only been a recent phenomenon for actors to play gay characters. Back in 2001 (and before that time) it was considered "risky" to take on such parts.
5. Patrick Stewart
Most people know Patrick Stewart for his role as Captain Jean Luc Picard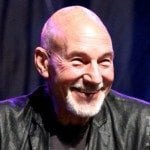 in the sci-fi series, Star Trek: The Next Generation. What many do not know is that Stewart also appeared in the gay themed film entitled, Jeffrey way back in 1995. In this flick, we saw Stewart play a flamboyant character named Sterling. This is a must see movie if you haven't already checked it out.
6. Sean Penn
Sean Penn is one of the most progressive people in the entertainment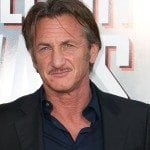 world and a strong supporter of LGBT rights. It should be no surprise to you that he starred in the independent film (and box office hit) "Milk" (2008). This actor continues to advocate for LGBT-Q rights and other oppressed populations everywhere – meaning not only in the United States but worldwide.
7. Matt Bomer
This actor is well loved by many people, including those who identify as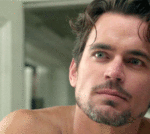 LGBT-Q. He is an out of the closet celebrity who played the part of Felix Hunter in the HBO movie, The Normal Heart. This film told the story of the early and difficult struggle of HIV awareness in the 1980's. This too is a must see movie for anyone interested in LGBT history or the history of HIV in America.

8. Matt Damon
One of the most talented actors on the planet is Matt Damon. Most folks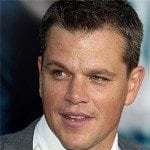 remember him for movies like Good Will Hunting (1997) and The Bourne Identity (2002). Few people realize that he starred in the TV movie about the life and times of Liberace called, Behind the Candleabra (2013). Damon appeared in the role of Scott Thorson – Liberace's lover.
9. Daniel Radcliff
British born Daniel Radcliff is best known for playing the role of Harry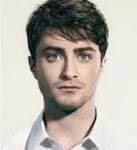 Potter. But did you know Radcliff also played a gay man in the movie, Kill Your Darlings? He sure did. Radcliff is a strong supporter of LGBT-Q rights and equality.
He's also a gifted theater actor! Be sure to read more about this handsome male celebrity on our site.

10. Will Smith
You have likely seen Will Smith in tons of movies, including well known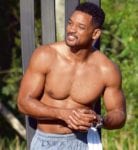 flicks like Independence Day (1996) and Men in Black (1997). What some are not aware of is his gay role in the movie, Six Degrees of Separation (1993). Remember, back at that time – it was considered somewhat risky to play anything "gay" on film. While some people have taken issue with his alleged refusal to do a gay kiss in the movie, we think it is important to remember that he did take on this role back in the day. Gossip and speculation about Smith's sexual orientation continues to be fodder for many in the LGBT-Q community.
Bonus Facts: Other Actors Playing Gay Roles
Robin Williams – The Birdcage
Tom Hanks – Philadelphia
Forest Whitaker – Prêt-à-Porter
Jim Carey – I Love You Phillip Morris
James Franco – Howl
Summing Things Up
The actors who have taken on various gay roles throughout the years have done so with much support from LGBT-Q individuals everywhere. Some of the actors here may be among your favorites. Others may be celebrities you don't much care for. All of them however, in some way, did play a role in moving LGBT-Q equality forward.
Be sure to visit our gay movie scenes area of the website to learn more about the many male celebrities who have played a gay character or appeared in a gay themed entertainment show.
Thanks for taking the time to read this article!