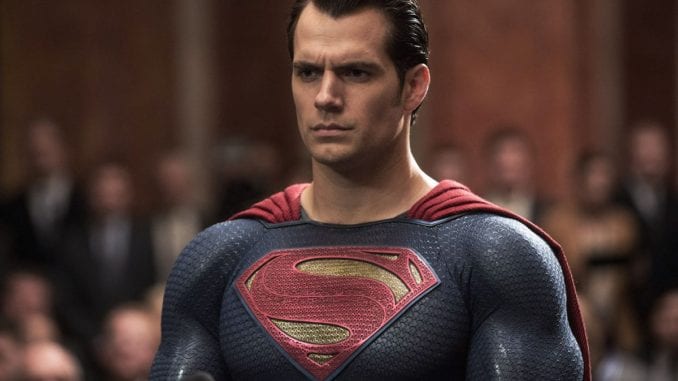 10 facts About Henry Cavill
Things are looking up for Henry Cavill. The British-born Hollywood star is seeing the return of his Superman character in HBO Max's upcoming Snyder Cut version of the Justice League movie. With it, many hope to see a vindication of Cavill in the role.
But that's not all. Cavill also had a successful turn as the novel and video game hero Geralt of Rivia. Even better, Netflix's The Witcher is set to get a season two! Plus, the actor can't help but go viral for building tech in his blue tank top (more on that below).
With all of that going on for the actor, some out there might want to know more about Henry Cavill. And we here at Men's Variety are happy to oblige by providing 10 facts about Henry Cavill.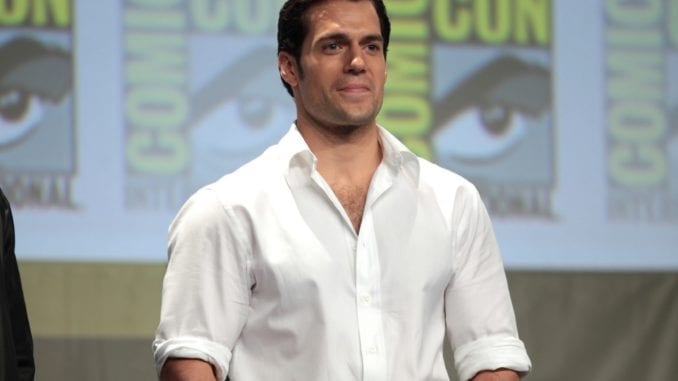 Pop File: Henry Cavill
Birthday: May 5, 1983
Birthplace: Jersey, Channel Islands, UK
Height: 6 ft. 1 inches or 185 cm
Weight: 193 lbs or 87.54 kg
Eye Color: Blue with a heterochromia (a brown spot on his left eye)
Zodiac: Taurus
1. He Has Four Brothers!
First, we have to start off with Cavill's humble beginnings.
Henry Cavill was born in Jersey on the Channel Islands, a territory of the United Kingdom. Cavill was born to Marianne, a bank secretary, and Colin, a stockbroker. On top of that, Cavill has four brothers named Niki Richard Dalgliesh, Charlie, Piers, and Simon. Two of Henry's brothers are military men.
Piers, who's the eldest, is a former army officer and was awarded an MBE. Meanwhile, Niki is a major in the Royal Marines. The other two brothers then went into fiance like their parents. Simon works in financial services while Charlie, the youngest, is in marketing.
2. He Wears A Signet Ring
To honor his family and their history, Henry Cavil wears signet rings that hold the Cavill family crest. Henry also introduced the idea of his The Man From U.N.C.L.E. character wearing a signet ring as part of the costume design.
3. He Loves Rugby
As for Cavill's hobbies, one of his greatest passions is the sport of Rugby. In fact, Cavill is an avid fan and buys a season ticket for his hometown's Jersey Rugby Football Club. Unfortunately, his busy schedule makes it hard to catch the games in person. Though, he's happy to support the local league.
Perhaps his love of the sport is how he gets his unique build. See this post on how to look like Henry Cavill.
4. He's A Gamer
But what about his other hobby? Well, Henry Cavill is an avid gamer. He's especially fond of playing online games and is a BIG World of Warcraft fan. Cavill also famously missed the casting call for Man of Steel because he was busy playing in a WOW event.
"I'm a big PC gamer and I was playing an online game called 'World of Warcraft,'" Cavill explained to Jay Leno. "I was playing this game and you can't save it. You can't pause or anything and other people are relying on you to play on a team. And it was a highpoint of the game. And so the phone's ringing and I'm ignoring it because I'm not going to bail on these guys. And I look down and it's Zack Snyder calling, so I dive for the phone, and I missed the call from Zack Snyder, the one I'd been waiting for, for Man of Steel."
But that's not the only viral moment Cavill had concerning his love of gaming. Earlier this summer, Henry Cavill posted a video of himself building a gaming pc. The moment was loved by women, gay men, and gamers alike.
5. He Can Speak NINE Languages
But enough about his hobbies. What about his skills? Well, it turns out that Henry Cavill is also a skilled speaker. At least, when it comes to learning languages. It appears that Henry Cavill knows NINE languages. Though, he admits to only being comfortable and fluent in four of them. Those four languages are English, French, Spanish, and Italian.
As for why Cavill speaks so many languages, he chalks it up to an interest in different cultures back during his school days.
"In school, I had an interest in ancient history and Egyptology in particular," Cavill said, "There was a historical fiction writer named Christian Jacq who wrote a series of books, sort of Egyptology-based, and I really enjoyed them. I thought, 'If I'm going to study something, why not make it something I really enjoy?' The idea was to get a degree in ancient history or Egyptology and have the armed forces sponsor me through university. And join the armed forces afterward."
6. He Names His Pets After Superheroes
Cavill's love doesn't stop at just gaming, sports, and languages. He also has a love for animals. Henry Cavill works with the conservation park Durrell Wildlife Conservation Trust, which helps to save the most at-risk animals in the most dangerous parts of the world. Cavill became Durell's first Ambassador in 2014. He then was met with a Livingstone fruit bat, which is on the list of "Critically Endangered" animals. Cavill decided to support and spotlight the bats by adopting one. He later named that bat Ben after Ben Affleck, who plays Batman in the Snyderverse DC film series.
That's not all, however. Cavill and his former Girlfriend Gina Carano adopted a black-and-white Akita in 2014 while the actor was in pre-production for Batman v Superman. Henry and Gina decided to name the dog Kal, after Superman's birth name Kal-El. Cavill then kept the dog after breaking up with Carano.
7. He's Committed To Working Out
Of course, Henry Cavill is probably most notably known for his Superman role. And with that, many recognize Cavill for his physique. But, Henry Cavill was not always so positively recognized for his body. In fact, Cavill was originally bullied for being too fat.
According to Henry Cavill, he was nicknamed "Fat Cavill" as a child, because he was heavier than his brothers. The neighborhood kids didn't get the last laugh, however, as Cavill lost twenty-one pounds for his breakout role in The Count of Monte Cristo.
Then, Henry Cavill got into even better shape to play Superman in Zack Snyder's Man of Steel. For that film, Henry consumed 5,000 to 6,000 calories a day. He also worked with trainer Mark Twight who based his 190lb, 3% body fat physique on bodybuilder/actor Steve Reeves from 1958's Hercules. However, it took Cavill 11 months of exercise, including bench pressing 305 pounds and deadlifting 435 pounds, to reach that goal.
Since then, Cavill has continually been vocal that getting in shape and continuing to be in shape is a long process that requires commitment. (A sentiment we shared in our post about 12 possible reasons why you aren't seeing results from your workouts).
Though, exercise isn't always about changing, enhancing, or maintaining his body. Henry Cavill is also a big fan of running in fundraisers like the Durrell Challenge, which is a 13k road race supporting the Durrell Wildlife Conservation Trust and endangered wildlife.
8. The "Unluckiest Man In Hollywood"
Things weren't always so positive and great for Henry Cavill, however, as he once carried the name the "Unluckiest Man In Hollywood." This is because Cavill used to always lose out on mainstream roles.
In 2006's Superman Returns, Cavill auditioned for the man in the red cape and lost out ot Brandon Routh. Conveniently, Cavill later won the role in Man of Steel. But that's not all. Cavill lost the Cedric Diggory role to Robert Pattinson (which isn't the only time the two competed for a role). Cavill also hoped to play as the iconic spy James Bond, but Cavill lost to Daniel Craig. Cavill also lost to Jaime Dornan in the race to 50 Shades of Grey. Though, perhaps he won that one in the end.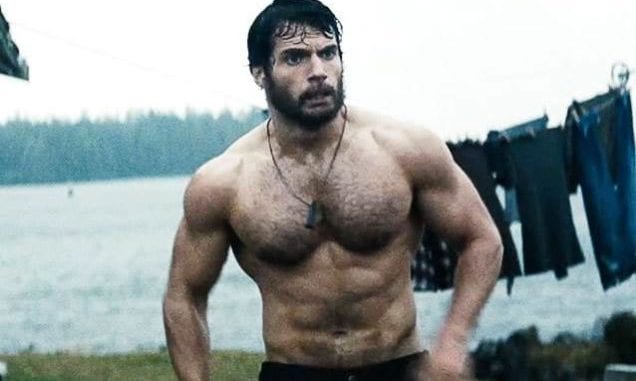 9. He Was Almost A Twilight Vampire
Again, Henry Cavill has had a few run-ins with Robert Pattinson. The other time Cavill was considered for a role that Pattinson ultimately got was for Twilight. The popular teen book series made its way to the big screen in 2009. At the time of the film's casting, novelist Stephanie Meyer was a big advocate for Cavill since seeing him in the Count of Monte Cristo.
"Indisputably the most difficult character to cast, Edward is also the one that I'm most passionately decided upon. The only actor I've ever seen who I think could come close to pulling off Edward Cullen is Henry Cavill."
Unfortunately for Cavill, the casting director didn't agree with Meyer. They thought Cavill looked too old to play a vampire who could pass as a high schooler. So, they cased Robert Pattinson for the role instead. Though, Cavill later said that he had no idea he was up for the part until Pattinson was cast.
10. Hotel Disaster
Possibly the best, and rarely known, story about Henry Cavill is the one time he walked around a hotel naked. Cavill tells the story as one of the most embarrassing moments of his career.
The moment happened when Cavill was staying at a hotel for filming. On the first night at the hotel, Cavill was extremely jet-lagged. In the middle of the night, Cavill got out a bed, without his clothes as he (apparently) sleeps naked. Cavill then walked his way to what he thought was the bathroom. It turns out, however, that he walked right out of his hotel room and locked himself out.
Embarrassed already, Cavill had to think of a solution to his multiple problems. It was one thing that the actor was naked in the middle of the hallway, it was another that he was locked out of his hotel room, but the most pressing issue was the fact that he HAD to go to the bathroom. Cavill then walked around in hopes of finding a place to relieve himself. He tried to find an open bathroom by the tennis courts or pool, but he wasn't so fortunate. That led to the actor relieving himself in a nearby bush.
After that, Cavill walked to the reception, while still naked, and had the staff open his room's door. Because of that incident, Cavill makes a point of placing a chair next to his room's front door. That way, he'll never go on a naked and tired journey ever again.
Henry Cavill
We hope fans of Henry Cavill have learned something new with this list of facts. If so, let us know your favorite fact or tell us one we didn't share!