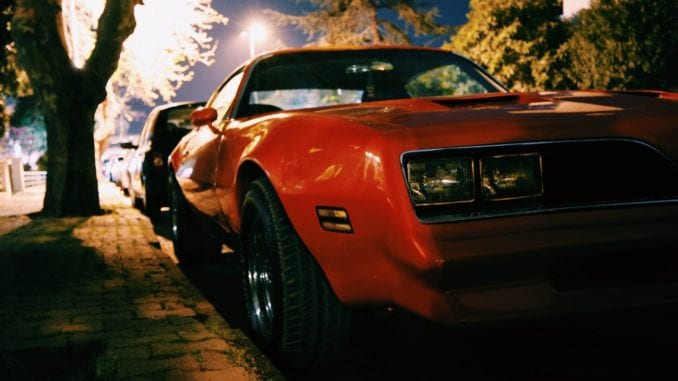 Need an affordable supercar?
The most-expensive supercars seem to get all the attention these days. Yet, the price tag doesn't always translate to speed or overall value. You'd be surprised at the number of RPMs you could bag with just a modest budget.
Just look at the one-of-a-kind Bugatti "La Voiture Noire" that sold for 18.9 million dollars earlier in 2019. It's basically got the same engine configuration as the Bugatti CHIRON, but it's built for style points and prestige. It's unlikely that La Voiture Noire will ever test out it's racing mettle on an actual track; it's simply too damn expensive.
Related: The World's Most Expensive Supercar – La Voiture Noire
Most people don't have that kind of coin to spare on their need for speed, but there are still plenty of super affordable supercars on the market.
Supercars That Don't Cost A Fortune
Can you believe that you can get a brand-new supercar for $200,000 or less? These aren't bargain-priced used vehicles either. Just about every top automaker offers a high-revving performance vehicle that's ready to peel the pavement straight from the showroom floor.
Here's a list of the top choices from Men's Variety. As a criterion for inclusion on this list, each vehicle must surpass 500 horsepower and travel from zero to 60 mph in about 3 seconds or less. These types of numbers are respectable indicators for the supercar category. Anything less is just a suped-up sports car.
Additionally, the vehicles on this list must also have unique style and quality craftsmanship. Nobody wants to drop six figures on a car that makes people yawn when you drive by. So, style points do count.
5 Brand New Supercars for Under $200,000 Dollars?
1. 2019 Chevrolet Corvette ZR-1
If you've always thought about owning a Corvette, then this is the one you need to get. The 2019 ZR-1 is the fastest, most powerful vehicle to ever wear the name. It's the definitive American muscle car. The exterior screams supercar with its wealth of sharp aerodynamic lines from front to back. The 2019 ZR-1 has a raised carbon fibre hood and an adjustable high wing in the back, giving it a menacing profile.
The engine sounds monstrous when you're idling, like an angry bull pawing at the dirt. You can toggle through four different exhaust sound profiles so you can light up the parking lot at low RPMS or fly under the radar. It's your choice.
You'd be surprised that the ZR-1 is just a V8, especially since it can still hold its own against V10-powered supercars like the Lamborghini Huracan EVO.
Related: A closer look at the Lamborghini Huracan EVO
The ZR-1 engine is supercharged for maximum airflow and it achieves 755 horsepower and 715 lb. ft. of torque. The new Corvette travels from zero to 60 MPH in just 2.85 seconds. On the track, the 2019 Corvette tops out at 212 MPH. That's the highest top speed for a production model Corvette ever. With all the right boxes ticked, the 2019 Chevrolet Corvette ZR-1 goes for about $140,000.
2. 2019 Nissan GT-R NISMO
When people try to describe the Nissan GT-R (especially the NISMO model) they usually go for short exclamations like – "Wow" and "I Want One". Whether it's the Godzilla fire-shooting dual exhaust or the big body exterior or just the raw power of the GT-R, supercar enthusiasts are in awe of this vehicle.
NISMO is the competition racing wing of Nissan and the GT-R is their ultimate platform. The muscular, aerodynamic body has got carbon fiber sides, front fascia and rear spoiler. Plus, you get NISMO badges all along the body and inside the cabin.
The true allure of the GT-R NISMO comes down to its handling precision. The Nissan GT-R NISMO corners and stops amazingly well. That's a benefit if you're not a superstar race car professional. You aren't likely to embarrass yourself in this thing.
The 2019 GT-R runs on an all-wheel drive propulsion system that's managed by a dual-clutch 6-speed transmission. That makes it incredibly responsive and remarkably intuitive. The custom-built NISMO suspension and over-sized brakes give this supercar exceptional road grip, as well.
They've tuned the hell out of this GT-R's 3.8 Liter, twin turbo-charged V6 engine. It gets 600 horsepower and 481 lb. ft. of torque. It can travel from zero to 60 MPH in less than 2.7 seconds and scoots up to 200 MPH for its top speed. Ironically, it's not the fastest horse on this list, but it's certainly one of the priciest. The 2019 Nissan GT-R NISMO has an MSRP of $175, 540.
3. 2020 Audi R8
Audi Sport has been chasing supercar glory for quite some time now. Luckily for you, the German automakers have succeeded with the 2020 Audi R8. In terms of design, the R8 has been stripped right off the racetrack. It shares nearly half its parts with the GT3 LMS. This low-riding coupe has a wide front grille, mid-car engine and sporty oval dual exhaust ports.
There's only a 7-speed automatic available for the new R8, but it shifts quicker than you could with a manual gearbox and it manages the Quattro all-wheel drive powertrain with ease. Inside the cabin, it's bare bones. You get a large 12.3-inch display, some climate and audio controls and that's about it.
You won't miss those amenities when you delve into the different driving modes though. You can adjust the suspension by tightening and loosening the dampers. You can also toggle between five different driving modes that adjust the all-wheel drive configuration.
Packing a V10 engine into such a small package has its rewards. The 2020 R8 can reach a top speed of 200 MPH and travels from zero to 60 MPH in just over 3 seconds. The 5.2 Liter V10 engine cranks out 562 horsepower and 398 pound feet of torque.
There's a limited-edition Performance variant that ups those numbers to 602 hp and 413 lb. ft. of torque, but you'd better hurry though. There are only 50 models of the Performance variant slated for production. You can get a base model Audi R8 for $175,000, but the limited-edition will take you slightly over the $200,000 limit.
4. 2019 Dodge Challenger SRT Hellcat Redeye
This American muscle car is wild and almost undriveable. For some people, that sounds fantastic! The 2019 Dodge Challenger SRT Hellcat Redeye has the most powerful production V8 engine on the market and it's dripping in swag. Where other supercars are slick, hyper-engineered and precise. The Challenger SRT Hellcat Redeye is brutal, unapologetically obnoxious and beautiful.
Don't let the brand name fool you. This is definitely a super-car. The Challenger SRT Hellcat Redeye from Dodge can run a quarter mile in 10.8 seconds with its super-charged, 6.2 Liter, HEMI V8 engine. This supercar will turn you into a drag racer whether you like it or not.
It puts out a whopping 727 horsepower and 707-pound feet of torque. Top speed is 203 MPH. With such massive power output, the SRT Hellcat Redeye requires next level cooling just so the engine won't explode. It's got dual snorkels on the hood and even the headlamps feed cold air to the intake system. Yes, it's got breathing headlights.
The Challenger SRT Hellcat Redeye has tremendous acceleration and you better be a fan of going straight if you're interested in driving one. You'll burn through tires by just tapping on the gas pedal. In just an instant, the HEMI engine propels the rear wheels through a 7-speed automatic transmission. Therefore, it's not built to take corners like the Audi R8 or the Nissan GT-R NISMO.
The 2019 Challenger SRT Hellcat Redeye does not blend in or go slow. This is an eye-catching supercar with color palettes like "Go Mango" and "Octane Red". You can also fully customize your supercar through the website and the dealer, adding a wide body kit or larger wheels. With nearly all the bells and whistles ticked, this vehicle will still only run you about $75,000.
5. 2019 Porsche 911 Turbo S
There are other supercars, even on this list, that have more horsepower than the Porsche 911 Turbo S. It gets just 580 hp. Yet, this vehicle still manages to go from zero to 60 MPH in 2.8 seconds and run a top speed of 205 miles per hour. In short distances, the Porsche can outrun a Ferrari F12. How is that possible?
The 911 Turbo S has a seven-speed gearbox that shifts quicker than other supercars and delivers more power at lower RPMs. The lightweight, horizontally fixed engine is especially well balanced. It's 3.8 Liter, twin-turbo six has a low center of gravity and outperforms so many other vehicles in terms of design and engineering. From the drawing board table to the finish line, the 2019 Porsche 911 Turbo S is a superior driving machine.
Surprisingly, the style of this supercar doesn't feel dated. It has brand recognition and a pedigree that speaks for itself. It has the best interior on this list, especially when outfitted with red leather seating and silver inlays. If that's not your bag, then you can fully customize your own Porsche. Exterior paints, wheels, interior details, even the stitching can be changed.
You can essentially build one from scratch with the help of the Porsche Car Configurator. Just don't get carried away. In the simplest configuration, the 2019 Porsche 911 Turbo S costs $190,700. When you start adding special features your price can get well over $200,000.
At the Finish Line
It's clear to see that not all supercars are created equal. Some are all about style and brand prestige. Others are pure performance racers with track dominance encoded in their design DNA. Sure, you can pluck down a million flush on a new Bugatti or limited-edition Lamborghini, but you can also feel just as cool in a Porsche 911 Turbo or a Corvette ZR-1 for a fraction of the price. If you don't care to quibble over the brand name or the amount of carbon fiber paneling, then you only need to answer a few questions.
Does the style of this vehicle fit your ideal image for a supercar?
Is this vehicle fast enough for you?
Can you afford to spend $200,000 or more on a car?
and
Does this vehicle bring you joy?
If you can answer yes to all four of these questions after a test drive, then you've got yourself a real winner. Just remember to keep it classy while you dominate the fast lane. Always drive safely and respect other motorists on the road.