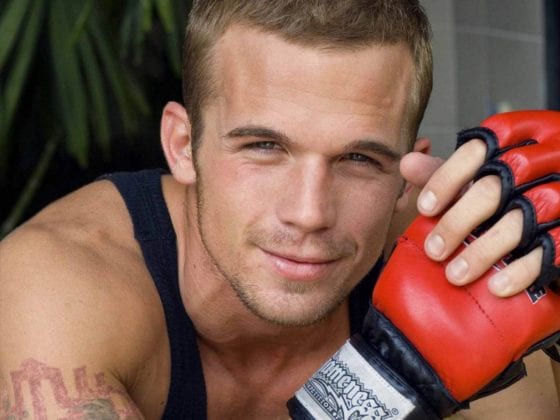 Cam Gigandet Movies
Cam Gigandet is an actor we like a great deal on this blog Let's face it – the dude is pretty with almost any role he takes on! He is probably known best for his breakout role in the movie, Never Back Down (2008) playing the part of Ryan McCarthy.
The film itself led to a host of other gigs for the star, including the part of James in the flick, Twilight. Given interest in this celeb and because we just like writing about him, we thought it might be fun to give you 5 movies starring Cam Gigandet that are worth checking out.
Are you ready? Let's jump right in!
The Experiment
This movie came out in 2010 and features Gigandet in the role of Chase. The plot of this film involves 26 men who volunteer to become part of a psychological study at a prison. They need extra money and so when the opportunity comes up, the guys decide to take it.
The problem is that things get way out of control and really bad things start to happen. There are plenty of gay undertones in this flick – plus prison related "man on man" action that one might expect during incarceration. Great psychological thriller!
Warning, this movie does contain male rape scenes.
Burlesque
A near 180-degree departure from The Experiment is the Burlesque. In this film, we see Gigandet plays the part of Jack, a handdome bartender and piano player.
What's fun about this flick is that you get to see Gigandet in a somewhat effeminate light – with a few scenes showing him wearing more makeup than Tess (played by Cher) and Ali (Christina Aguilera. There's no way of getting around this folks, this is a pretty gay movie. You can stream this one from Amazon fairly easily.
Bad Johnson
Like the title implies, something's up with that part of the body referred to as a "Johnson" (read between the lines here). In this film, Gigandet plays the part of Rich who happens to be a sex addict.
His Johnson has caused him much emotional pain, which in turn has ruined his relationships. Magically one day, Rich wakes up and discovers that his little (or big) friend takes on human form. Yes, this movie is a comedy and may seem kind of corny but you get the chance to see a side of Gigandet that you otherwise wouldn't.
Seal Team Six
This movie is all about what you probably think it is – the hunt for Bin Laden. It's pretty deep and fairly involved but interesting to be sure. Here, you will see Gigandet play the part of "Stunner", one of the Seals involved in killing the notorious terrorist.
Once again, you will see Gigandet play a role that is different – a hardened person but not overly jaded. Plus, watching him in military gear offers a different view of the actor. Seal Team Six came out in 2012.
Free Ride
Super cute movie with a scruffy Cam Gigandet (Ray) who plays the part of a hunky love interest to the movie's main character, Christina (played by Anna Paguin). The flick is set in the 1970's, which gives you a bit of a different vibe.
Ray has some rough edges about him but is an adorable "go to guy" for Christina – a woman who has fled her home after being with an abusive boyfriend in Ohio. It's worth checking out if you want to see a softer yet rugged side of Gigandet.
Final Thoughts
Cam Gigandet is a truly gifted actor who has a wide range. If you are looking for some good movies to check out that can be streamed, downloaded or watched on your DVD player, the five flicks mentioned here are great to check out.
Updated: 5/9/17