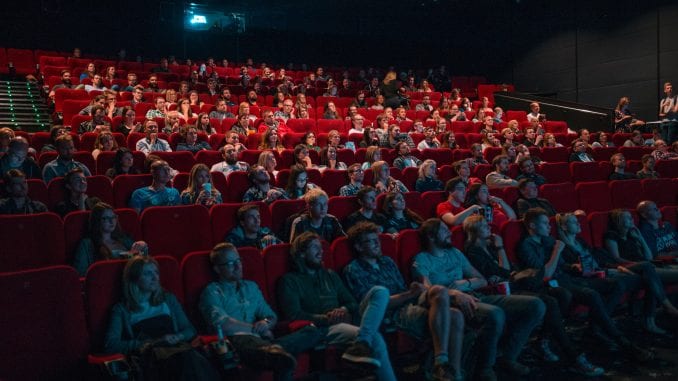 Time To Go Back?
The world is starting to open up again, but does that mean we can start going back inside again too? One aspect of life and business that has been hit hard by the coronavirus pandemic is the entertainment industry. Movie theaters have closed left and right, major theater chains like AMC Theatres have gone bankrupt, and moviegoers are unsure of when they can return to seeing films on the big screen.
If you're a movie lover and you want to know the ins and outs of when you can return to movie theaters, you're in luck. This post is here to help you. And it turns out, the time might be closer than you think. In fact, some would even say NOW is the time that you can return to movie theaters. But how do you stay safe while doing that?
To find all that out and more, check out all the info below.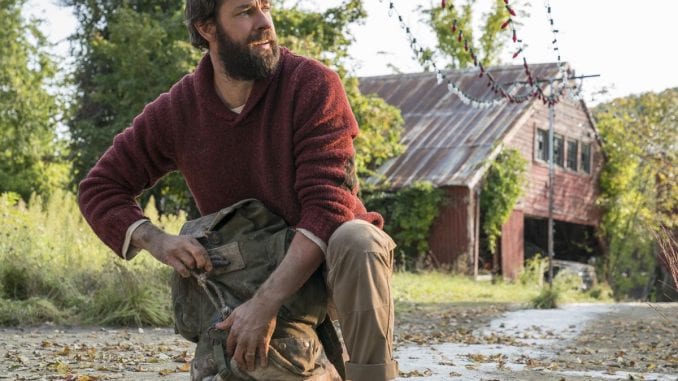 Box Office Returns
As stated above, it looks like many moviegoers are starting to return to movie theaters. And we can tell that based on the math and the money. It looks like late May and early June are the start of the return. All of last year and early this year saw some pretty dismal first and second-week box office numbers, like Tennent's $20.2 Million box office opening numbers. In any other year, it would have made $100 Million or close to it. And while the numbers have not changed that much, we are starting to see an uptick.
Last week, Paramount's A Quiet Place Part II opened with a 4-day weekend (thanks to Labor Day). In those first four days, the film made 58.5 Million dollars. Disney's Cruella, meanwhile, made a respectable (given the circumstances) $26.5 Million in its first four days. You also have to consider the fact that Cruella was available to watch (for pay) through Disney+ on the same days. So, that affected the Box Office numbers.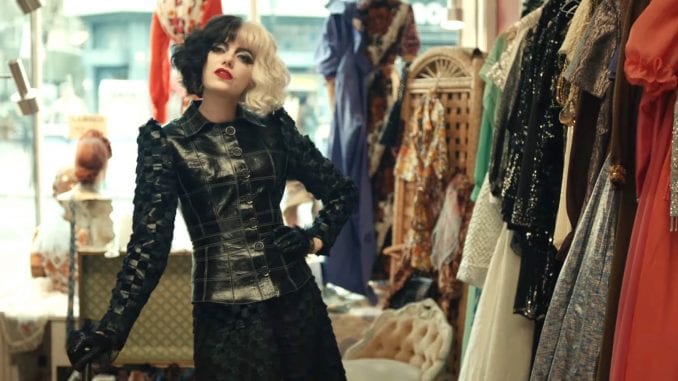 Related: 10 Facts About Hollywood Star John Krasinski
As for this past weekend, New Line's The Conjuring: The Devil Made Me Do It opened to $24 Million. That's compared to A Quiet Place Part II, which earned $19.5 Million in its second weekend. In total, it has made $99.1 Million worldwide. Meanwhile, Disney's Cruella made $11.2 Million in its second week. That gives it a ten-day total of $43.6 Million.
"New Line's Richard Brener and Carolyn Blackwood did an incredible job, in addition to Josh Goldstine and his marketing team for really letting audiences know that they can be scared in the Conjuring tradition," Warner Bros. Domestic Distribution Boss Jeff Goldstein told Deadline.
Of course, it's not all good news. The drops in the second week of Cruella and A Quiet Place Part II were significant. 48% and 59% respectively. But, the boost in sales is, at least, promising when it comes to seeing people back in movie theaters. Just possibly, not so much for two or three viewings and not when the next big movie has hit theaters.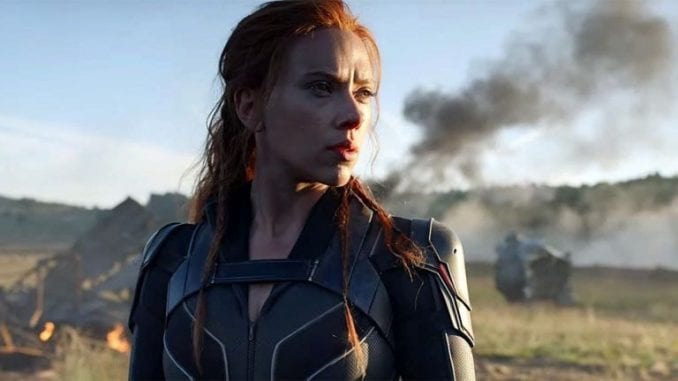 Upcoming Films
Speaking of the next big movie, there are plenty on the way. Two big brands are getting ready to hit movie theaters this summer. The Marvel Cinematic Universe is set to return to films after sating its fans with Disney+ shows for the first half of 2021. Black Widow is set to release on July 9th. In addition, Lin-Manuel Miranda made splashes last year with the release of the filmed version of Hamilton on Disney+ (instead of in theaters). But now, his first Broadway hit, In the Heights has a movie adaption releasing on June 10. That musical is expected to make a big splash at the start of this summer movie season.
Other big movies to look out for later this year include, Fast and Furious 9 on June 25, Space Jam: A New Legacy on July 16, The Green Knight and The Jungle Cruise on July 30, The Suicide Squad on August 6, Free Guy on August 13, Candyman on August 27, Shang-Chi and the Legend of the Ten Rings on September 3, Halloween Kills on October 15, The Eternals on November 5, Ghostbusters: Afterlife on November 11, Top Gun: Maverick on November 19, Spider-Man: No Way Home on December 17, and Downton Abbey 2 and The Matrix 4 on December 22.
And, of course, these are only some highlighted films. There are many more scheduled to release this year.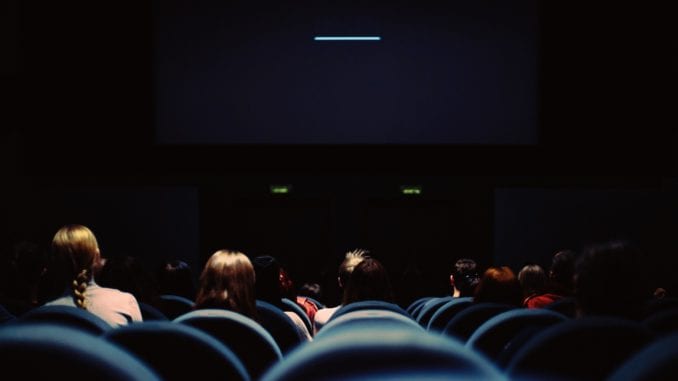 Related: Why You Shouldn't Fear The COVID-19 Vaccine
Safety Tips For Going To The Theater
But, how do you stay safe while trying to enjoy a movie in a theater? Well first and foremost, it would be best if you got vaccinated. Fully vaccinated people don't need to wear masks or physically distance unless they are on public transportation or in a business or space that requires it, according to the CDC. Plus, your state or city laws may require it as well.
That said, you'll probably still have to wear a mask. When it comes to movie theaters, you'll be met with a mask mandate. For fully vaccinated people, it's a precaution. For not vaccinated people, it's for your own safety. Also, you have to remember immunocompromised people. You have to wear a mask for them as well.
"Individuals who are not vaccinated should continue to wear masks and practice physical distancing to decrease their risk of getting COVID-19," said Dr. Ada Stewart, the president of the American Academy of Family Physicians, to CNN. "It will be important to check with local areas and venues to determine the requirements for masks and other protocols."
Another factor you have to consider is where exactly you're going to see your movie? What is the COVID rate within that surrounding community? Do you need to have extra caution while in that area?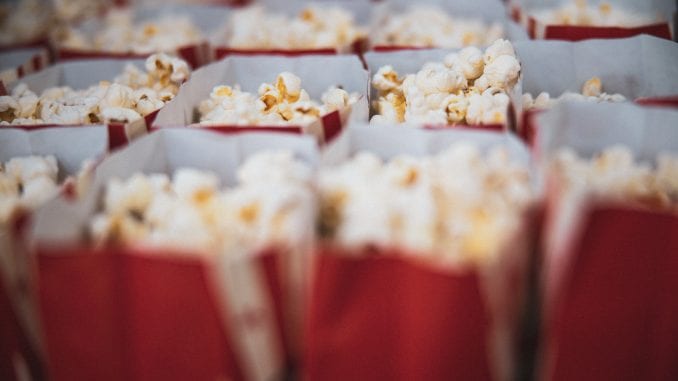 And remember that feature where you get to look at the specific screening room and choose your seat? Now, there's another reason why that feature is important.
"Also, look at capacity and specifically the space," said Krystal Pollitt, an assistant professor of epidemiology at the Yale School of Public Health. "A theater that's in a small room with low ceilings (is) very different from a large theater with very high ceilings and good ventilation. So, look to see what kind of protocols they have for physical distancing. Ideally, there is at least 6-feet distance between you and other individuals. If that's not able to be done, I wouldn't go unless you're vaccinated."
As for popcorn and other movie snacks, it might be a good idea to just forgo that for now. If you're fully vaccinated, you have less risk. But, there's still some risk. Take it based on your own comfort level.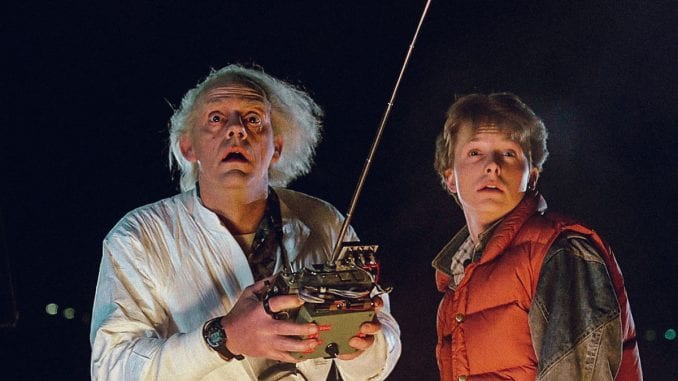 Back To The Movies
In the end, movie watching in movie theaters is returning. But that doesn't mean you can walk in thoughtlessly. We're still in a pandemic people. Be careful and be mindful out there. Happy watching!