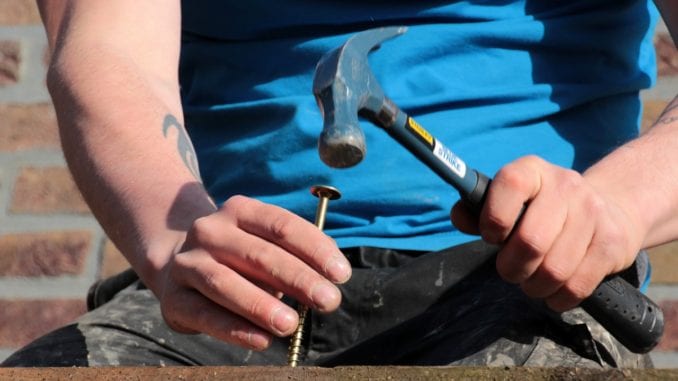 Home Maintenance Project Ideas Made Simple
Do-It-Yourself maintenance projects used to be exclusively reserved for weekends and bank holidays. However, times have changed, and you might find that you've got plenty of time on your hands, but little to do with your hands.
Don't let your home get shabby. Tighten up your belt and knock out these simple, easy, one day DIY home maintenance projects. You'll feel like you won something straight from the comfort of your own home.
Some Helpful Tools to Have Around the House
You won't need a full toolbox for all your DIY home maintenance projects, but it does help to have a few go-to pieces at your disposal. Here's a quick list of tools that you will use over and over again. You've probably got a few of these floating around your kitchen drawers, but it doesn't cost much to top up the list.
Hammer
Phillips, flathead, or interchangeable-head screwdrivers
Electric drill with bit kit and driver bits
Tape measure
Utility knife
Pliers
Adjustable wrench
Small handsaw
Voltage detector
Wire nuts
Wire cutters
Safety glasses and ear protection
Level (32″)
Electrical, Teflon, duct, and painter's tape
Allen keys
Small socket set
Small pry bar
Rags
Pencils, sharpies
Many of these items are available at your local hardware store. If you would rather order online, consider Black and Decker's toolkit (see Amazon).
Easy DIY Home Maintenance Projects
Do Some Refrigerator Maintenance
When was the last time you pulled out your refrigerator? Maybe never, but there's a good reason why you should. Your refrigerator's compressor keeps cool air in and pushes hot air out, but the refrigerator coils in the back of your refrigerator can get clogged with dirt and gunk. These coils are important. They help remove heat and keep your food cool.
The coils might be located in the back or at the bottom of the refrigerator. Just look for the copper. Simply, take a vacuum cleaner with the hose attachment and sweep over the coils gently. You could also use a small hand brush, the type you use for spot cleaning around the house.
While you're at it, you can open the refrigerator and remove any old, unwanted food items. You probably have an old bottle of ketchup or salsa that's been sitting in there for ages. It's not an essential maintenance task, but it helps to keep space for the good things you actually want to eat.
Another maintenance chore you can do is defrost your refrigerator/freezer. The frost builds up over time and lowers your energy efficiency. This can get messy. So, prepare for lots of water by putting down a shower curtain or plenty of towels.
Unplug the freezer, take out the food and simply let all the ice melt. You can speed up the process by scraping away the ice. After all the ice is gone, use a mixture of baking soda and water to clean the freezer compartment.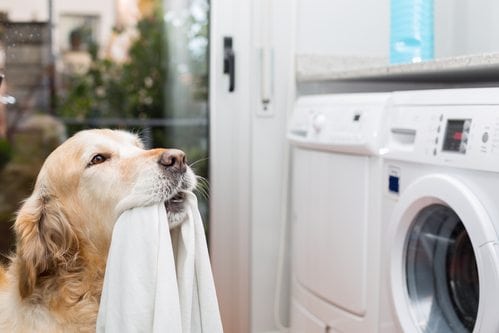 Deep Clean the Washing Machine
Have you ever noticed that the clothes you wash still smell a bit grimy? Have you been pulling out your clean laundry only to find that it still smells bad? Well, it's time to deep clean that thing.
You can remove and clean the detergent tray to get rid of any old soap that's left collecting in there. That old detergent hardens and prevents new detergent from entering the washing drum. You can remove it completely and give it a soak in warm water. Then, use an old toothbrush to scrub away any old detergent.
The liner of your washing machine drum also gets really dirty over time. All the residue from your pockets gets trapped there, but you usually don't see it. Just take a damp cloth and cleaning solution around the rubber lining to get that musty odor out.
Most washing machines have a filter, but some are self-cleaning. Check your owner's manual to see what type of filter you have. If it's removable, then take it out and let it soak in a solution of warm water and dish detergent. Then, wipe it clean.
Related: Coronavirus Gives Spring Cleaning New Urgency
Up-cyle Your Waste Material
If you have a back yard, then chances are high that you can find some discarded materials just lying around out there. The same is true for your garage. Some people toss things away that they plan on coming back to at some time, but they usually never do.
This is a good time to re-evaluate what's important to your life. Some material things can simply be discarded, but you might find that you can up-cycle them to create new things. An old, deflated soccer ball can become a pot for new house plants. Planks of discarded wood can turn into floating bookshelves.
Take a tour of your stuff, man. Collect everything that you can and put it in a single pile. Then, separate damaged items from items that are still in fairly good condition. Just by touching and revisiting these items you might get ideas for new things you can make.
If you're struggling for DIY ideas, then check out this up-cycling video.
Check and Replace Air Filter
Now that you're spending lots more time at home, why not make sure that your air quality is primo fresh? Your air conditioning and heating system has a filter. It collects dust, hair and other types of material that can choke your airflow.
Air filters should be changed every 3 months. If you have pets or you're asthmatic, then you should consider changing or cleaning your air filter every single month. You can find them at most hardware DIY stores and certain shopping megastores.
First, locate your HVAC system. For some people, it's above you in the attic, tucked inside a closet or behind a cabinet. Remove the grating with a screwdriver and take out the old filter. It could be really dirty. So, be sure you have a garbage bag or bin ready.
Then, you pop in the new one. Look for arrows on the new filter. These will tell you how to place the new filter. Then, you replace the grating. Job done.
Check Your Smoke and Fire Alarms
Some guys don't even look at their smoke and fire alarms until they accidently go off. They can easily become virtually invisible, but they're super important. Take this time to check all your home's smoke and fire alarms to make sure they're operating properly.
Carbon monoxide and smoke detectors work with a battery. Some have a light on them. That light indicates whether the battery is working. Some flash; some stay on permanently. You don't need a handyman for this task because you can check the alarm cover to see which type of alarm you have.
There's also a button to test the alarm. You should perform an alarm test for maintenance at least twice a year. If you look around your home and suddenly realize that you don't have an adequate amount of CO, smoke and fire alarms, then now is the time to head over to your hardware store and pick some up.
You should have at least one smoke and CO alarm for every floor. Also, there should be one either inside or just outside the bedrooms.
Related: How to Avoid Costly Automotive Repairs
The Takeaway
Home repairs can sneak up on you out of the blue. Hiring a handyman can be expensive, especially when you don't have the time or patience to fix something yourself. These DIY home projects aren't difficult, and they can save you loads of money down the line.
Some of these maintenance projects only need to be performed once or twice a year, and if you haven't already done them, then there's no better time than the present. You'll increase the energy efficiency of your home and provide yourself with the satisfaction of a job well done.