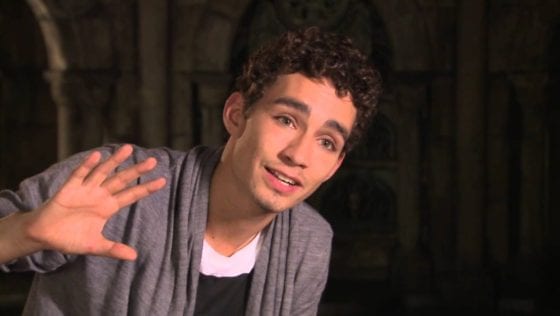 Facts About Robert Sheehan
Happy St. Patrick's Day! In order to honor this holiday, we're here to share some facts about the Irish man of the hour AKA Robert Sheehan.
Robert Sheehan is an Irish actor who's glowing up after appearing in the Netflix original series The Umbrella Academy. In it, he plays Klaus Hargreeves AKA Number Four, a retired superhero who used drugs and alcohol to drown out the ghosts of his past and present.
Being the breakaway star of a project is nothing new to Sheehan who first grew famous from his time on the British series Misfits as Nathan. In that series, he starred along Game of Thrones' Iwan Rheon and The Good Doctor's Antonia Thomas.
But once you get passed his roles, you'll find that Robert Sheehan is actually a really amazing guy outside of his acting. From his early career to his hilarious stories of late night excursions and getting hit by professional athletes, here are 8 facts about the enigma that is Robert Sheehan.
Pop File: Robert Sheehan
Birthday: January 7, 1988, Portlaoise, County Laois, Ireland
Height: 1.83m (6ft)
Eye Color: Hazel
Body Type: Runner's Build
Zodiac Sign: Capricorn Man
Shoe Size: 10 (UK)
https://www.instagram.com/p/BvIDNVSFO1E/
1. His Mom Got Him Into Acting
Robert Sheehan has always been talented. Before he got into actor, he showed a musical talent for several instruments. He can play the banjo, the the bodhrán, and the spoons.
But, it was after playing Oliver in a school production of Oliver With A Twist that he realized his love of acting. Though, it was his mother who pushed him down that path.
After seeing the promise in her son, Robert's mother took him to Dublin for an open audition for the drama film Song for a Raggy Boy. She then acted as his manager for the early days of his acting career and drove him to his auditions and jobs.
2. He's Not One For Labels
(Slight spoilers for The Umbrella Academy)
On The Umbrella Academy, Sheehan's character is depicted to have a gay relationship (though his comic book iteration was shown to be interested in women). To Sheehan, however, it was important that the character not get labeled as "the gay one."
As he said to Digital Spy, "Like it or not, if your character is labelled as a 'gay character', then that label becomes defining and it kind of reduces all else about the character…"
He then added, "Oversimplification if you just say, 'Oh, well he's the gay one'. So it doesn't matter, basically, is the point. It doesn't matter who he's attracted to."
3. He lives in London and LA
Robert Sheehan left his home country of Ireland to further his acting career, so now he splits his time living in London and Los Angeles.
Robert made the move to LA at the end of 2014, and describes Los Angeles as having "a great vibrancy," "full of wayward creatives." Though, he also explains that he misses his home country.
"One of the toughest things about being in LA- you miss your family a lot," he shared once.
"I try to get back to Ireland every few months if I can though," he added. "I'd like to swing in a few more times, but sadly they haven't invented teleportation yet. The day they do…"
4. He Doesn't Believe In The Paranormal
Playing the ghost seeing superhero Séance in The Umbrella Academy isn't Sheehan's first time playing a medium.
In the film The Messenger, Robert plays Jack, a man who can hear dead people. And while promoting the film, Robert shared that he doesn't believe in the afterlife.
"I've had strange things happen but I've never put it down to ghostly intervention. I couldn't until the shape of a ghost strolls up to me and pinches me on the nipple – 'hello mate, I'm a ghost!' But even then I can't say for sure."
5. He's Done With Caffeine! (But Can't Give Up Alcohol)
Robert Sheehan shares that living in LA has changed him. After the move, he decided it would be a healthy choice to give up caffeine. He now drinks decaf coffee with almond or soy milk. As the actor says, "I meant to give up [caffeine] for a week, but I carried on because I found I p*ss and sh*t a lot less."
But when asked if he would give up drinking alcoholic drinks, he responded with, "Certainly not!"
6. His Dating Life
When asked if the actor was gay or not, he responded, "I think it would be irresponsible not to question my sexuality," but also shared that he's ultimately straight.
"I had a couple of experiences when I was younger with dudes where I tried it, experimented, to see if it did anything for me. And it didn't," he recounts.
In fact, Robert used to date Algerian-French actress and model Sofia Boutella. But he shared with Hot Press magazine in 2018 that the two had broken up on good terms.
"We still love each other a lot. We still acknowledge that, you know," said the star.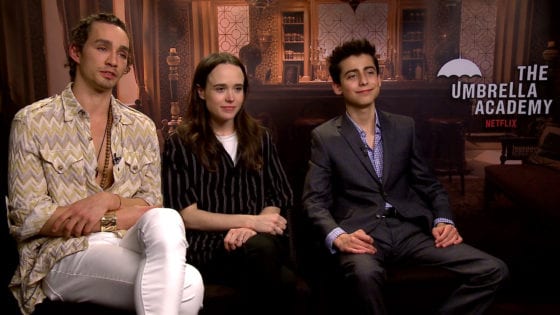 7. He's Also a Producer
Robert doesn't just act, he also has several credits behind the camera as a producer. For instance, he co-produced a film called Jet Trash while living in Goa, India. His other film producing credits are working on the 2017 short Dicky and the 2016 short Banshee Betty.
8. He's Hilarious
While we could give you plenty of stories for this fact, we'll let Sheehan speak for himself.