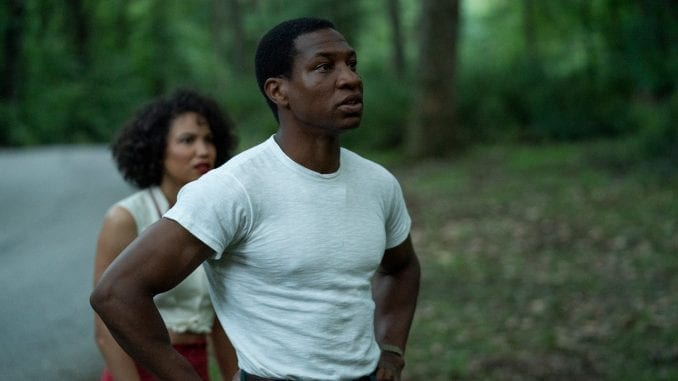 Jonathan Majors Facts
Who's the actor that just got cast as Marvel Cinematic Universe villain Kang the Conqueror? Who's the male lead of popular HBO series Lovecraft Country? Who's the talent that has caught the attention of famous Hollywood elites like Jordan Peele, Spike Lee, Jay-Z, and Kevin Feige? That actor is none other than Jonathan Majors.
But who is Jonathan Majors, really? If you want to get to know the actor a little more, you've come to the right place. Here are nine facts about the rising Hollywood star Jonathan Majors.
Pop File: Jonathan Majors
Birthday: September 7, 1989
Birthplace: Lompoc, California
Height:6 ft (183 cm)
Weight: 165 lbs or 75 kg
Zodiac: Virgo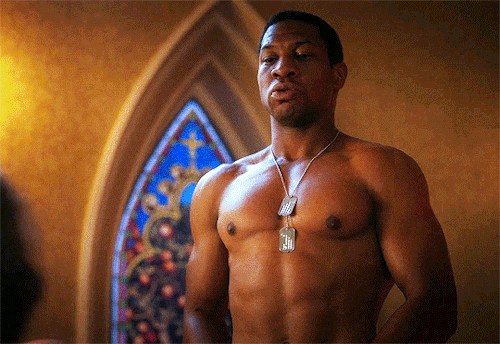 1. Michael Jordan was his hero growing up.
Like many Black men who grew up in the 1990s, Jonathan Majors was a major fan of basketball legend Michael Jordan. As the actor told Essence Magazine,
"When I was a boy, my family members used to call me MJ (my name is Jonathan Michael)," he shares with ESSENCE. "They would call me Michael Jordan. I dreamed about being Michael Jordan, Michael Jordan being my dad at some points, or him helping me play basketball. He [Michael Jordan] was the goat. It was MJ all the way."
2. He Grew Up on a Military Base
When he wasn't dreaming of being a basketball legend, Majors grew up being surrounded by military members. Because their dad was in the Air Force, Jonathan Majors, and his two siblings, grew up on the Vandenberg military base in California. Unfortunately, Majors' parents later broke up and his mother took sole custody of him. He and his siblings then moved to Dallas.
It wasn't until 2020 that Majors reconnected with his father. As the actor told People Magazine, the George Floyd and Black Lives Matter protests brought the two closer.
"I hadn't spoken to him in about two years, but I spoke to him this morning briefly. He said he saw the same protests in the '60s, then in the '90s with Rodney King, and now again," Jonathan explained.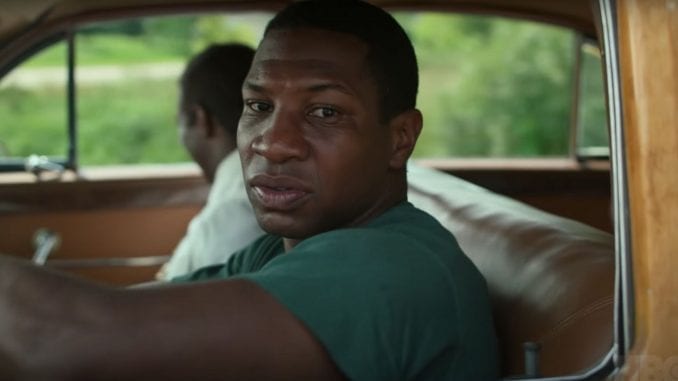 Related: 10 Surprising Facts About Henry Cavill
3. He Doesn't Drive
Speaking of the Black Lives Matter movement and police brutality in America, Jonathan Majors noted that the latter has led to him being afraid to drive.
"I do not drive now, for a reason," he shared with Entertainment Weekly. "You know, I'm a 6-foot Black man, and I'm built the way I'm built. Driving is a very stress-inducing thing for me to do. And so you notice in the first episode, that's the worst nightmare. That slow chase [with the cop] is probably the most tense thing I had experienced. You see a cop car, it could be a hearse. So that sequence was extremely frightening."
4. He's A Father
With the Black Lives Matter movement helping Majors to reconnect with his father, he has felt encouraged to be a better father to his seven-year-old daughter.
After graduating from college at the University of North Carolina School of Arts, Jonathan had his daughter. Now, with all of the social unrest and police brutality, Majors is focused on giving his daughter a proper Black history education.
"She has to understand that it's actually not 'Black history' — it's American history," he told People. "The way it's taught now, it's honestly the Jim Crow system of separate but equal. We'll give it one month, 12 pages in the history book . . . we'll talk about Harriet Tubman, Rosa Park, MLK, then we'll give you a little quiz about it. And that's it."
Majors also tries to remind his daughter that she is Black and beautiful. As he recalled in an interview with W Magazine, his daughter once came to him frustrated "because her hair won't fall down – her hair goes up."
In response, he told her, "You have a crown. That's why your hair goes up. Your hair, your crown, came from daddy, came from his mama, came from his father, came from his sister. Sometimes that crown can get you in trouble in this world, and it's not right. And some people want to take that crown from you."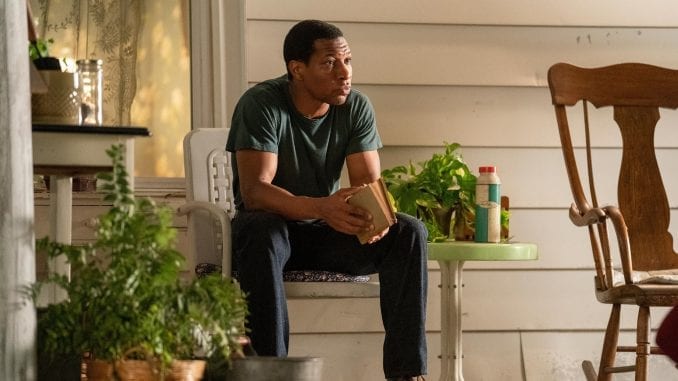 5. His Mom Is a Pastor
Once he moved to Dallas, Jonathan's mother pursued and received a master's degree in divinity. She then became a pastor. Because of that upbringing, Majors considers himself a deeply religious man.
"That type of service and work ethic and scholarship is something I adopted and made my own," Jonathan told Elle. "I'm not a pastor. I'm not a man of the cloth, but I have my own calling."
6. He Started Acting At 14
But when did the actor actually find an interest in acting? That happened when he was 14. After getting into a fight at school in Dallas, Jonathan was enrolled "in an alternative education program."
"We were reading Agatha Christie and I just got into it," he told The Last Magazine in 2019. "I grew up reading the Bible all the time and I would compare the King James version and other versions and be like, 'Oh, I like this version better.' I just loved reading and I have an active imagination and liked acting out the scene."
7. He Went To The Yale School Of Drama
Majors then followed up his education in the theatre by receiving a BFA at UNCSA. He then received an MFA at the Yale School of Drama. It was during his final semester at Yale that Majors landed his first major role. He played real-life Gay Rights activist Ken Jones on ABS's When We Rise. In order to research the role, he met with Jones.
"My final semester at Yale, I was picked by Gus Van Sant to play one of the leads in the miniseries he and Dustin Lance Black were collaborating on," he explained to Backstage in 2019. "I did my final semester of [school] work in a trailer in Vancouver on set with Gus Van Sant."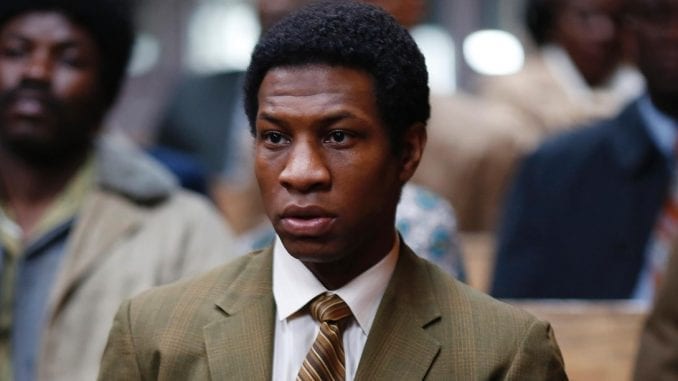 Related: 7 Facts About Rising Actor Jeremy Pope
8. When He Auditioned for When We Rise, He Couldn't Afford a Hotel Room
But how did Majors get that tv gig in the first place? He had to audition like everybody else. In fact, Jonathan flew to California to audition for the role in When We Rise. Unfortunately, Majors realized after touching down in Hollywood that he didn't have enough money to cover the cost of a hotel room.
"I was so broke, I couldn't pay for a hotel that I thought I could pay for," he told Variety in 2019. "I'm like, f*ck it, I'll just walk around San Francisco at night running lines. [But] my new manager called them and somehow convinces these guys to let me stay and give me a room, puts her credit card down. And so I go in [for the audition] and there's nothing but love."
9. He Has Many Celebs In His Corner
But When We Rise wasn't the last big role for Majors. Luckily, though, his next big break was not acquired through an interview. When casting for the Netflix film Da 5 Bloods, celebrated director Spike Lee sought Jonathan out for the David role.
"No audition. Just, 'Spike wants to meet you,'" Jonathan explained to Interview Magazine. "I'm living in Harlem at the time. I said, 'Spike Lee wants to meet me? Okay. Sure.'"
But that's not the only Netflix film under Majors' belt. Majors already has another movie set up for production in the future, and it's being produced by Jay-Z. The movie, titled The Harder They Fall, will see Jonathan Majors star as a man seeking vengeance against Idris Elba's character.
Plus, Majors has just signed on with Marvel Studios president Kevin Feige to play popular Marvel Comics villain Kang, the Conqueror in Ant-Man 3. Many also believe this will be an overarching role that will appear within several Marvel movies.
We also can't forget that Majors is currently being celebrated for his role in HBO's Lovecraft Country, which was produced by Jordan Peele.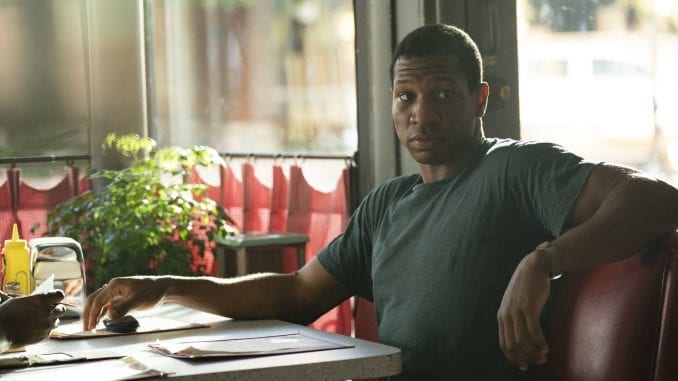 Jonathan Majors
Since graduating from the Yale School of Drama, Jonathan Majors has seen a great rise to his career. He's gained the favor of many big-name producers, directors, and executives within Hollywood. He has appeared in limited tv series, Netflix films, and popular HBO shows. And, he has several projects, including a possibly reoccurring Marvel role, in the future. Things are looking up for Jonathan Majors.