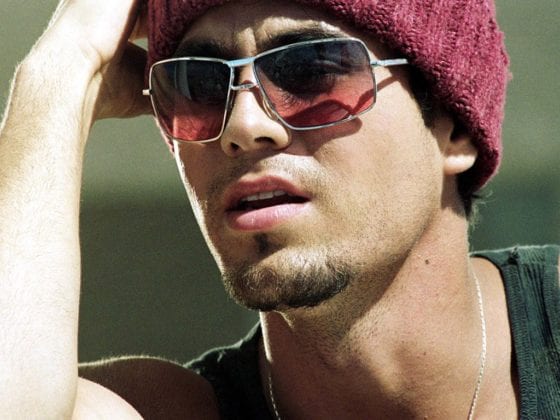 Bad Plastic Surgery Botch Jobs?
There's something fun about speculating who has had bad plastic surgery among celebrities. We have covered this issue before in our first installment of bad plastic surgery over a month ago.
Given interest in the topic, we thought we would present 5 more male celebs that are rumored to have had some kind of work done.
For some reason, people genuinely want to know who which stars have gone under the knife, whose has had filler and oh yeah – which celebs are shot up with Botox!
Plastic Surgery Popularity
Many gay men are interested in the topic of plastic surgery and other cosmetic procedures as a way of preserving youth. Who can blame us? When you get right down to it, looking attractive and young is an important commodity in our society. Don't take our word for it however – check out what CNN has to say.
We talked to Bill Farrand, a psychotherapist who works with gay men who offered the following insight. "Our community has always been captivated with youth. Good or bad, many gay men place a premium on personal appearance. And so the topic of cosmetic procedures is naturally going to be popular among folks in the LGBT community."
In the spirit of that popularity, we are ready to present our next five male celebrities who are rumored to have had plastic surgery. Some of the stars featured here look pretty good while others look really nasty. Who looks like what, however, is entirely up to you!
Are you ready? Let's jump right in!
1. Enrique Iglesias
We have covered this ridiculously handsome Latin pop star in the past. At one time, Iglesias used to have s distinctive mole on right hand side of his face. In 2003, however, that mole suddenly disappeared! The star even made someone of the issue when he did an interview with his mole for a television show. What do you think – did he look better with the mole?
2. Gene Simmons
Kiss front man Gene Simmons has apparently been no stranger to plastic surgery – good and bad. In a way, it actually sort of makes sense – the band Kiss was always designed to be "the Beatles on acid" in every aspect right down to their appearance. Gene Simmons, along with plastic surgeons, certainly seems to be keeping in line with that idea.
3. Mickey Rourke
It's hard to believe at this point, but there was a time early in his career where Mickey Rourke was considered to be one of the sexiest men alive by just about everyone. A career as an amateur boxer and bad plastic surgery, however, has changed all that. Rourke has made no secret about his bad plastic surgery and has indicated in the past that he is less than thrilled with the results himself.
4. Axl Rose
Another musician who has definitely been the victim of what appears to be bad plastic surgery is former Guns N' Roses frontman Axl Rose. He is yet another male celebrity who has taken on the appearance of a much puffier, waxier version of his former self.
5. Michael Douglas
Michael Douglas is another celebrity on this list who has clearly had some work done – particularly to his mouth. Douglas seems to have gotten a new set of teeth in the last few years that definitely do not look anything even close to natural for someone of his age.
Final Thoughts
Bad plastic surgery or good, gay men certainly have an eye for who has had work done one them. As mentioned in previous posts, this could be because many who identify as gay place a premium on physical appearance. This may seem shady but it's very much true.
Below we have placed a poll up of the stars mentioned here. Be sure to cast your vote and share who you think may have had the worst case of plastic surgery. Remember, this is just for fun and is a way of sharing your thoughts without having to include your name.

FYI: Other stars have had cosmetic procedures done as well however; the work wasn't done to their faces! An example includes Channing Tatum, who apparently had his penis reconstructed after a very bad burn.