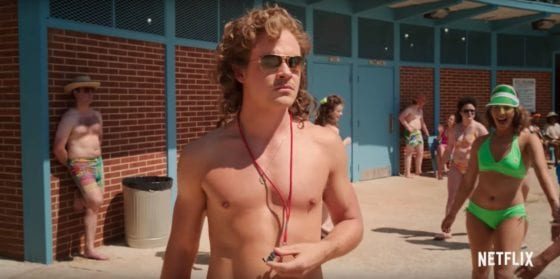 Billy Hargrove In Stranger Things Season 3
The final trailer for season three of Stranger Things dropped and everyone's seriously concerned (or serious happy) for Billy.
Now, it is fair to say that no one's a big fan of Billy Hargrove. While Dacre Montgomery plays the character wonderfully, the role was set up in the second season to be the small-time antagonist. The character bullies his younger sister Max and his classmate Steve. He even threatens to hurt the younger group of characters, specifically Lucas.
But does his character deserve to die? Or even worse? Be possessed and infected by a giant flesh monster?
To understand that statement, check out the final trailer below.
https://www.youtube.com/watch?time_continue=177&v=XcnHOQ-cHa0
What's Going On With Billy?
Ever since the first trailer for season 3, fans have speculated the Billy would be a big loss in the show. The show needs to finally commit to killing off some of its important cast members, and Billy is an easy choice. He leaves an impression but his death wouldn't be too impactful.
But even worse, each trailer has raised our suspicions that Billy may be getting infected or even possessed by the mind flayer.
The final trailer for the upcoming season shows Will explaining that the Mind Flayer will want to find a new host. Then the cutaway to Billy Hargrove gave us a pretty solid idea that he'll be that host. (In the way that knocking us over the head with the idea only can).
It also helps that the first trailer for the season already showed Billy getting a nasty infection.
Billy is back and he's a lifeguard at the local pool.

However, he might have bigger things to worry about than kids at the pool. In one scene, he's looking concernedly at a mark on his arm. https://t.co/w1rvDyREaD pic.twitter.com/90vidAxfLs

— Insider (@thisisinsider) March 20, 2019
Billy is definitely hiding his infected hand from the trailer in this promo photo.#StrangerThings pic.twitter.com/OiRUOgudj2

— Nariman△⃒⃘ (@slytherinus) June 11, 2019
Related: Trailer For "Special" Netflix Show Depicts Gay Man's Life With Cerebral Palsy
A Joking Matter?
Of course, memes and internet jokes are already rolling in.
https://twitter.com/codysfern/status/1141893344743870464?ref_src=twsrc%5Etfw%7Ctwcamp%5Etweetembed%7Ctwterm%5E1141893344743870464&ref_url=https%3A%2F%2Fwww.menshealth.com%2Fentertainment%2Fa28133044%2Fstranger-things-season-three-final-trailer%2F
https://twitter.com/swiftlynatalia/status/1141972556787986432?ref_src=twsrc%5Etfw%7Ctwcamp%5Etweetembed%7Ctwterm%5E1141972556787986432&ref_url=https%3A%2F%2Fwww.menshealth.com%2Fentertainment%2Fa28133044%2Fstranger-things-season-three-final-trailer%2F
https://twitter.com/strcrtmall/status/1142108941524111360
i knew it billy hargrove is finally gonna be killed off this is great

— jack (@jackistweeting_) June 21, 2019
Everything's Coming Up Billy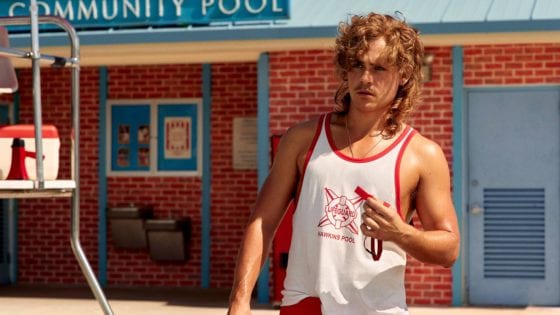 It's fair to say though that everything's coming up Billy. Let's face it, it looks like a large portion of this season will be dedicated to the character. Either people love him or they hate him, But, no matter what, we'll all be getting a lot of him.
On top of that, you'll even get him outside of Netflix. H&M has teamed up with Netflix to create a Stranger Things fashion line. To top off the partnership, H&M hired Billy's actor Dacre Montgomery to be one of the prime models for the campaign. You can watch an ad for that collection below.
BILLY!
Despite not liking the character, we can't decide if we're happy or sad about the inevitable fate of Billy Hargrove in Stranger Things Season 3. So we want you to decide. Are you happy that things are looking grim for Billy, or are you hoping he'll find a way out of this mess? Let us know down in the comments below.