Trailer For "Special" Netflix Show
Netflix's upcoming series about the life of a gay man with cerebral palsy is just around the corner.
Netflix was working on a drama. The series is based off writer/actor Ryan O'Connell's biographic novel I'm Special: And Other Lies We Tell Ourselves. The series is written by, executive produced by, and led by O'Connell.
"Special" follows a gay man with mild cerebral palsy as he decides to rewrite his life. Ryan, the character, has had a tough time in life. He has had several dead-end internships, makes money as a blogger, and communicates mostly through text messages. But after being hit by a car in the street, he sees a light at the end of the tunnel.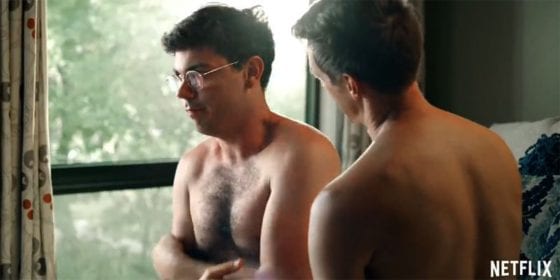 Related: Tarantino 1960's Film Already Causing A Hullabaloo
Ryan's coworkers start to assume that his limp is due to the accident, and he decides to go with it. This then starts him on a journey of self-discovery and self-love.
"If you could get rid of the thing you hate most about yourself, the thing no one understands, wouldn't you do it?"
You can watch the first trailer for the series down below.
Plus, Big Bang Theory's Jim Parsons joined Ryan O'Connell in the producing the show. Parsons did so through his company That's Wonderful Productions. That's alongside Warner Bros. Digital Networks' Stage 13 production company.
In addition, Ryan O'Connell will be joined on screen by actors like Jessica Hecht, Punam Patel, Marla Mindelle, Augustus Prew, and Patrick Fabian.
As for O'Connell's writing past, it includes work for Buzzfeed, Vice, Thought Catalog, and several other publications. In addition, he served as Executive Story Editor for the rebooted Will & Grace series.
Interested after seeing the trailer?  You don't have to wait long. The show airs for 8-episodes on Netflix on April 12.