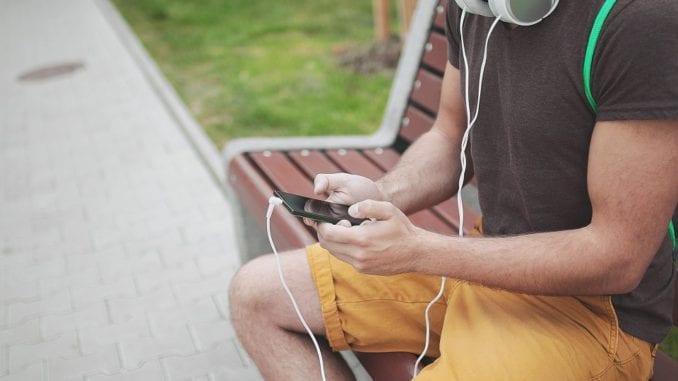 Bumble's Hiring Global Travelers & Offering Dating Spaces
Bumble is earning major brownie points with us.
The program is trying to step out among the crowd of ever-expanding dating apps, and it looks like it might have done it. Bumble is getting ready to open up its own bar and might give you a job to travel the world.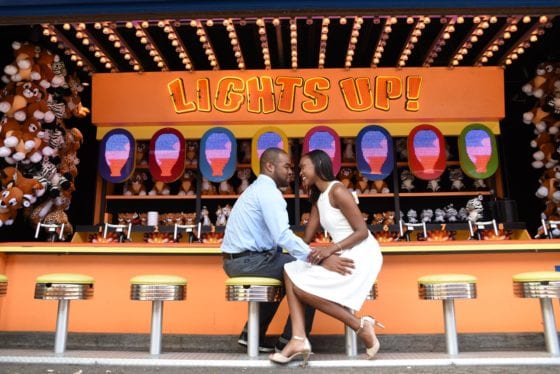 Related: New LGBTQ Social App Hopes To Change Dating Culture
The Bumble Brew
When you're swiping left and right between potential lovers, you might be thinking, "Where are we gonna meet?" Dating can be hard and finding the right place to meet your date is one of the hardest parts. Especially for the first meeting.
But now, Bumble is trying to ease the worries and woes of dating offscreen. To do so, the company is creating its own café and wine bar.
Yes, the Bumble Brew is currently underway with the first ever location being built in New York City. Manhattan's SoHo area to be specific. That area happens to be where Bumble's biggest market is.
The location will be a bar made specifically for people meeting off of Bumble, but that's not all. The space will also be a classic New York coffee shop during the day and a wine bar with some small food plates at night. Some of this food will include croissants and pastries, farro salad, roasted vegetables, and plates of prosciutto.
But this isn't the first time that Bumble has created a space for its users. Bumble used to have a location called the Hive, which offered tech, health, and relationship seminars for users. That service eventually expanded to a Los Angeles location.
And just like in that situation, the powers that be at Bumble plan to eventually expand Bumble Brew.
"This is a concept we want to roll out," said Bumble's chief of staff Caroline Ellis Roche to Bloomberg. "We have big plans for Austin as well but want to wait until we debut our new HQ/campus in 2020."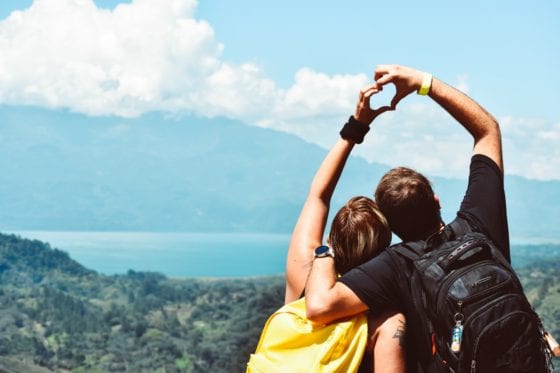 Related: 10 Must Have Travel Apps To Make Your Journey Easier
Bumble Sponsored Travel Dates
But that's not all, Bumble is also working on getting users dates, jobs, and time to travel the world.
Bumble is currently looking for a Global Connector Bee to jet set around the world, to places like Australia, Canada, the U.K., and the U.S., while making friends. The Lucky job winner(s) will get to travel the world for a year with their phone and use programs Bumble Date, Bumble BFF, and Bumble Bizz. That traveler will then share his or her stories about all that travel and networking.
"The all-expense paid opportunity will have one individual tackle the nuances of dating, friend finding and networking across the world for up to a year and share their anecdotal and researched experiences through blog/vlog posts, social media, and other creative outlets," the company said.

"The position will also require research, exploration, product feedback and the creation of editorial content for Bumble."
In order to apply, you have to be 18-years-old or over, have a valid passport, get on Bumble, and apply before June 14 by matching with the "Travel the world as Bumble's Global Connector Bee" card.
"We are a global company on a mission to connect great people in a kind and empowering way," Chelsea Maclin, Vice President of Marketing at Bumble, said in a statement to Travel & Leisure. "As our company and community of users continue to grow, it's so important for us to advance our on-the-ground research about the global dating culture so we can optimize our product offerings for new communities and future generations."
Happy Bumbling!