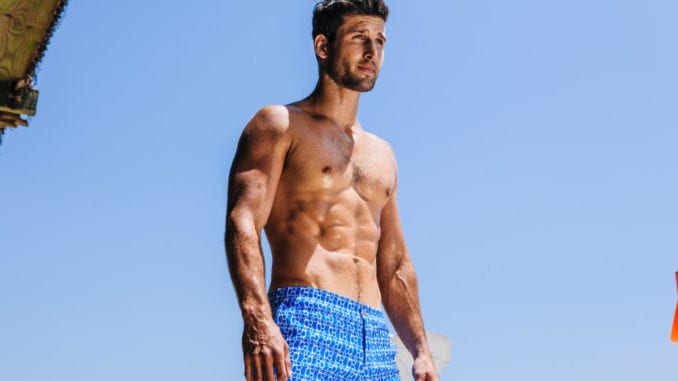 Parker Young: A Closer Look
Are you a fan of actor Parker Young? Do you wonder about his background, what shows he's been in and how he gets that body? If the answer is yes, you aren't alone. I've been a fan of this actor for a long time.
He first came to my attention when he appeared on the CW's Arrow back in 2016. Parker played the role of Alex Davis. There was something about him that stood out. I don't know if it was his crystal blue eyes or his rocking bod, but he certainly caught my attention.
Given [my] interest in this celebrity, I thought it might be fun to pen a piece that explores his background. What follows are some random facts on Parker, combined with a few pictures. At the time of this post, you can catch this actor on CBS's The United States of Al.
POP FILE
Name: Parker Young
Birthday: August 16, 1988, Tucson, AZ
Zodiac Sign: Leo male
Height: 5'11
Eye Color: Deep blue (see post on stars with blue eyes)
Shoe Size: 14
1. He's outdoorsy
In looking at Parker's interests, it is clear the guy likes spending time outdoors. In an interview he gave to Men's Journal, he learned to scuba dive when he was 13 years old.
Parker also revealed he likes to backpack and a lot of other things outside. A quick view of his Instagram account reveals that he likes to be out in the sun.
https://www.instagram.com/p/Bhha391AOwh/
2. He's a jock
One of the reasons Parker's bod looks as tight as it does is because he into sports. While attending Catalina High School in Tucson, Arizona, he was captain of his football team.
In the here and now, the man lives at the gym. He spends a lot of time doing weightlifting and cardio exercises. But that's not all. In interviews, he's revealed that he's been doing Yoga to help keep him flexible.
Apparently, a few years ago, he injured himself doing CrossFit. Since that time, he's been careful with how he approaches the gym and tries to engage in mindfulness.
https://www.instagram.com/p/BR1TNv7gEk6/
3. Shaves his chest
In most of the public pictures available online, you'll notice Parker has a completely smooth chest. But upon closer inspection of different snapshots, it can be seen that he is naturally hairy.
More than likely, Parker trims or shaves for his various roles. In this way, he is similar to actor Tyler Hoechlin, who currently is playing Superman on the CW at the time of this post.
I can only speak for myself, but I hope he skips using the razor and keeps the body hair. It looks really good on him, don't you think? If he decides to keep trimming, let's hope he follows some of our manscaping tips.
4. Rumored to be large
I have no proof on this, but I will say there are a number of discussions on discussion topic forums where the subject of Parker's manhood has popped up (no pun intended).
Part of the reason may relate to a 2014 Instagram post where Mr. Young appeared in his birthday suit, with certain parts blurred out. It's the wide area of the picture that got pixelated, which caused some to think he's above average in this area.
In looking at various photos online and his Insta account, it is not hard to reach the conclusion those rumors may be true. Is it any wonder some folks think he has to apply duct tape to keep his beer can secure?
If he does struggle with largeness, he wouldn't be alone. Read our totally not safe for work post on thickish challenges.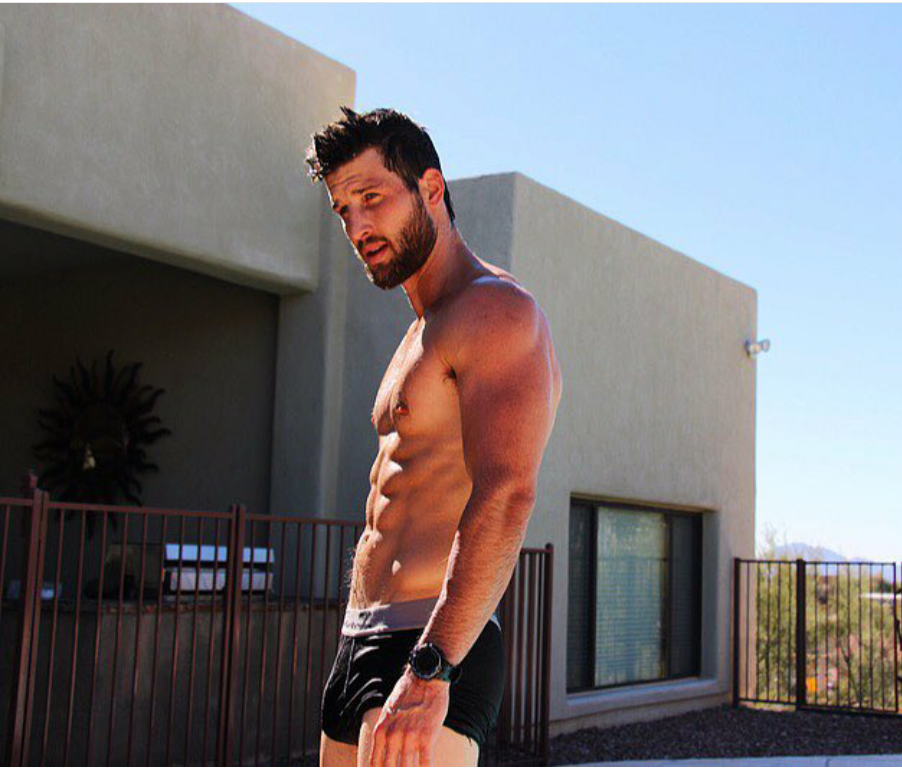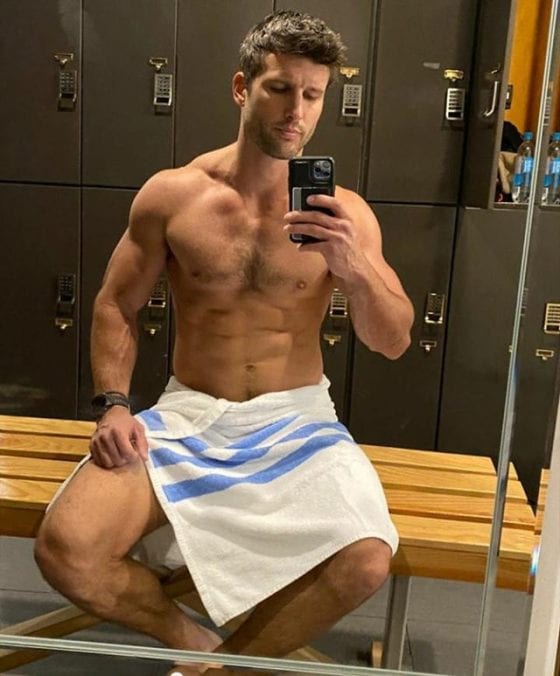 5. Former model and dad
It should be no surprise that Parker is a former model. He has done work for Tommy Hilfiger and Calvin Klein. Bear in mind the modeling work took place early in life, shortly after he graduated high school and got the "acting bug".
In the here and now, Parker is engaged and has a young daughter named Jaxon Orion Young. You can see pics of him being a dad on his Insta account.
Wrap Up
As I mentioned at the start of this post, I am a fan of Parker Young. Yes, I think the guy is ridiculously handsome and I am captivated by the rumors from point 4.
But beyond his good looks, I also think he's a decent actor. Hopefully, we will see him on television and in movies for years to come.
Are you a fan of Parker Young? What shows have you watched him in?