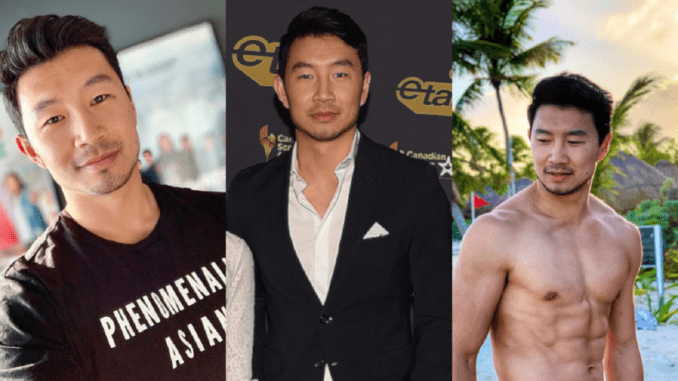 The entertainment world is facing a never before seen situation. Movies are getting postponed, pushed back, and released digitally for lowered amounts than if released in theaters. But with all of the bad and unfortunate news, there is some good news on the horizon. Namely, the man below will become a summer blockbuster star.
A couple of days ago, it was announced that Disney would be pushing back each of it's scheduled Marvel film releases by one. Since Black Widow cannot release in May, it's been given the November slot. The Eternals is then moved over to February 2021 and Shang-Chi and the Legend of the Ten Rings will be moving to May. This means Shang-Chi will kick off the summer movie season for 2021.
We've moved our #ShangChi release date to May 7th 2021
YA BOY IS GONNA BE IN A SUMMER BLOCKBUSTER pic.twitter.com/BfWJyMQ101

— Simu Liu (@SimuLiu) April 4, 2020
This is a great surprise for many reasons. First, the film is guaranteed to get a boost because of this year's movie fiasco. With the summer season getting pushed back to July or August at the earliest, next year's summer season is set to get a boost in attendance. Then, the film will to on Asian-American and Asian (mind you, that's two separate categories) actors. And at the center of all that is relative newcomer Simu Liu.
While the actor is known for his TV and YouTube presence, Simu Liu is still a relative unknown to the general populace. Plus, Disney will be lobbying hard for his character and movie to Asia (which has the biggest movie box offices outside of the U.S.A.). This situation has set Simu Liu up to be a great underdog storyline.
But who is Simu Liu? What's his story and what are some facts about the soon to be Summer Blockbuster star? Well, look no further. Here's 7 facts about the future Marvel superhero.
https://www.instagram.com/p/BlAB0Tfjwdk/?utm_source=ig_embed
Pop File: Simu Liu
Birthday: April, 19 1989. Harbin, China.
Height: 6'0
Eye Color: Brown
Zodiac: Aries
He's Chinese-Canadian
Part of the reason Simu Liu is such a great find for Marvel and Hollywood is the fact that he can easily connect with people from three different countries. While he works often in America, Simu Liu is not a U.S.A. citizen. Instead, he is Chinese-Canadian. Yes, Simu Liu was born in Harbin, China. The 30-year-old then emigrated with his parents to Canada when he was 5.
Call @Alanis Morissette because I just died from irony. I did a stock photo shoot in 2014 and it ended up here. I used to be an accountant. pic.twitter.com/2spNQuG4MH

— Simu Liu (@SimuLiu) February 22, 2017
this is massively ironic because i worked for deloitte out of business school and got laid off because i was so bad hahahaha

— Simu Liu (@SimuLiu) February 22, 2017
He Was An Accountant
Next, a fun fact about Liu is that he was once an accountant. Liu chose that career path in order to satisfy his parents. That desire led him to studying finance and accounting at Ivey Business School for two years. He then spent a year working as an accountant at Deloitte, one of the "big four" accounting firms.
Eventually though, Simu Liu decided he wanted to try out acting. As he said on Comic-Con's stage after his Marvel casting was announced, "All I've ever wanted to do when I was growing was make [my parents] proud. What I'm trying to say is, I'm really happy I'm not a doctor. So, take that mom and dad."
https://www.instagram.com/p/BUGZGLgF2Lv/?utm_source=ig_embed
https://www.instagram.com/p/Bv66FJ8g0ri/?utm_source=ig_embed
He Loves Sports
When he isn't on set filming, Simu Liu loves to be athletic. Liu is especially a fan of basketball. He often shares pictures of himself playing the sport with friends on social media. Though, he's also shared a love of other athletic activities like volleyball, gymnastics, waterskiing, rock climbing, kung fu, and karate. We're winded just typing that. Good for him!
Related: Simu Liu Responds To Being Called "Too Ugly" For Marvel
https://www.instagram.com/p/B6KlH04Hlvz/
He Advocates For Representation
Like we said before, Simu Liu is the face of Asian-American representation in the entertainment world. He's used that platform to support Asian-American content like buying out a theater to create a free screening of Shang-Chi co-star Awkwafina's The Farwell.
Despite his recent successes though, Simu Liu has had to accept his status as a leader in representation. As he told NBC News:
"Being this 'poster boy' for diversity. When Crazy Rich [Asians] came out, I did not necessarily go out and be like, 'I want to get in the headlines for a movie that I'm not in!' But then my publicist would be like, 'You got a call from the Canadian Associated Press. You got a call from this place, from that place.' It was always about Crazy Rich Asians. They wanted somebody "of that persuasion" to comment on it. It piqued something in me where I was like, 'I should be supporting this. I should be leaning into this.' So a cast member [Andrew Phung of Kim's Convenience] and I publicized the screening we were going to and we ended up selling out that theater.
https://www.instagram.com/p/BXyZKJzlxnc/?utm_source=ig_embed
He's A Dog Person
Simu Liu is not only a lover of humans but a lover of canine friends too. Liu has shared many photos of his adorable pet husky on his social media accounts. And frankly, we loved every one of them.
https://www.instagram.com/p/B6M6tOHHPqa/
He's A Writer & Producer Too
But not only is Simu Liu an actor, he's also a writer and producer. Liu has several credits writing for new magazines in Canada. Plus, he wrote several episodes of the Canadian tv show Blood and Water (which he also starred in as a regular).
Then, Liu wrote and produced a short film called "Meeting Mommy" in 2018. The film was later released on YouTube through the Wong Fu Productions YouTube channel. After that, the short film won awards on the festival circuit in the U.S. and Canada.
https://www.instagram.com/p/BJQp_IaBbdC/?utm_source=ig_embed
He Can Sing
That's not the end of Liu's charms and talents though. The man's also a singer! Because, of course, he is. The actor has shown pictures and videos of himself singing on social media. Plus, he got to record songs for his Canadian comedy show "Kim's Convenience." Just listen to him below!
https://www.instagram.com/p/B-mpDM1DIse/
https://www.instagram.com/p/B-B4e_cpQNk/
https://www.instagram.com/p/B-pJJSjje_s/
With all of these facts about Simu Liu, we can't wait to see his star shine brighter come next summer!