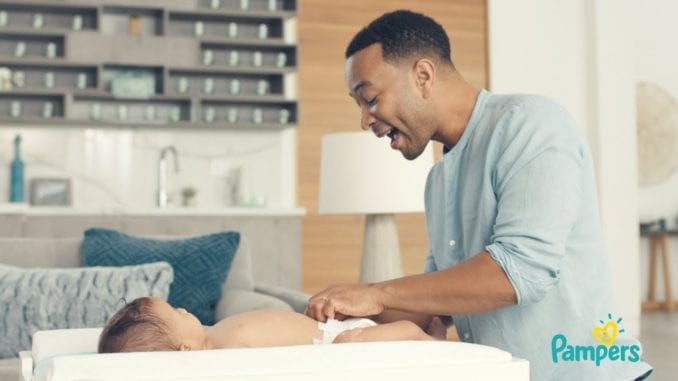 John Legend On Modern Men & Modern Restrooms
John Legend is speaking out about an important factor in many men's lives. The changing table.
The most recent EGOT winner (Emmy, Grammy, Oscar, and Tony) recently reached out to share his thoughts on the changing tables in men's public bathrooms discussion. To do so, he joined up with the Love the Change campaign. The campaign is trying to install 5,000 Koala Kare tables in the US and Canada by 2021.
Legend then spoke to Men's Health about the campaign:
"There's been a cultural tradition that women take on more parenting responsibilities than men," said the singer. "And that's been a source of a lot of inequality because when you factor in those hours of work that women don't really get credit for, it puts them at a disadvantage in a lot of other areas of life."
https://www.youtube.com/watch?v=DFhaSY-Wsps
"If we want real equality, it needs to be not just in school or the workplace or in public places, but it needs to be in the home as well," Legend added. "And a big way to make sure that happens is to make sure men and women and partners share their parenting duties as much as they can."
Legend adds that he's been lucky enough to be co-parenting his kids. Legend raises his 3-year-old daughter Luna and 1-year-old son Miles with wife Chrissy Teigen.
"Obviously, some parents have to be single parents or they choose to be single parents," Legend said. "But in our relationship, I think us being parents together strengthened our partnership and gave us a new challenge to work on together and made us stronger as a couple. It strengthened me and my wife and our partnership together."
Related: Dads, Here's How To Get Your Kids To Eat Healthy
Donte Palmer & Fatherhood
Pampers and Legend also thanked Donte Palmer for his contributions to the cause.
Palmer is a Florida father who has become the face of the modern father movement. Last year, Palmer posted a picture of himself trying to change his 1-year-old son in a bathroom by lying his son down on his knees.
To caption the photos, Palmer wrote:
"This is a serious post!!! What's the deal with not having changing tables in men's bathrooms as if we don't exist!! #FLM #fatherslivesmatter clearly we do this often because look how comfortable my son is. It's routine to him!!!! Let's fix this problem!"
The pictures then started to trend online. Palmer used the viral photos as an opportunity to raise awareness about the need for more changing tables in men's bathrooms.
"We are active fathers," said Palmer at the time over how he wishes others recognized that fathers are trying to take care of their kids. "We don't want to have to get in the man squat to change diapers the rest of our lives."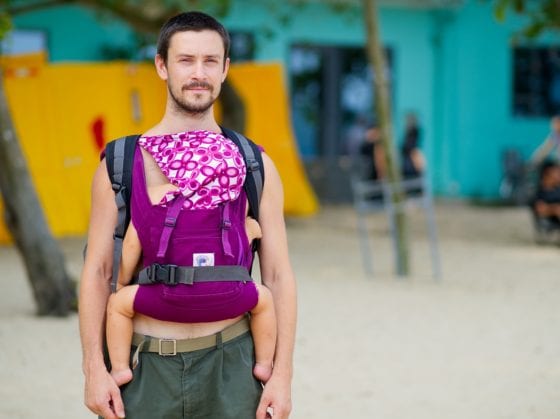 The Modern Dad
It seems more and more men are joining the ranks of John Legend and Donte Palmer. There are an increasing amount of stay-at-home dads, fathers co-parenting, single fathers, and dads who just want to take care of their kids. And you know what? That's a great thing.
"It's a good thing that some of these traditions are changing and we're able to round out some of the possibilities for men and women that aren't as strictly defined as they were in the past," Legend said to Men's Health. "I think it's more freeing for men and women if we can find ways to not let these strict traditions and strict gender roles hinder us from being our full, free selves."
So, if adding a few changing tables to men's bathrooms can help all those dads out, even if just a little bit, we're all for the idea.