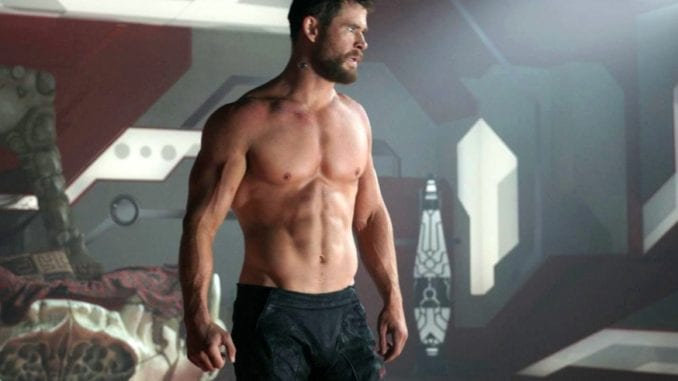 Chris Hemsworth To Play A Stripper in Down Under Cover
Looks like Chris Hemsworth has found a new niche for himself. Hilarious buddy cop movies partnered with famous black women.
Ever since Avengers: Age of Ultron and his funny roles in Ghostbusters and 2015's Vacation, movie fans and Hollywood executives have discovered that Chris Hemsworth's talent isn't in dramatic acting but in merging that with comedic acting. Thanks to that, we got the joyful (yet poignant) Thor in Avengers: Endgame.
Now, we are getting ready for the release of Hemsworth's second film co-starring along with Tessa Thompson. Along with Thompson, Hemsworth will be kickstarting the return of the Men in Black franchise with a witty yet somewhat dramatic flair.
And now, according to Deadline, Chris Hemsworth to play a stripper with another black female co-lead.
Related: How to Get Superhero Arms Like (Thor) Chris Hemsworth
Down Under Cover
Chis Hemsworth will be playing a male stripper in a buddy cop comedy called Down Under Cover opposite Tiffany Haddish.
This film will not only be expanding on Hemsworth's continuing new brand but also be a return to his roots. After all, as the title obviously implies, the film will be centered in his home country of Australia.
A current synopsis of the film's story goes:
"In Down Under Cover, Hemsworth will play a detective who goes undercover to crack a series of baffling casino heists in which the prime suspects are a troupe of Australian male erotic dancers. He's forced to take the partner no one else will — Haddish's character, a lone wolf who does things only one way: hers. Together they have to work as an unlikely duo to solve the crime of their careers."
Let's be honest, this movies sounds like it's going to be a riot. Both Hemsworth and Tiffany Haddish are hilarious and charming personalities, so we know this film will be something special.
On top of that, Tiffany Haddish is a bit of a complex talent herself. She is very similar to Hemsworth in brand, though her path is going in the opposite direction. Haddish started off slugging in small time television, standup comedy, and comedic films. Then in the past two or three years, she finally gained the public's recognition. Now with that clout, she is working on film projects with more of a dramatic tone.
It looks like Chris Hemsworth and Tiffany Haddish are meeting in the middle for Down Under Cover. The film will be a funny comedy but with a bit of a dramatic tone to it. And for this comic turned dramatic actress and this dramatic turned comedic actor, that is the perfect place to have some fun.
But you'll have to wait to see the film. Down Under Cover will first release at Cannes by CAA and FilmNation before heading off to international theaters.